« Sunday Evening Open Thread [CBD]
|
Main
|
Overnight Open Thread (7-20-2014) »
July 20, 2014
Spaced-Out Challenge: One Giant Leap
Note: the Open Overnight Thread is below. Please direct off-topic convos to it. Enjoy!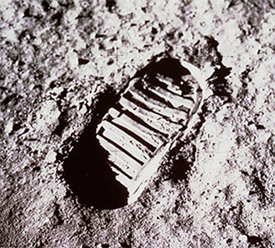 Welcome again to the Spaced-Out Challenge! Whether you have a question about equipment, a new astronomical discovery you want to expand on, or just want to kick back and enjoy the cosmos above, come one come all on our weekly astronomical journey.
This week, we remember the 45th anniversary of the Apollo 11 Moon Landing, show off some of twitter's finest astrophotography, invite you to a star party, and enjoy a Christmas-in-July sight in Sagittarius.
Forty-five years ago today, American astronauts Neil Armstrong and Buzz Aldrin became the first of twelve Americans to walk across the surface of another world:


ABC News | ABC Sports News
Two things to consider:

Phil Plait has a great write up on a fantastic "group photo" of humanity, sans one man, here.
HuffPo also has an interesting bit of history: Aldrin's moon communion.
In just the 16 years between Apollo 11 and the year I was born, NASA went to the moon five more times, launched and crashed Skylab, sent probes to the surface of Mars, whizzed past Jupiter and Saturn, launched (and launched, and launched, and launched) the Space Shuttle, and Hubble and Galileo were in development. All followed a step on a surface a quarter of a million miles away. We are capable of incredible things, when we have the will and guts to do them.
And what thread about this momentous occasion would be complete without Aldrin's fantastic knuckular education of a mentally deranged person?

Best of the Supermoon
The supermoon took Twitter by storm last weekend, and here's a round up of its (and your) best shots:












And a friend of the blog got in on the action as well:


Which prompted yours truly to try to impress Animal Mother:



Star Parties!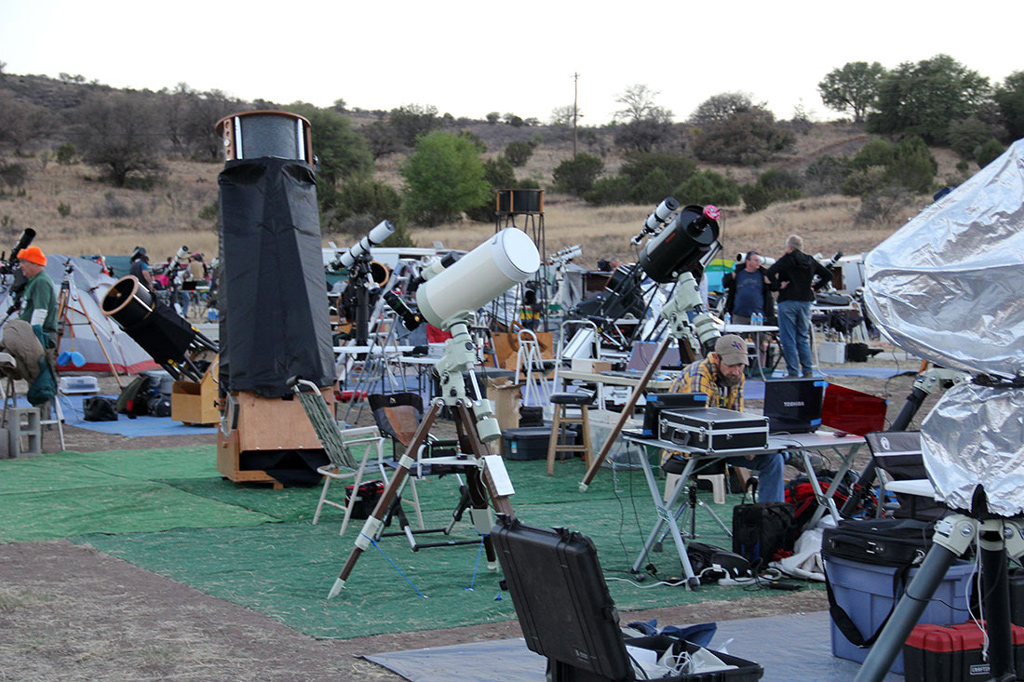 One of the things I encourage people interested in amateur astronomy to do is to attend a star party, and with the new moon on Saturday, hundreds will be held by various astronomical societies across the country. Not only will you enjoy great views through a variety of instruments, but it's a fantastic resource for new tips and tricks, comparing eyepieces, and learning your way around the skies. Most are held on new moon weekends so members and the public can get the best view of deep sky objects, and, keep in mind, most are often held "in the sticks", but clubs will provide clear directions to first-timers.
Where can you find one? NASA's Night Sky Network has a great resource listing all of the astronomy clubs in the United States, with an interactive map that indicates which ones are holding upcoming events. Here's the map for Charlotte: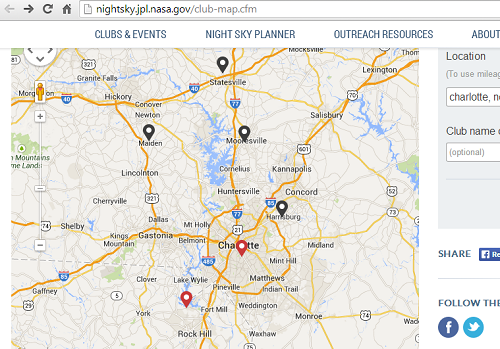 When you contact your local club, be sure to ask if there are any specifics about attending (set arrival times, restrictions on lighting, etc), then just gas up the car and have fun!
A Summer Christmas Tree in Sagittarius
Beyond the glowing wonders and clusters near the heart of the Milky Way lies a beautiful asterism first noted by amateur David Elosser. Since we've already discussed the flashier wonders, here's how to find a hidden gem: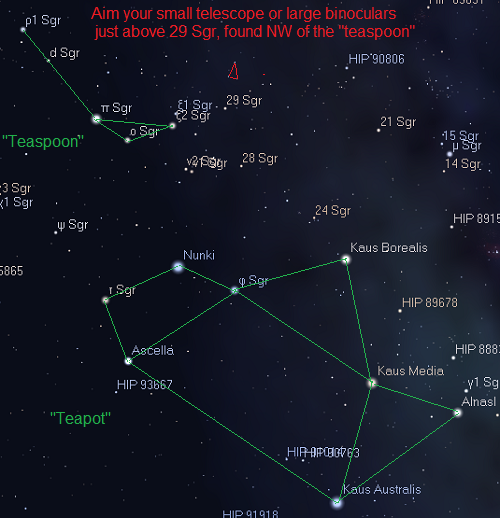 ***
The full Beginner's Buyer's Guide, our Comet Guide (featuring additional grab-and-go telescopes), and any other edition you're looking for can be found in the master index of all Spaced-Out Challenge threads
here
, but of course you can always inquire about binoculars, telescopes, and all the rest in the comments.
As always, if you have astrophotography, product recommendations, or astronomy news you'd like to see on a future Spaced-Out Challenge, email me at theoneandonlyfinn (at) gmail.com, or tweet me
@conartcritic
.
If you have any more questions about your new optics, feel free to ask below.
Until next time, clear skies to you, and keep looking up!

posted by CAC at
10:05 PM
|
Access Comments