« Early Morning Open Thread - [Niedermeyer's Dead Horse]
|
Main
|
Saturday Morning Open Thread: Nothing to See Here [Y-not] »
July 19, 2014
Genetically Modified Food: It's Everywhere! [CBD]
Of course, that is no surprise for anyone with two functioning synapses. Man has been altering his crops and domesticated animals for as long as he has been growing them.
The luddites in the Green/Organic/Progressive movement really mean, "Modified using evil scientific tools that we don't understand."
Shockingly, this article, The Case For Genetically Modified Food showed up in a Chicago paper.
Ample research and decades of experience have shown that genetically modified crop technology is safe. People have been consuming genetically modified food for years. The vast majority of Midwest corn and soybeans used for animal feed and many pantry staples is genetically modified.

Moreover, this technology represents an astonishingly effective way to increase the food supply -- to feed a rapidly expanding global population.

There is vast potential: crops with enhanced nutrition, crops that grow in droughts, crops that enable subsistence farmers to deal with conditions that thwart conventional crops. Those innovations are well within reach.
Yes, those are pigs hovering.....
And from commenter "RWC."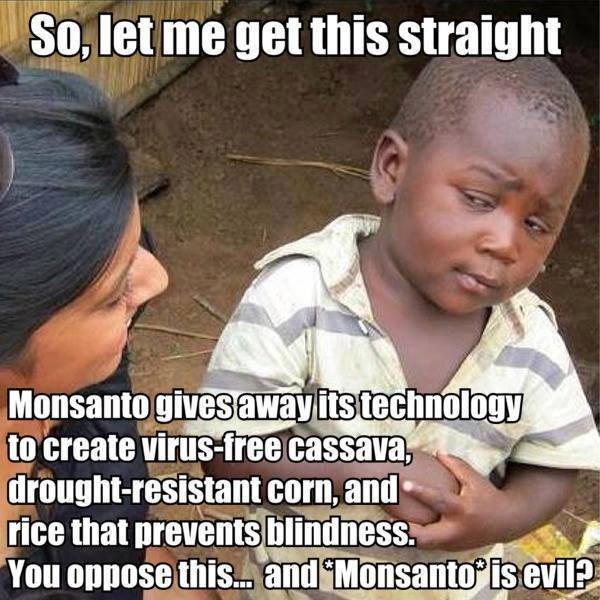 posted by Open Blogger at
09:23 AM
|
Access Comments