« Speaking of Places You Might NOT Want to Visit [Y-not]
|
Main
|
Top Headline Comments 7-14-14 »
July 13, 2014
Overnight Open Thread (7-13-2104)
"Muslims will want to go to the moon when the Jews set up Israel there."

-- Dennis Miller in his "Big Speech" show.
Over the past seven days, Hamas and other terror factions have launched upwards of 400 rockets against Israeli territory; Iron Dome has intercepted more than 70 deemed to be a threat against populated areas, a success rate of more than 90%.
And thanks to Iron Dome there hasn't been even a single Israeli fatality from the rockets.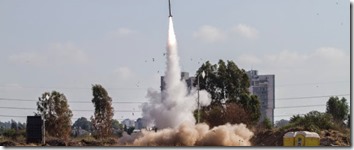 A missile defense system would seem to be the ideal military weapon for those on the Left since it's purely defensive in nature and unlikely to cause any collateral damage. Yet the Left hates, hates, hates missile defense.
Mostly I suspect not because of anything specific to it but rather because it appears to work and all the wrong people are protecting themselves with it. And a protected, non-fearful people are unlikely to adopt the Left's preferred defense policies. So cue all the 'Iron Dome is Actually Bad!' arguments.
A classic one is that missile defense really doesn't work:
With an overall success rate of at least 80%, Iron Dome is the most effective anti-missile system currently on the market.  But some have questioned those numbers; Professor Theodore Postol of MIT believes the number of truly successful intercepts (defined as those which destroy the rocket warhead) may be only five percent, and perhaps a bit lower.  Postol, a long-time critic of missile defense, based his analysis on reviews of intercept data, damage reports and interviews with police officials in areas where rockets landed during the 2012 intifada.

Yet, the amount of damage inflicted from the latest round of Palestinian rockets has been surprisingly low, suggesting that a number of warheads may have been destroyed by Iron Dome.  That would mean that Postol's assessment is flawed and (at a minimum) may fail to account for recent upgrades to the system.
Who are you going to believe - Prof. Postol or the Israelis' lying experience of continuing to not be killed by missiles?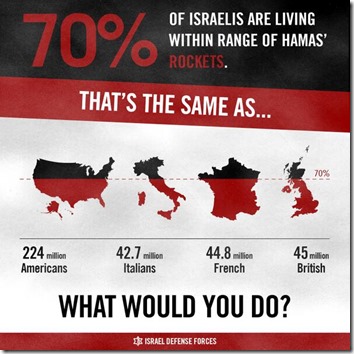 From 2005:
WHEN 35 Greenpeace protesters stormed the International Petroleum Exchange (IPE) yesterday they had planned the operation in great detail. What they were not prepared for was the post-prandial aggression of oil traders who kicked and punched them back on to the pavement.

"We bit off more than we could chew. They were just Cockney barrow boy spivs. Total thugs," one protester said, rubbing his bruised skull. "I've never seen anyone less amenable to listening to our point of view."

Another said: "I took on a Texan Swat team at Esso last year and they were angels compared with this lot." Behind him, on the balcony of the pub opposite the IPE, a bleary-eyed trader, pint in hand, yelled: "Sod off, Swampy."
Today: Greenpeace Executive Commutes 250 Miles by Plane to Fight Global Warming, Save the Earth plus you have their millions in losses from currency speculation.
Like Natural Gas Muslim Populations Become Deadly at Concentrations Greater Than 10%
"What rockets?" asked my sister, who has been unable, for the past week, to read the news.

"The rockets from Hamas," I told her.  Then, knowing how she hates to hear "scary" bad news, I hastened to add, "What's happening in Israel is actually good news in a peculiar way."

Good news? Why, yes.

I've long said that the Islamists made a mistake when they started their jihadist rampage in dead earnest with the attack on 9/11. If they'd done nothing, the West would have continued its complacent ignorance, unaware of a demographic time-bomb ticking in its midst.

The nature of Islam, though, is that it cannot wait. As soon as it reaches critical mass, off it goes.
US Commonwealth of Puerto Rico Prepares to Default
Thanks to 20+ years of Spanish being the official language fewer residents speak English than in the 80s and fewer than 20% of current students can speak even basic English. And only 32% of the island residents are employed.
The Puerto Rican economy should be enormously benefiting from the fact that Commonwealth residents are exempt from paying U.S. federal income taxes, unless the income is earned outside of the island.  But poor English language skills are the main impediment to relocating call centers and other U.S. service businesses to Puerto Rico.

Of their $73 billion of debt, $56 billion is in the form of municipal bonds and a quarter of that is held by unsuspecting investors in their tax-free mutual funds.  On a per capita basis, that debt burden works out to $14,000 per resident; 10 times the average of the 50 states and higher than every state except California and New York.  

In addition to debt, Puerto Rico also has a public employee pension plan that is only 11.2% funded.  The current $30 billion in unfunded pension liabilities would add another $6,000 in per capita liability to each Puerto Rican resident.
Without a common language or common culture with the rest of America, and given their typical Latin American economics I'm not seeing why we should keep pretending that Puerto Rico is somehow part of the US. I think it's time to give the boricuas the gift of true political independence.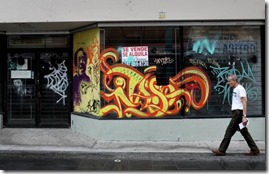 The Latest Thing: Pregnancy Pre-nups?
A 36-year-old Slate writer who's not sure that she wants to have kids says that she thinks what might get her over the hump is having a "pregnancy pre-nup" with her husband specifying exactly her do's,  don'ts, won'ts, and can'ts.

This is a capital idea and I encourage her to be as rigorous and detailed as possible in drafting the document. America's entitlement system needs all the future taxpayers it can get.

And besides, what could possibly go wrong?

Tagged as: #parenthood, everyone has a plan until they get punched in the mouth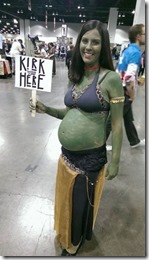 The Marine Corps Now Has a Ship-Tank-Truck
For some reason this make me think of the spice carriers in Dune.
The US Marines have been planning up the "Ultra Heavy-Lift Amphibious Connector" (UHAC) to replace their beach-storming hovercrafts since 2008. They started building this one in 2012, and have finally brought out of the garage for a little test drive.

...This UHAC is a massive 42' long, 26' wide, and 17' high... and it's only a half-scale demonstration version. The final form will have 2,500 square feet of parking space on the deck, be able to carry 150 tons of gear (or 190 tons with special upfitting).
Plus it has a range of 200 nm and can climb 10 foot walls.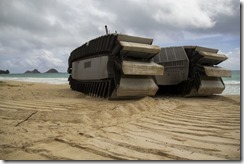 Concern: Hannah Minx Has Been MIA For Almost a Year
She hasn't uploaded any videos, posted anything on social media, made any appearances, or been in contact with friends. She had a part in the 2014 movie Slay Belles (currently in post-production) but no one seems to have had any communication with her since then. There are rumors around that she got married and wanted to start a new non-Minxy life but no one seems to really know anything.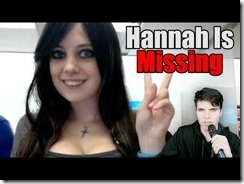 The Jessica Simpson Malia Is On Sale
I guess they're just shoving together random names for shoe models these days.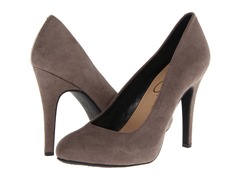 Weekly Commenter Standings
Top 10 commenters:
1 [499 comments] 'Mike Hammer, etc., etc.' [70.07 posts/day - bonus points for being Top Commenter while banned]
2 [429 comments] 'TangoNine'
3 [428 comments] 'Costanza Defense'
4 [424 comments] 'Insomniac'
5 [411 comments] 'Ricardo Kill'
6 [344 comments] ' FenelonSpoke'
7 [328 comments] 'Anna Puma (+SmuD)'
8 [326 comments] 'RWC'
9 [323 comments] '---'
10 [319 comments] 'Nip Sip'
Top 10 sockpuppeteers:
1 [95 names] 'The Political Hat' [13.34 unique names/day]
2 [85 names] 'Adam'
3 [85 names] 'logprof'
4 [71 names] 'ars gratias artis'
5 [50 names] 'Prez'nit 404'
6 [37 names] 'Costanza Defense'
7 [37 names] 'Romeo13'
8 [32 names] 'Nip Sip'
9 [32 names] 'Islamic Rage Dude'
10 [31 names] 'Semi-engaged Scroller'
The group. Never heard of it.
Where it's at - the Twitter
Tonight's post brought to you by proof that extraterrestrials are attracted to alcohol: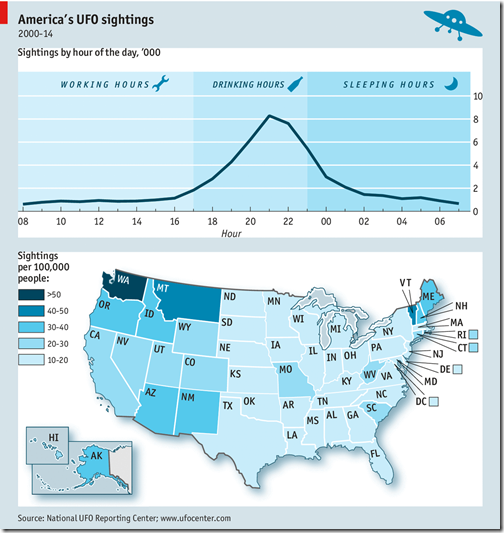 Notice: Posted by permission of AceCorp LLC. Please e-mail overnight open thread tips to the maetenloch at gmail. Otherwise send tips to LauraW.

posted by Maetenloch at
10:39 PM
|
Access Comments