« Gaming Thread 7/6/2014
|
Main
|
Open Thread »
July 06, 2014
Food Thread: Not Much of Anything [CBD]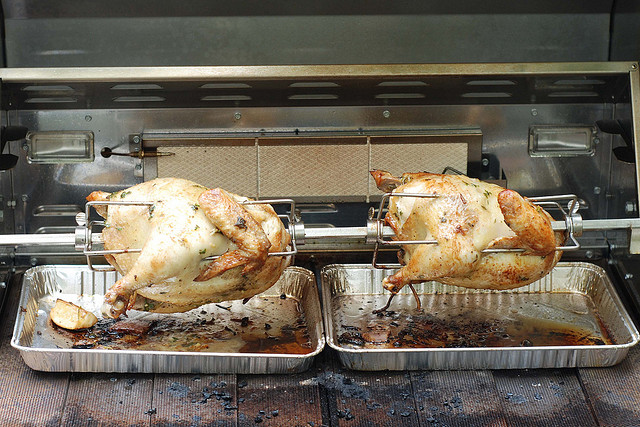 Just got a big grill with a rotisserie, and since I am shameless about food and will cook anything in any way as long as it tastes good, I'll be cooking not a chicken, but a pork roast first. That recipe from last week will do just perfectly.
But....it seems like rotisserie cooking is perfect for foods that improve with basting, and since I can't find chickens with marbled breasts, I'll be using this primarily for birds. Although as I type this, the image of a large leg of lamb...marinated in garlic and Rosemary and turning gently for hours until it is perfectly moist and tender and crispy...floated past my mind's eye.
Thai Basil Watermelon Margarita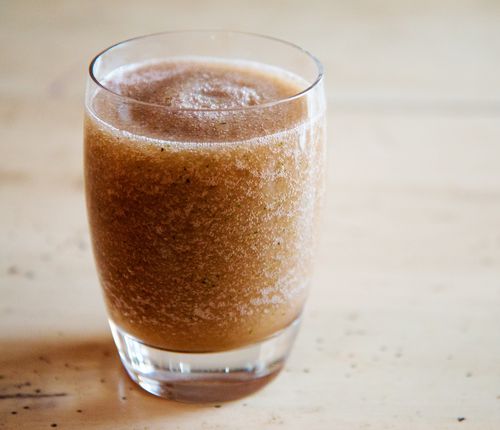 Here's a perfect summer drink
for those of you who want to be a bit adventurous. The suggestion at the link for the addition of chopped jalapeno is a good one. If that sounds too hot, cut the pepper into rings and leave out the seeds.
Flat Iron Steak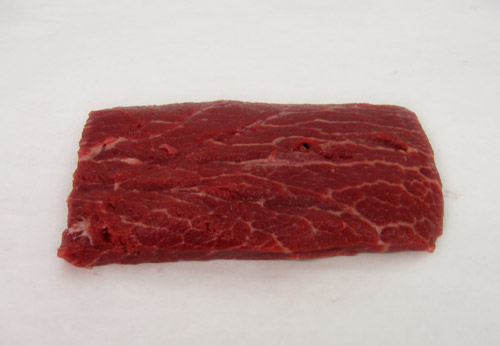 This is a classic bistro dish that is quick and easy to make, doesn't require anything out of the ordinary, and tastes great.
The recipe calls for cognac or brandy, but don't spend a lot. Cheap California brandy is perfect for cooking. And if you don't have brandy, bourbon might work. There are lots of versions of this (it's just a basic cream sauce with mustard) with whiskey.....
Paves du Mail
(Pan-Fried Steaks with Mustard Cream Sauce)
4 8-10 oz. flat iron steaks, cut horizontally without the connective tissue
Kosher salt and freshly ground black pepper, to taste
1 tbsp. unsalted butter
1 tbsp. canola oil
5 tbsp. cognac or brandy
2 ounces heavy cream
1 1/2 tbsp. Dijon mustard
1 tbsp. minced flat-leaf parsley
1. Season steaks with salt and pepper. Heat butter and oil in a 12" cast-iron skillet over medium-high heat. Add steaks and cook, turning once, until browned and cooked to desired temperature, about 6 minutes for medium rare. Remove pan from heat. Transfer steaks to 4 warm plates and pour off and discard all but 1 tbsp. fat.
2. Add 4 1/2 tbsp. cognac to pan and stir, scraping browned bits from the bottom with a wooden spoon. Return pan to medium-high heat and cook for 20 seconds. Add cream and mustard, season with salt and pepper, and cook, stirring vigorously, until sauce just comes together. Stir in remaining cognac and pour sauce over steaks.
Serve steaks garnished with parsley and black pepper.
SERVES 4


posted by Open Blogger at
04:05 PM
|
Access Comments