« Open Thread
|
Main
|
Top headline Comments 6-24-14 »
June 23, 2014
Overnight Open Thread (6-23-2014)
Walmart Fisks the New York Times
And points out every omission and inaccuracy of Timothy Egan's emoting of an op-ed. It's like he just copied every talking point from an anti-Walmart activist group handout without doing even 15 seconds of googling to look into their claims. (thanks to RD Brewer)

And Nate Hale at In From the Cold points out that Walmart could have twisted the knife even further by comparing the economic trajectory of the vaunted NYT to that of Walmart.
One final thought: had we been in Mr. Tovar's position, there would be a little addendum to our critique, something along the lines of "Hey Tim: at least we have a business model that works."  At last report, Wal-Mart was both the largest employer and tax payer in America, and its economic muscle to force lower prices amounts to a 6.5% boost in household income for the nation's poorest families.   And by the way, that statistic comes from the liberal economist Jason Furman, appointed last year as Chairman of President Obama's Council of Economic Advisers.  Hardly a member of the Vast Right Wing conspiracy.

As for The New York Times Company, not long ago it was begging Mexican billionaire Carlos Slim for a loan.  While digital circulations are on the upswing, the company has been bleeding red ink for years, thanks to such savvy moves as buying the Boston Globe for a cool $1 billion in the early 90s, then unloading it last year, at a fire-sale price of only $70 million.
"If you make the most of it and you study hard and you do your homework and you make an effort to be smart, you can do well. If you don't, you get stuck in Iraq"
Well, well, well guess who's currently stuck in Iraq at this very moment trying to clean up the mess. Hint it's one of these three:
Jew-Hating Presbyterian Church Divest Themselves From Israel
So the Presbyterian Church (PCUSA) finally got the votes to divest themselves of any Israeli companies as well as any other companies who merely do business with Israel. Note that no other country on Earth besides Israel is shunned by the PCUSA in this way. One of their leaders committed a Kinsley Gaffe and accidentally gave the game away:
...Heath Rada, moderator for the church meeting, said immediately after the vote that "in no way is this a reflection of our lack of love for our Jewish brothers and sisters."
But at least the PCUSA did reject banning the word 'Israel' altogether. Well at least for now.
Also the Presbyterian Church Hates Guns
Here's what they're calling for among other things:
opposition to legislation that exempts gun manufacturers and marketers from legal liability and/or financial accountability for the medical and security costs of predictable gun misuse and availability to criminals, the unstable, and the self-destructive;
opposition to "stand your ground" and other legislation that may entitle gun owners to shoot before taking alternative measures (such as relying on law enforcement and/or other de-escalation techniques) in perceived defense of persons or property;
encouraging church sessions and PC(USA) entities that own property to declare their particular premises and gatherings to be gun-free zones;
raising the age for handgun ownership to 21;
supporting legislation to ban semiautomatic assault weapons, armor-piercing handgun ammunition and .50-caliber rifles; and
advocacy in support of state and federal legislation to regulate ammunition.
Now I know what all the Presbyterian morons in the audience will say - this is the national organization and our local church doesn't support this stuff at all. But if you're a conservative (or at least a non-anti-Semite) and attend a Presbyterian church that's still affiliated with the PCUSA, you are complicit in their actions. They claim to speak for you and unless you disabuse them (and everyone else) of this notion with your actions, the assumption is that they do.

Sorry that it's come down to this, but the PCUSA is the one that's put you into this situation when they turned into a Jew-hating left-wing activist group.
Oh and you Methodists shouldn't start feeling too smug either since the UMC is just a few steps behind the PCUSA.
Who is Gilbert? You may be sorry you asked. Gilbert is GLBT: Gay, Lesbian, Bisexual, and Transgendered. And we just learnt that June is Gilbert Month in the US Army (.pdf), where everyone must attend mandatory Gilbert Indoctrination, display their rainbow flags, and learn of the great contributions of Gilbert Soldiers.

Like, say, Bradley Manning, who hits for two of the four.
I have been specifically told that, "If you are not on board with this program, there is no place in the military for you."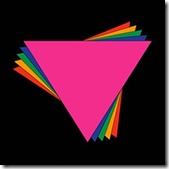 Shorter VA: Thanks for Your Service, Now FOAD but Mostly Just D
While the VA is focusing on their real priorities - climate change, renewable energy, and performance bonuses - veterans are left to die. But at least they'll be buried in solar-powered cemeteries!
Acting Under Secretary for Memorial Affairs Steve Muro told the crowd, "With one of VA's first wind turbine projects, the Massachusetts National Cemetery is leading the way in the use of renewable energy while providing the burial benefits that New England Veterans and their families have earned."
The Raymond G. Murphy VA Medical Center put 3,000 vets on a phantom waiting list to see a doctor who doesn't see patients.

Unfortunately its $20.3 million solar setup was all too real.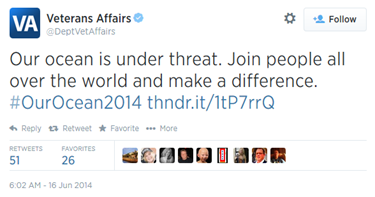 The fundamental problem with VA isn't due to lack of money or even unfeeling bureaucrats - it's the fact that the VA is exactly what a free, government-run health system eventually turns into. And the real solution is to cut it back.
Despite their good intentions, though, having to pay for private care for so many vets - Cressy is typical of a lot of today's caseload, an aging man who never served in combat but is coming down with the illnesses of old age - will probably bankrupt the VA. In effect, this has created a vast new entitlement. The fate of the bill in the House is uncertain.

The "right answer" is hard to find, but it probably means closing the VA hospital system, and removing the VA health eligibility for non-combat, non-service-related illnesses and injuries, so that the VA can actually care for "him who has borne the battle." Since peacetime and rear-area vets outnumber combat vets about 25 to 1, this is not going to be a popular decision. And since politicians are all about pandering for popularity, it's not going to happen that way.
But Don't Worry - The Top. Women (and Top. Men) of Congress Are On Top of the VA Issue
Leftist Talk Radio Host Wants To Trick Police Into Killing Open Carrier Protesters
Because he's against guns and violence Atlanta-based talk show host Mike Malloy wants to deliberately get gun open carriers killed.
I guess what I'll do if I'm ever in that situation and I see one of these half-witted yahoos walking in with a weapon, high-caliber rifle like that, I'll just put on a berserk act.I will just start screaming Gun! Gun! Gun! Watch out, everybody hit the deck! Guns! Guns! Everybody! And then dial 911 and I will say, shots fired, which will bring every g**-damned cop within 15 miles. And then the half-wits with the long guns are going to panic and they're going to run out of the store and if that rifle isn't shouldered properly, the cop is going to take a look at that and put a bullet right in their forehead.
Now I'm not enamored of open carrier activists and think they're ultimately doing more harm than good for the gun cause, but note that unlike Mike Malloy they are acting legally and not plotting to get innocent people killed because they disagree with them.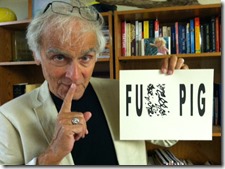 At Eden Village, staff members and campers follow something called the "no body talk" rule. "The specific rule is while at camp, we take a break from mentioning physical appearance, including clothing," said Vivian Stadlin, who founded the camp six years ago with her husband, Yoni Stadlin. "And it's about myself or others, be it negative, neutral or even positive."

On Friday afternoon, when the campers, girls and boys from 8 to 17, are dressed in white and especially polished for the Sabbath, they refrain from complimenting one another's appearances. Rather, they say, "Your soul shines" or "I feel so happy to be around you" or "Your smile lights up the world," Ms. Stadlin said.

Signs posted on the mirrors in the bathroom read, "Don't check your appearance, check your soul."

...For Ms. Stadlin, adopting the rule for Eden Village was an obvious choice. "This is good," she remembered thinking. "This is powerful. This is magical."
Well the imagination and cruelty of kids are pretty irrepressible. So I don't doubt that competent Mean Girls could probably bully a unpopular girl into an eating disorder without ever once mentioning her body or appearance.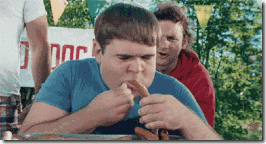 American Exchange Student Pulled Out of Giant German Vagina
And not in the good way either. Hell one birth experience per lifetime is traumatic enough without a second even more humiliating vagina extraction.
An unidentified young man visiting Tubingen University in southwest Germany wedged himself inside a vagina sculpture called "Making Love" and couldn't get out. He had to be rescued by five emergency vehicles and 22 firefighters, but not before a friend snapped pictures and posted them on Imgur.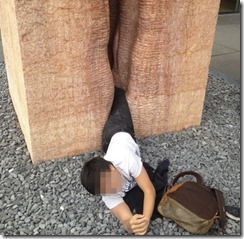 The Yahoo AoSHQ group - it's got electrolytes.
And my twitter thang.
Tonight's post brought to you by the firewalk of pain: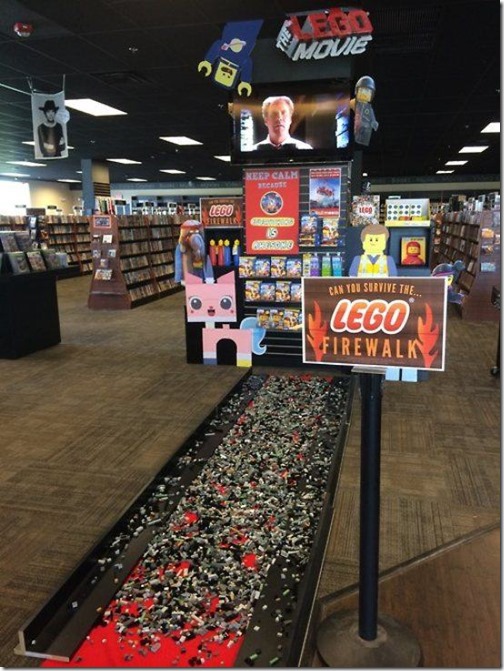 Notice: Posted by permission of LaceCorp LLC. Please e-mail overnight open thread tips to maetenloch at gmail. Otherwise send le tips to Ace.

posted by Maetenloch at
10:10 PM
|
Access Comments