« Wonderful: ISIS Celebrates Pro-Return-of-the-Caliphate Tweets by One of the Department of Homeland Security's Main Islamic Advisors
|
Main
|
Top Headline Comments 6-20-14 »
June 19, 2014
Overnight Open Thread (6-19-2014)
Unstoppable: The Story of Quad Amputee Taylor Morris
Before:
After stepping on an IED in Afghanistan in May 2012:
Recovering:
Returning Home 4 Months Later: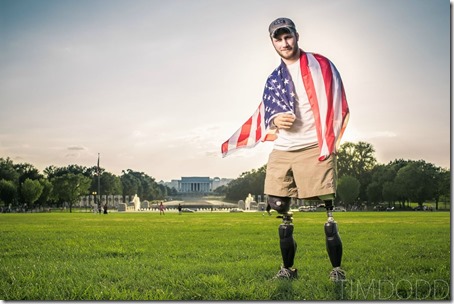 America's Journey from Audie Murphy to Bowe Bergdahl and the Value of a Stiff Upper Lip
Because everyone is a victim and everything requires therapy and thus nothing can be expected of anyone.
During the Vietnam era, Leftists reframed America's view of soldiers. They were no longer ordinary men and women called upon to defend their country, who tapped into their innate physical, mental, and emotional strength to do so. Instead, America's troops were murderous psychopaths who came home either as deranged psychopaths or as drugged-out psychopaths.
The problem with this view of the Vietnam vets is that it was a lie and you cannot sustain such a huge lie indefinitely....Put another way, Vietnam vets are and were normal. It was the media's and Hollywood's take on them that was abnormal.

This realization meant that Leftists could no longer use demonizing the troops as an anti-War tactic.  They had to come up with something else, and the therapeutic culture offers just what they needed: America's troops were recast, not as citizen soldiers, but as soldier victims.  Each and every one is a sensitive soul who is traumatized merely by donning the uniform, never mind actually having to fight, survive, and kill.

Having created the template, the media must then repeatedly revisit each soldier's trauma in order to heal the military's collective angst. Under the new view, which Fraser so disdainfully articulates, our troops aren't heroes, they're victims. Indeed, we use the word "hero" to describe, not the winning fighters, but those men and women who have suffered overwhelming psychic injury merely because they were forced to wear that cruel uniform.

And that, my friends, is how we moved from being a culture that celebrated Audie Murphy's actual heroism, to being a culture whose president celebrates as heroism the mere fact that Bowe Bergdahl donned a uniform - never mind that he never did anything remotely heroic while he wore it, and that he then stripped that uniform from his body and hied himself off to the enemy.
Gavin McInnes: 15 Myths Millennials Accept as Fact
Because the MFM and university-industrial complex indoctrinates them everyday with this mythology. As well as all the LIVs who believe every one of these myths too.
1. THIS COUNTRY WAS STOLEN FROM THE INDIANS

We fought them for 400 years. They fought against us, alongside us, and behind us. Before we got here they were fighting each other, and yes, it was savage. War Before Civilization: The Myth of the Peaceful Savage describes horrific mass graves from way before we got here. Indians used to shoot arrows into their victims for hours after the guy died so he'd be fucked in the afterlife. The smallpox blankets were likely a myth. The worst we behaved was probably Wounded Knee but the reason everyone knows about it is because it was meticulously documented by outraged whites who were-and still are-disgusted by our behavior there.
Washington Free Beacon Banned From University of Arkansas Clinton Archives
A Hillary Clinton donor who serves as dean of the University of Arkansas libraries has banned the Washington Free Beacon from the school's special collections archives, after the news outlet published revealing stories about Hillary Clinton based on documents available at the university library.

The ban came days after the Free Beacon ran a story about Clinton's 1975 defense of a child rapist that drew from audio recordings available at the University of Arkansas library's special collections archives.

...Library dean Carolyn Henderson Allen informed editor-in-chief Matthew Continetti in a June 17 letter that the library had "officially suspended" the Free Beacon's research privileges.
But the WFB remains unbowed and vows to continue researching the Clintons.
"The Clinton machine and its army of librarians won't be able to keep us out of that archive," Continetti said in a statement. "Who knows? We may be in there right now."
Also see this on how much the Free Beacon has scared the left.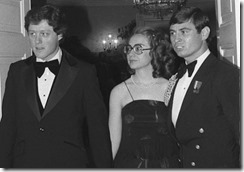 Cognitive Dissonance and Tech 'Diversity' or Why Yahoo Isn't White Enough
Yahoo's workforce is half-white. That's not "mostly," unless you take "mostly" to mean "the highest single percentage."* But that's a semantic point: the headline/lede are misleading because they want you to think that Yahoo has an abnormally or disproportionately high number of white employees. This is-and I can't stress this enough-total poppycock. Indeed, if we look at the population as a whole, whites are actually underrepresented at Yahoo. Massively so. Non-hispanic whites make up 63 percent of the American population, well more than the 50 percent at Yahoo. Asians, meanwhile, make up about five percent of the general population but 39 percent of Yahoo's workforce.

If my point sounds familiar, it's because I made a very similar one a couple of weeks ago after Google was excoriated by Valleywag** for being "mostly white"-and just two percent black-while completely ignoring the fact that the racial "imbalance" had absolutely nothing to do with whites being overrepresented at the company.
You see it's those damned Asians who are screwing up the grand racial narrative of pervasive racism created by the Left. But they're not really minorities but also not quite Evil Whites either - so it's now white-asian I guess.
Why Only Trained Professionals Should Ever Own Evil Assault Weapons
A police officer mistakenly fired his rifle Wednesday morning while in court in front of the judge.

A Miami-Dade Police Officer, according to police, was demonstrating a scenario to a judge on the 30th floor of the Lawson E. Thomas Court House around 10:30 a.m. Wednesday.

After demonstrating, police say the officer mistakenly fired one shot from his police issued rifle, an AR-15.

The bullet hit the floor and there were no injuries.
Pimp Genius: Hookers For Allah
In Holland an enterprising brothel (they are legal there) manager heard about the Shia Islam custom of Nika &s717; al Mutah or "marriage for pleasure". This is an old Shia custom of "temporary marriage" which, in effect, made prostitution, or shacking up, legal. Of course, you needed a cooperative cleric to sign off on the deal. This usually required a fee for both the cleric and the lady in question. The Amsterdam based brothel manager arranged to find some prostitutes who three Shia clerics agreed were worthy (they did not drink or smoke and followed Islamic law, including praying five times a day and having sex in an religiously acceptable fashion). The brothel manager then advertised his new service to the large Moslem community in Holland and did good business thereafter in his new establishment the "Hot Crescent". This may end badly however.

Not all Moslems consider Nika &s717; al Mutah legitimate, especially non-Shia (only about ten percent of Moslems are Shia). But most young Moslem men who are not married are more inclined to be more tolerant of this Shia custom and at least try it out.
15 Fun Filled Facts About Hitler
For some reason a lot of people around here like talking smack about the H-man. Well we're not gonna have any of that dissing of Adolf.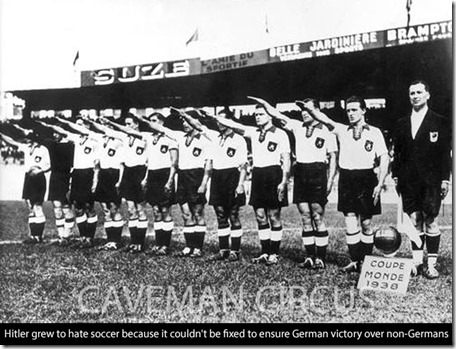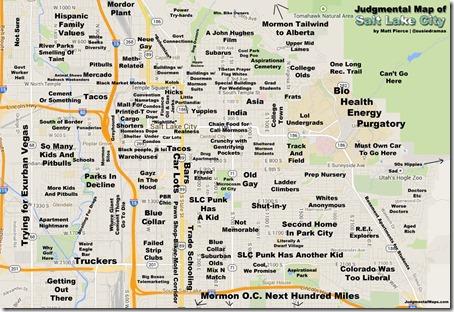 Yahoo group. That is all.
Come on be a smartie and join the yahoo group party! For the children.
And my lo-fi Twitter spew.
Tonight's post brought to you by Raquel: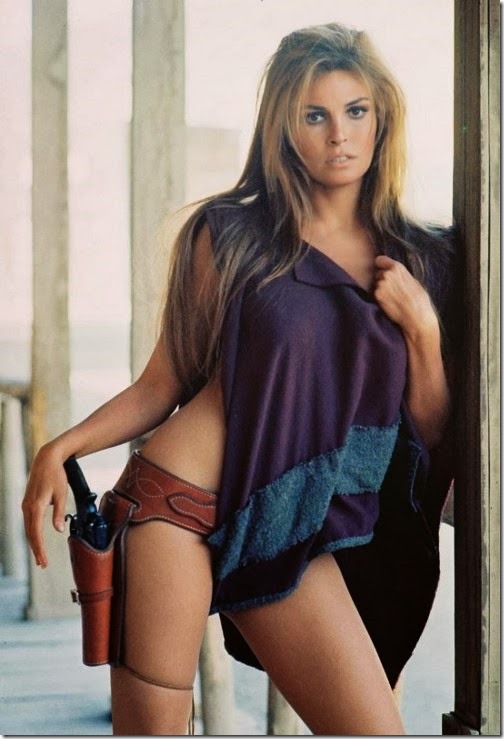 Notice: Posted in spite of AceCorp LLC. Please courier overnight open thread tips plus $1.19 for S&H to maetenloch at gmail. Otherwise send your scraps to the BizarroAce. Happy-fun ball is not to be mocked.

posted by Maetenloch at
08:57 PM
|
Access Comments