« Eric Cantor Is Losing His Primary Race. Big.
AP Follows AOSDD And Calls It For Dave Brat
|
Main
|
Top Headline Comments 6-11-14 »
June 10, 2014
Overnight Open Thread (6-10-2014)
Orwell on Socialists and Vegetarians
75+ years ago he already had their number. A big thanks to Ed Driscoll for finding this excerpt from The Road to Wigan Pier.
The first thing that must strike any outside observer is that Socialism, in its developed form is a theory confined entirely to the middle classes. The typical Socialist is not, as tremulous old ladies imagine, a ferocious-looking working man with greasy overalls and a raucous voice. He is either a youthful snob-Bolshevik who in five years time will quite probably have made a wealthy marriage and been converted to Roman Catholicism; or, still more typically, a prim little man with a white-collar job, usually a secret teetotaller and often with vegetarian leanings, with a history of Nonconformity behind him, and, above all, with a social position which he has no intention of forfeiting. This last type is surprisingly common in Socialist parties of every shade; it has perhaps been taken over en bloc from the old Liberal Party. In addition to this there is the horrible -- the really disquieting -- prevalence of cranks wherever Socialists are gathered together. One sometimes gets the impression that the mere words 'Socialism' and 'Communism' draw towards them with magnetic force every fruit-juice drinker, nudist, sandal-wearer, sex-maniac, Quaker, 'Nature Cure' quack, pacifist, and feminist in England.

One day this summer I was riding through Letchworth when the bus stopped and two dreadful-looking old men got on to it. They were both about sixty, both very short, pink, and chubby, and both hatless. One of them was obscenely bald, the other had long grey hair bobbed in the Lloyd George style. They were dressed in pistachio-coloured shirts and khaki shorts into which their huge bottoms were crammed so tightly that you could study every dimple. Their appearance created a mild stir of horror on top of the bus. The man next to me, a commercial traveller I should say, glanced at me, at them, and back again at me, and murmured 'Socialists', as who should say, 'Red Indians'. He was probably right--the I.L.P. [Independent Labor Party] were holding their summer school at Letchworth. But the point is that to him, as an ordinary man, a crank meant a Socialist and a Socialist meant a crank. Any Socialist, he probably felt, could be counted on to have something eccentric about him. And some such notion seems to exist even among Socialists themselves. For instance, I have here a prospectus from another summer school which states its terms per week and then asks me to say 'whether my diet is ordinary or vegetarian'. They take it for granted, you see, that it is necessary to ask this question. This kind of thing is by itself sufficient to alienate plenty of decent people. And their instinct is perfectly sound, for the food-crank is by definition a person willing to cut himself off from human society in hopes of adding five years on to the life of his carcase; that is, a person out of touch with common humanity.
Semi-Related: Is Eating Fruits and Vegetables Good For You?
Short answer: Maybe probably. Eating them won't hurt you but they're certainly not magical either.

As a species we are omnivores and the more someone deliberately deviates from this the more skepticism the rest of their ideas should receive.
Article: White People Should Shut Up About Race and Respect Black People's Authoritah
Because the color of your skin determines whether you can have an opinion about racial issues.
I know you can try to imagine it, but you can't actually imagine it because it will never, ever happen to you. How could your imagination access such a thing? To be honest, though, I'm less interested in white people trying to imagine what it feels like to be vulnerable to racism or to experience racism, so much as I am interested in white people making a concerted effort at deference to our authority on the matter.

...Because your liberalism is not empathic, it's politic. Your belief that racism is bad is not a gamechanger for us. Your self-serving magnanimity regarding those other white people who had slaves 100 years ago does not endear you to those of us black people who were not slaves but continue to live within the confines of and be punished by the systemic racism that found its nascent stronghold in the institution of slavery.
Forget it - she's rolling.
And it turns out that Ms. Carroll may have in fact had a whiter childhood than most of you honkie types but....behold the power of pigment!
I grew up in rural New Hampshire, as an adopted child in a white family. . . . Although my son is mixed and light-skinned, I subscribe to the Halle Berry, "one drop" rule: I'm black, so he's black. My white husband doesn't give me a hard time about this. I should also note here that my husband, a sociology professor who specializes in race and social policy . . .
And so the cycle of racism continues for a new generation.
Woman 'Told to Stop Dancing' at African Arts Festival Because She is White
Okay I was prepared to be outraged but after watching her 'dancing' I'm thinking...meh. And maybe that I should have put 'her' in quotes as well.
Oh Merde: 2,000 New French Trains Won't Fit in French Stations
Well as in most screwed up things I blame the French - along with the EU and probably the metric system somehow.
France's state-owned rail network RFF just ordered 2,000 brand new trains as part of an effort to modernize the country's transit network. There's just one problem: the new trains are too wide for most of the country's train platforms.

How did this happen? EU rules required France to split ownership of its railways and the trains that use them. Réseau Ferré de France (RFF) owns and operates the country's rail infrastructure, while Société Nationale des Chemins de fer Français (SNCF) operates the actual trains.

Unfortunately, the two separate state-owned firms don't seem to know how to talk to one another. SNCF was in charge of ordering the new trains, but it relied on RFF for specs of the stations the trains would be servicing. RFF supplied dimensions for new stations, though most of France's stations are older and, therefore, a different size. The upshot of all of this: those new trains won't fit in more than half of the country's stations, so France is now working to widen old platforms to accommodate the ordering error-repairs which have already cost more than $100 million.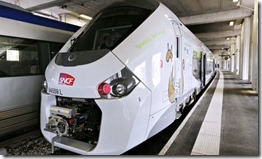 Aggressive Police Raids For Thee, but Not For Me
Or then they become outrageous abuses. (Thanks to DrewM)
Blue State Policies Increase Income Inequality
And I bet the steeper the blue shift, the bigger the growth in inequality.
"The income gap between rich and poor tends to be wider in blue states than in red states. Our state-by-state analysis finds that the more liberal states whose policies are supposed to promote fairness have a bigger gap between higher and lower incomes than do states that have more conservative, pro-growth policies. . . . According to 2012 Census Bureau data (the latest available figures), the District of Columbia, New York, Connecticut, Mississippi and Louisiana have the highest measure of income inequality of all the states; Wyoming, Alaska, Utah, Hawaii and New Hampshire have the lowest Gini coefficients. The three places that are most unequal-Washington, D.C., New York and Connecticut-are dominated by liberal policies and politicians. Four of the five states with the lowest Gini coefficients-Wyoming, Alaska, Utah and New Hampshire-are generally red states."
Men's Faces Evolved For Backpfeifengesicht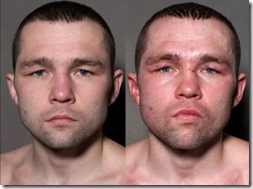 Sir Mix-A-Lot and the Seattle Symphony
He cannot deny.
What The Fuck Happened to Books?
Heh. When anyone can publish a book, everyone will publish one.
It's no wonder the kids aren't reading books anymore. It seems like only last year the New York BookExpo hosted masters of the ink and paper like Gwyneth Paltrow with her perfect recipes for guilt-free paella and a happy marriage. This year we got Farrah Abraham, Nicky Hilton, and Lena Dunham, the Hemingways of the Millennials. Of the three of them, Lena is the only one capable of fashioning the written word. If you're up for a couple hundred pages into the self-absorbed hijinks of an entitled chubby girl with a loyal user card at Planned Parenthood, this is your summer read.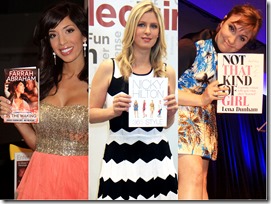 For $20,000, George R.R. Martin Will Write You Into a Novel, Then Kill You
Martin is raising money for the Wild Spirit Wolf Sanctuary outside of Santa Fe, New Mexico. You can donate online. The level of your donation determines your rewards. If you give the charity $50, you get a t-shirt. For $600, you get a signed Game of Thrones cookbook. If you cough up $20,000 for the wolves, Martin will write you into the novel, then kill you off. And not a quick, painless death, mind you. Martin promises you "a grisly death."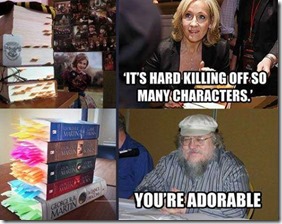 SF Woman Enjoys Breeding Rats and Releasing Them in City Parks
File this under the Madness of the Fat Years.
A San Francisco woman with the moniker "Rat Girl" engages in an unusual pastime: "breeding hundreds of rats in her home and then releasing them into public parks." Authorities say they are powerless to stop her.
It takes two years to open an ice cream shop in SF yet the city is powerless to stop Rat Girl.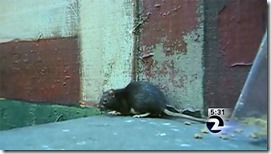 The AoSHQ group. Watch yer cornhole.
Teh Tweet!
Tonight's post brought to you by space food: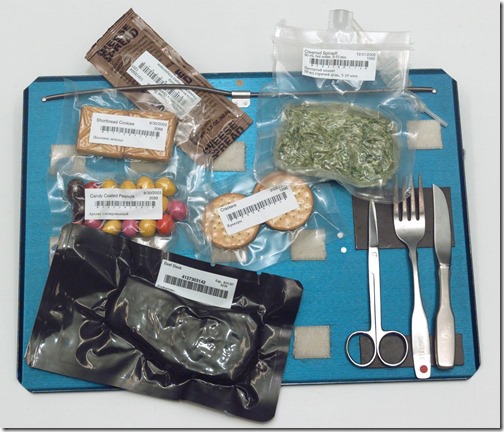 Notice: Posted without prior notice to AceCorp LLC. Please e-mail overnight open thread tips to maetenloch at gmail. Otherwise send hate mail to Ace.

posted by Maetenloch at
10:43 PM
|
Access Comments