« MSNBC: When George Will Says "So-Called Rape Epidemic," Isn't That Re-Raping Rape Victims?
|
Main
|
Overnight Open Thread (6-10-2014) »
June 10, 2014
Eric Cantor Is Losing His Primary Race. Big.
AP Follows AOSDD And Calls It For Dave Brat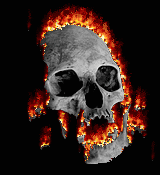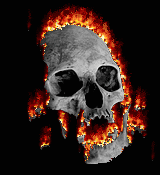 The rare Double Flaming Skull because it's that big.
AOSDD has called VA 7 (they were first to do so) for challenger Dave Brat over HOUSE MAJORITY LEADER Eric Cantor.
Other media haven't called it yet but they are slowly coming to the conclusion.
Stand by for more. This is...I don't know, I'm speechless.
This is an earthquake, tsunami and SMOD all at once.
CAC emailed me to make sure we credit one particular member his team:
regular moronette Carol, who convinced ME the race was worth covering. She deserves just as much credit for reporting this exciting win for conservatives.
Great job guys.
A lot of people are saying amnesty is now dead. Here's an alternative theory, Boehner says screw it, this isn't any fun and goes out in a blaze of glory by passing it with Democrat votes and retires as Speaker in January.
How big is this...Humpbot big!
Establishment types are handling this as well as you'd expect.
Their tears are tasty and life sustaining.

posted by DrewM. at
07:55 PM
|
Access Comments