« Hillary: Concerns About Benghazi Are "Minor League," a "Distraction"
|
Main
|
Top Headline Comments 6-10-14 »
June 09, 2014
Overnight Open Thread (6-9-2014)
Busy, busy, busy so if you think this ONT sucks, well you sure should have seen it a scant 9 minutes and 31 seconds ago.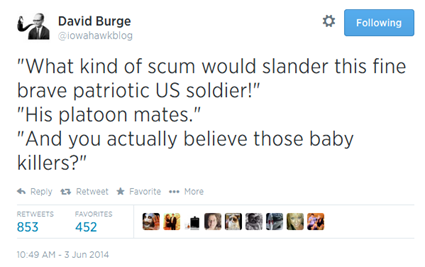 Did Insufficient Funding Cause the VA Scandal?
Nope.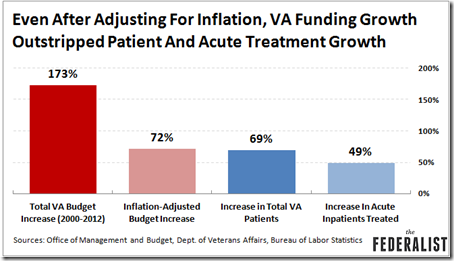 Five Scary Urban Legends You Might Not Know
None of which involve Slenderman.
Dear Lady In Front Of Me At The Grocery Store: No One Writes Checks Anymore
The Bergdahl Trade Was Racist?
. . . I'm the only one who noticed how racist the Bergdahl trade was.
I want to make it clear that I'm not criticizing the president for his decision to rescue Bergdahl, but there's something that the white left is afraid to talk about here. When Obama traded five men of color for one white man - he made a very clear statement about race.
. . . .
Think for a second - if Bush had made that trade, is there any doubt that we would be calling him out for how outrageously racist it was? If a white man had traded five brown men for one white man, we would be quick to see it for what it was - an affirmation of white privilege and power. But, because Obama is a man of color himself, it seems as if no one noticed.
I can only imagine the struggle Obama, a man of people of color, must have felt as he authorized that trade. He was betraying himself - the black part of himself - while simultaneously affirming the privilege and power structures inherent in the white part of himself.
As a leftist myself, I was quick to dismiss any notion of Bergdahl's traitorous behavior, nor did I take exception to Obama's decision to circumvent congressional approval when he released five terrorists from Gitmo. I simply read that a trade occurred, googled to find out how the right felt about it, and then blindly argued against every single point that they made. Is Bergdahl a deserter? Of course not, he's a hero. What evidence do I have of that? None. Who cares? I'm right and you're wrong.
This is either excellent satire or the unedited raw honesty of a leftist.
It's harder than you'd expect because a) it's in French and b) it's kinda hard.
School Bans Sun Screen Because Toxic
Sunscreen is one of the best protectors from the sun, but North East Independent School District parent Christy Riggs said her child wasn't allowed to bring sunscreen to campus and suffered the burning consequences.

Riggs said her 10-year-old daughter went on a school field trip recently and came back sun-burned. Riggs said district policy didn't allow her daughter to bring sunscreen to reapply.

"When you have a school field trip or a field day (in) which they're out there for an extended period of time, they should be allowed to carry sunscreen and reapply," said Riggs.

Riggs said skin cancer runs in her family and her father recently passed away from it.

But, NEISD spokeswoman Aubrey Chancellor said sunscreen is considered a medication, something children need a doctor's note to have at school.

"Typically, sunscreen is a toxic substance, and we can't allow toxic things in to be in our schools," Chancellor said.
Chimps Are Great at Game Theory
If they ever master talking and sneakiness, we're in big trouble.
You Hate Musicals Because You Are Dead Inside
Or have a Y chromosome. I never want to go to a musical but whenever Mrs. Maet has dragged me to one, I've always enjoyed them very much. So maybe I just hate the idea of musicals - not musicals themselves.
Boston School Officials Enforce Chinese Rules
Boston Children's Hospital and MA HHS May Return Girl They Kidnapped From Her Parents
How to Make Adriana Lima Unsexy
Put her in your dad's jock.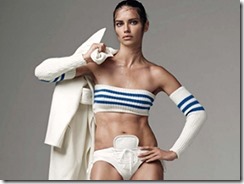 The Yahoo AoSHQ group - it's got electrolytes.
And my twitter thang.
Tonight's post brought to you by can't tell where the beard ends and the hat begins: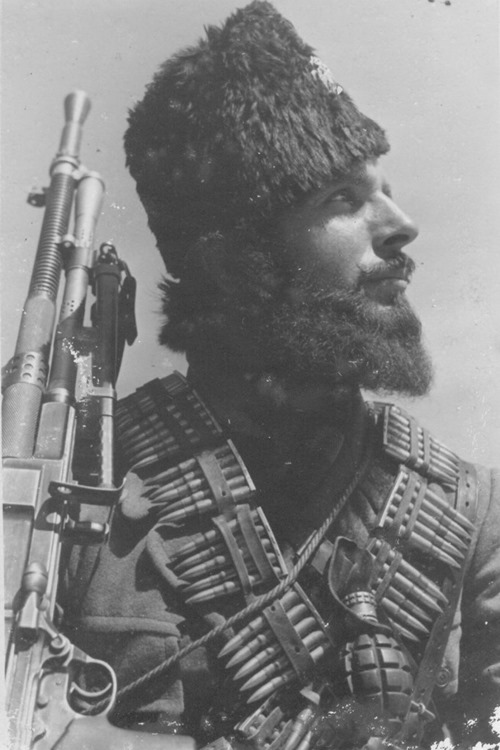 Notice: Posted by permission of AceCorp LLC. Please e-mail overnight open thread offerings to maetenloch at gmail. Otherwise send tips to Ace.

posted by Maetenloch at
10:34 PM
|
Access Comments