« More Evidence of The End Times/Open Thread [CBD]
|
Main
|
Sunday Thread in Lieu of the Travel Thread: First Dates [Y-not] »
June 01, 2014
Sunday Morning Book Thread 06-01-2014: Miserable Feminists [OregonMuse]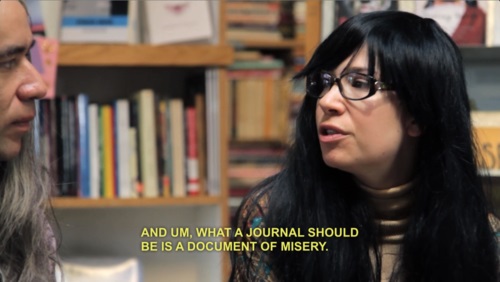 Good morning morons and moronettes and welcome to AoSHQ's stately and prestigious Sunday Morning Book Thread.
Non book-related discussion should go on CBD's open thread below, thanks.
Why So Serious?
Says here that there are only 13 feminist bookstores left in the United States and Canada. Really? Not that I'm all grief-stricken about this or anything, but I admit I'm a bit surprised. In this progressive age, I figured they would be flourishing.
And from the descriptions, many of them are surviving not by selling just wymmyn's byyks, but also an expanded repertoire of gay books, racial minority/victim books, social justice books, global politics books, environmental books, and indeed, books covering the whole progressive matrix of identity politics.
Naturally, there's one in Portland, OR:
7. In Other Words (Portland, OR)
In Other Words was founded in 1993 by Johanna Brenner, Kathryn Tetrick and Catherine Sameh. It is a non-profit, volunteer-run, feminist community center with a mission to inspire and cultivate feminist communities and nurture social justice. Its bookstore serves as a lending library and a venue for feminist events. (It's also where the feminist bookstore sketches are filmed for the TV show Portlandia.)
Ha. I'm surprised they're letting them film that show there. Feminists aren't known for having senses of humor, and Portlandia's "Women and Women First" feminist bookstore parody doesn't treat them at all kindly.
So I give props to the feminist owners of Portland's one-and-only feminist bookstore for going against type.
And while the article is somewhat of a lament, I don't believe feminists have anything to cry about. The reason there isn't a feminist bookstore in every city in America is because feminist ideology has become so ingrained in the culture that there isn't really any need them; books that were available only in feminist bookstores are now sold by mainstream bookstores all over the place, not to mention Amazon and other online outlets.
So if I were a feminist, I wouldn't be crying, I'd be celebrating.

In The Beginning
Here's a discussion of the starting entry in 12 different book series, some familiar, some not. Of particular interest is New Moan: The First Book in The Twishite Saga: A Parody:
Heffa Lump is just a typical pale 17-year-old who doubts that anyone will ever see her true beauty and needs to grow up and get a life. Fortunately, the Spatula Academy of Fictional Excellence specializes in helping characters from kids' books cross over into adult fiction. Unfortunately, she's distracted from her attempts to leave adolescence behind when she meets Teddy Kelledy - an impossibly gorgeous boy who eats rare meat, is super-strong, and never goes out in daylight. Could he - just maybe - be a vampire?
Heh. From tracking this one down, I discovered that there is just a crap ton of Twilight parodies out there.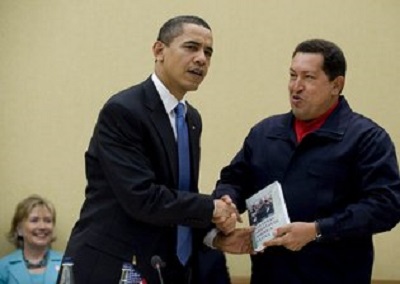 Boobs, But Not The Good Kind

Another One Bites the Dust
And speaking of the left's tendency to rely on crap texts to support the progressive world view, I've never heard of this particular crap text, Open Veins of Latin America: Five Centuries of the Pillage of a Continent, but it is apparently a very influential crap text that the NY Times describes as:
the canonical anti-colonialist, anti-capitalist and anti-American text in that region. Hugo Chávez, Venezuela's populist president, even put a copy of the book, which he had called "a monument in our Latin American history," in President Obama's hands the first time they met.
And because it said things the left wants to believe, it naturally became a sure-fire hit:
"Open Veins" has been translated into more than a dozen languages and has sold more than a million copies. In its heyday, its influence extended throughout what was then called the third world, including Africa and Asia...

In the United States, "Open Veins" has been widely taught on university campuses since the 1970s, in courses ranging from history and anthropology to economics and geography.
Well, kids, there's trouble in paradise. The author, the Uruguayan writer Eduardo Galeano, has apparently repudiated his crap text:
Galeano has disavowed the book, saying that he was not qualified to tackle the subject and that it was badly written. Predictably, his remarks have set off a vigorous regional debate, with the right doing some "we told you so" gloating, and the left clinging to a dogged defensiveness.
Like this:
Caroline S. Conzelman, a cultural anthropologist who teaches at the University of Colorado, Boulder, said her first thought was that she wouldn't change how she used the book, "because it still captures the essence of the emotional memory of being colonized."
In other words, it may not be actually right, but it feels right. Yeah, that's the kind of quality education that kids are going tens of thousands of dollars into debt to receive.
'Open Veins' has been summed up by its critics in 6 words: 'We're poor and it's your fault.' Unfortunately nothing I could find described exactly why Galeano thought his book was faulty enough to simply repudiate, other than saying the writing was bad and he wasn't qualified to write on the subject. I'll take his word for it that that's true, but really, that sort of broad criticism could mean a lot of things.
Fortunately, there is at least some sanity in Latin America:
[free-market advocate Carlos Alberto] Montaner responded to Mr. Galeano's recent remarks with a blog post titled "Galeano Corrects Himself and the Idiots Lose Their Bible." In Brazil, Rodrigo Constantino, the author of "The Caviar Left", took an even harsher tone, blaming Mr. Galeano's analysis and prescription for many of Latin America's ills. "He should feel really guilty for the damage he caused," he wrote on his blog.
I couldn't find 'The Caviar Left' on Amazon, maybe there's no English translation, but as an antidote to all of the south-of-the border commie foolishness, I did find the Guide to the Perfect Latin American Idiot by Montaner, Plinio Apuleyo Mendoza, and Alvaro Vargas Llosa

I Know Why The Caged Bird Sings
Maya Angelou has passed away at age 86. I've never read anything by her, I know her chiefly for reciting a sycophantic poem at Bill Clinton's inauguration, and I thought, yeah, just another lefty writer. And she probably is that, but I read some of the obits and learned that despite what I might think, her life was really quite remarkable:
The author was born as Marguerite Johnson in St. Louis, Mo. After a difficult childhood, she held a series of jobs, including cook, streetcar conductor, and being in charge of a brothel, as she brought up her son, whom she had given birth to at the age of 17.
Wow. The obit mentions she was raped by her mother's boyfriend. How does one deal with something so horrific?
Angelou's most famous work, I Know Why the Caged Bird Sings (1969), deals with her early years in Long Beach, St. Louis and Stamps, Arkansas, where she lived with her brother and paternal grandmother. In one of its most evocative (and controversial) moments, Angelou describes how she was first cuddled then raped by her mother's boyfriend when she was just seven years old. When the man was murdered by her uncles for his crime, Angelou felt responsible, and stopped talking.
She remained mute for 5 years. But she read a lot, and that's where she learned about words and language. But, thoughout her life, she didn't just write:
She later teamed up with dancer Alvin Ailey to perform and had a solo dance and singing act as well. She was also part of a touring production of the musical "Porgy and Bess".
She wrote screenplays, acted in movies, and even directed one ("Down in the Delta", 1998 ). And won 3 Grammy awards for spoken-word albums.
Her other written works include the 1974 autobiography "Gather Together in My Name," the 1986 autobiographical work "All God's Children Need Traveling Shoes," the 1971 Pulitzer Prize-nominated poetry collection "Just Give Me a Cool Drink of Water 'fore I Diiie," and the 2013 autobiography "Mom & Me & Mom."
That's a lot of autobiography. I am reminded that Obama has written two autobiographies himself. Only, in his case, I can't think of any reason why I should read them. When you've done little and accomplished less, all you are able to say say are words that have been given to you by someone else. The contrast with Maya Angelou couldn't be more stark. I might disagree with some (or maybe most) of Angelou's view of the world, but considering her life, all that was inflicted on her, and all that she has accomplished, she has at least earned the right to be listened to.
Some of her poetry can be read here.
R.I.P.

Brevity Is the Soul of Wit
Can you tell an entire story in 6 words?. Like those two-sentence horror stories we had fun with a few weeks back, I like to think these sorts of exercises are good for writers, as they encourage economy of thought. But I admire minimalism, where the author can convey an idea in just a few words, rather than page after page of overblown prose. A good example of the latter is when I picked up Colleen McCullough's First Man in Rome, which I was looking forward to as a one of those summer or "beach" reads. So it starts out with what I think is the main character, an older man, who's reminiscing about his earlier life, and in particular, his sexual partners, and he goes on page afte page, first his mistress, then some other women, and then the young boys, and I look ahead a few pages and he's still going on about it, and at that point I just had to say enough, and go on to another book. It was bad enough because of the repellent subject matter, but to draw it out to an interminable length just added insult to injury.
But you'd think a good editor would catch something like that in the first draft.

What I'm Reading
I may have mentioned The Great Liars by Jerry Carroll a few weeks ago, but if not, I'll do so now. I'm about a third of the way through it, and it's a real hoot. A Smithsonian researcher has discovered, in a nursing home for retired soldiers, a former naval officer (and a bit of a rogue) who knows where all the bodies are buried, and who has somehow managed to keep himself out of the history books. In the days leading up to World WWII, Commander Lowell Brady acted as a liaison between FDR and Churchill, carrying secret communications between them, meeting all the politicians and famous people of the era, and seducing (as well as sometimes seduced by) many of their women. So he knows what went on, and why they want to shut him up.
Caroll, a former reporter for the San Francisco Chronicle, is also the author of Inhuman Beings (which has been described as a cross between Raymond Chandler and Philip K. Dick) and Top Dog, which is about a Wall Street shark who awakes one day and finds himself in the body of a dog and caught up in the cosmic battle of Good vs. Evil. Kind of a Kafka/Tolkien mash-up.
'The Great Liars' is structured around an alternate, but not totally implausible, version of history, but, from what I can tell, that would make it the most "normal" of Carroll's books.
They all sound pretty interesting, though.

___________
So that's all for this week. As always, book thread tips, suggestions, rumors, threats, and insults may be sent to OregonMuse, Proprietor, AoSHQ Book Thread, at aoshqbookthread, followed by the 'at' sign, and then 'G' mail, and then dot cee oh emm.
What have you all been reading this week? Hopefully something good, because,
as I always say, life is too short to be reading lousy books.

posted by Open Blogger at
10:44 AM
|
Access Comments