« General: We Should Have Smashed Iraq & Afghanistan, Declared Victory, and Gotten Out
|
Main
|
Top Headline Comments 5-29-14 »
May 28, 2014
Overnight Open Thread (5-28-2014)
Don't forget to buy your stuff through Ace's Amazon portal.
And yeah I've been forgetful about it as well.
Tyler Cowan: How Much Have White Americans Benefited From Slavery and Its Legacy?
The economic incidence of slavery is a tricky matter (most of what Squarely Rooted argues here is wrong).  A lot of whites in the slave trade bought slaves at the going market price and earned the going market rate of return.  Of course these same whites were reluctant to free the slaves they had bought and that meant terrible lives for the victims.  But the gains of those whites are not mirror images of the losses of the slaves.  Thus in some regards slavery was a massive collective action problem with a relatively small number of beneficiaries.  Those benefiting would include individuals who first saw the gains from seizing slaves from Africa, and individuals who were good at spotting undervalued slaves and buying them up and exploiting them.  That's a fair number of people but it is far from comprising the overwhelming majority of society in 1840, much less 1940 or 2014, once we consider possible wealth transmission to their heirs.

There is still a moral case for reparations even if most American whites have lost from slavery rather than benefited.  (Although I doubt if the America public would see the matter that way, which is one reason why the reparations movement probably isn't going anywhere.)  Nonetheless on the economics of the issue I would suggest a very different analysis than what I am seeing from many of the commentators.  And this analysis makes slavery out to be all the more destructive, and reparations to be all the more unlikely.

Addendum: It is amazing how many of you cannot read and digest a simple sentence such as "There is still a moral case for reparations even if most American whites have lost from slavery rather than benefited."  Which by the way is far to the "left" of where the current debate stands in American politics and indeed in most other parts of the world.
Normally Cowan is pretty reasonable but here I think he's wildly off-base. There was a moral case for reparations to the people actually enslaved in the US and possibly their minor children during their period of slavery. But that moral debt died with them.
It's now been 150 years and almost 6 generations since that time. Keeping the moral and reparation account books open indefinitely is merely another kind of injustice that visits the sins of the father upon their children's children's children's children's children along with anyone else who just happens to be living in the US circa 2014 and didn't check the African-American box on their census form.
Bill Jacobson points out just how insane Ta-Nehisi Coates' reparation arguments are:
Coates never gives the answer as to who gets what and how.

And that's ultimately the problem with reparations arguments that are not based upon the people causing the harm paying the people directly harmed by specific conduct soon after the conduct is remedied.

If you can't answer the question of why a Vietnamese boat person has to pay reparations for the conduct of white plantation owners more than a century earlier, then you can't make the argument.

If you can't answer the question of why two successful black doctors living in a fashionable suburb should get reparations paid for by the white children of Appalachia, then you can't make the argument.

If you can't answer the question of why the adult black recent immigrant from Paris should be pay or be paid reparations based on the color of his skin for crimes committed in a land he did not grow up in, then you can't make the argument.

And what about the increasing number of children of mixed race?
I reject the entire notion that it's possible to inherit either moral sin or moral victimhood from one's parents. And if you try to put someone else's sin on me and take my stuff, well there's gonna be a fight and I'm gonna perform some original sinning of my own.
[Also note the possible Moron sighting in Tyler's comments]
Huh: Large Majority Disapproves of Karl Rove Asking Questions About Hillary's Age and Health
Including a majority of Republicans.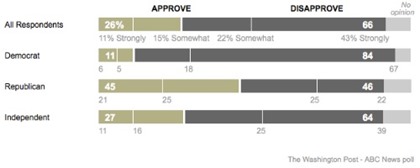 OMFG: Sea Levels Will Rise by 3 Feet By the End of the Century!!!!!!
Well actually if you apply some basic math, it's not hard to show that this is almost certainly hysterical bullshit.
To say that sea level will rise by 3 feet is to say that the nominal radius of the Earth would increase. But because of the "piling up" of water against the 30% of the Earth's surface that is land, the average increase in radius (if there were no land against which the sea water would "pile up") would be less than 3 feet, to a first approximation 3 * .7 = 2.1 feet. How much volume would the sphere of the Earth increase if its radius increased by 2.1 feet from ice melt? The volume of a sphere is 4/3*pi*radius(3). If we take the pre-melt radius as 4000 miles and the post melt radius as 4000 miles plus 2.1 feet, the volume increase is approximately 80,000 cubic miles. All of this, by assumption, is in the 70% of the Earth's surface which is water to effect a three foot rise in the sea level.

...Since they are measuring metric tons, that amounts to 1.25 x 10(15) pounds of water, which at 8.35 pounds per gallon is 1.5 x 10(14) gallons which, in turn, at 7.5 gallons per cubic foot is 2 x 10(13) cubic feet. At 5,280(3) cubic feet to a cubic mile we have 136 cubic miles of water or about 148 cubic miles of ice when adjusted for the expansion of water as it freezes. That's about 12 miles square of glacier assuming on average the glaciation is 1 mile thick.

This compares to the required 930 cubic miles of water per year for 86 years to get to a sea level rise of 3 feet at the end of the century - a factor of almost 7 times what is said to be observed. Stated differently, at the new alarmingly increased level of ice melt it would take about 600 years for the purported 3 foot rise in sea level to obtain; the implied rise is 6 one-hundreds of an inch per year, or about 5.25 inches by the year 2100.
This reminds me of one of my favorite math riddles: Suppose you wrap a long ribbon tightly around the Earth. Now if you wanted the ribbon to be one foot off the ground as it goes around the Earth, how much extra ribbon would you need?
Hold On - Obamacare's About to Get Even Worse
A recent IRS ruling forbids employers from pushing employees off onto the healthcare exchanges or assisting them with the cost of health insurance.
Many employers had thought they could shift health costs to the government by sending their employees to a health insurance exchange with a tax-free contribution of cash to help pay premiums, but the Obama administration has squelched the idea in a new ruling. Such arrangements do not satisfy the health care law, the administration said, and employers may be subject to a tax penalty of $100 a day - or $36,500 a year - for each employee who goes into the individual marketplace.

The ruling this month, by the Internal Revenue Service, blocks any wholesale move by employers to dump employees into the exchanges.

Andrew R. Biebl, a tax partner at CliftonLarsonAllen, a large accounting firm based in Minneapolis, said the ruling could disrupt arrangements used in many industries.

"For decades," Mr. Biebl said, "employers have been assisting employees by reimbursing them for health insurance premiums and out-of-pocket costs. The new federal ruling eliminates many of those arrangements by imposing an unusually punitive penalty."
If true, a lot of people including myself are about to be royally fucked.
Cage Match: Al Sharpton vs the Teleprompter vs the English Language
Human "Suspended Animation" Trials To Start This Month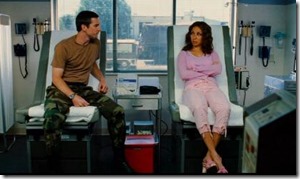 Aaron Hernandez Killed Two People Over a Spilled Drink
Prosecutors spelled out their case against Hernandez -- saying he was at Cure nightclub in Boston on July 15th 2012 when he had a chance encounter with one of the victims, Daniel Abreu.

Officials say Hernandez had become increasingly paranoid that people were trying to disrespect him and were "testing" him in Boston-area nightclubs around the time of the killing.

Once inside the club, prosecutors say Abreu was dancing and bumped into Aaron, causing Aaron to spill his drink.

Officials say Aaron believed Abreu smiled and did not apologize -- and that set Aaron off.

Prosecutors say Hernandez got very worked up about the spilled drink -- pounded two more cocktails -- and scoped out the area around the club, waiting for Abreu and his group to leave.

Aaron then grabbed a loaded .38 caliber revolver he had hidden in his car and followed the car the victims were in.

Prosecutors say Aaron pulled up to Abreu's car at a stop light and said, "Yo what's up now?" -- then fired all of the bullets in his gun, killing Abreu, his friend Safiro Furtado and wounding a 3rd passenger.

Witnesses say they could hear Aaron continue to pull the trigger even after all of the bullets had been fired.
Officer, This is Why I'm Not Wearing Pants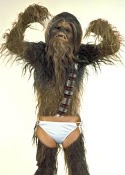 Scout Willis and #FreeTheNipple
Apparently Scout Willis, daughter of Bruce and Demi, is walking around the lower east side topless to protest something or other involving Instagram. NSFW obviously and unlinked. But I'm sure all you nip sleuths will have no problem tracking down the uncensored originals.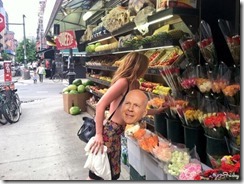 The Group knows what you did.
Tonight's post brought to you by Aussies in Vietnam: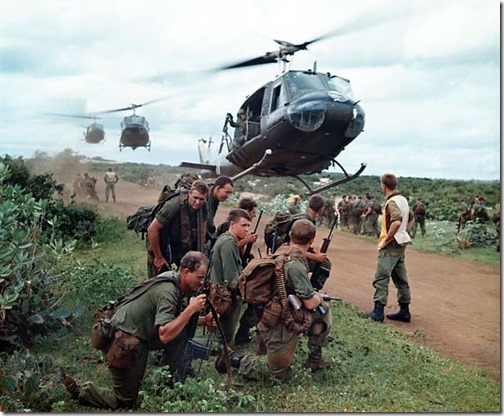 Notice: Posted by implicit permission of AceCorp LLC. Please e-mail overnight open thread tips to maetenloch at gmail. Otherwise send tips to Ace.

posted by Maetenloch at
10:45 PM
|
Access Comments