« What's This Dust In My Eye? - [Niedermeyer's Dead Horse]
|
Main
|
Top Headline Comments 5-27-14 »
May 26, 2014
Overnight Open Thread (5-26-2014) – Memorial Day Edition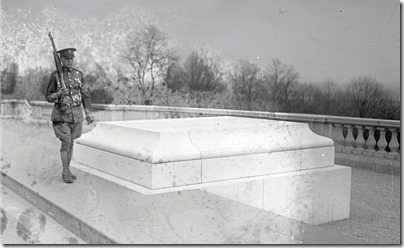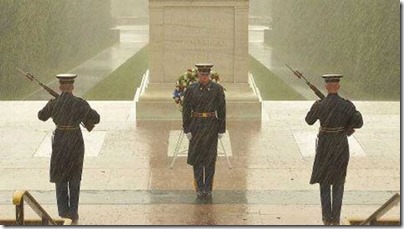 In 1943, the US struck back. On October 7, after two days of attacks, the Japanese knew they faced defeat, and they decided to execute the prisoners rather than let the US free them. The prisoners were lined up, blindfolded, and hit with machine guns. One of the captives, whose identity remains unknown, managed to escape and hide. In his last moments, he created a makeshift memorial.

He carved the following inscription into a large coral rock near what would become the mass grave for him and his fellow victims: "98 US PW 5-10-43."

When the runaway was discovered, the Japanese admiral in charge of the island beheaded him personally. But the man was successful in his attempt to ensure that the fate of the 98 wasn't forgotten. The rock is still there today.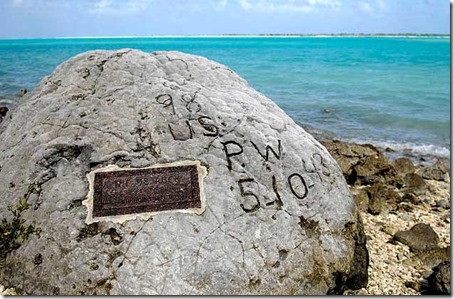 Prager University: Why a Strong US Military Means A Freer World
"I'm often asked why I live in far northern New Hampshire. And I usually reply, well, it's only 40 minutes from the border, and you never know when you might have to leave in a hurry. I used to say it as a joke."

-- Mark Steyn
Vox Gets History Wrong, Insults Hamilton
Anyone who confidently claims they know how the Founding Fathers would feel about today's political problems is a liar. It's likely that Alexander Hamilton would have some questions about airplanes and African-American presidents before he'd render an opinion on congressional productivity.

-- Ezra 'The Constitution is like 100 years old dude' Klein
And Jonathon Tobin sets him straight:
But leaving that debate aside, Klein's potshot at Hamilton tells us more about his own intellectual pretensions than the shortcomings of the man who was killed by Aaron Burr. In fact, if any of the founding fathers would have been at home in 21st century America it was Hamilton. He may not have known much about manned flight, but, in contrast to Madison, Jefferson, and most of the rest of his contemporaries who embraced foolish notions about the United States being principally a nation of yeoman farmers, he envisaged the emergence of America as an industrial and commercial giant as well as global power. As many scholars have pointed out, though we venerate Jefferson and to a lesser extent Madison as the men who made our country, it is Hamilton's America we live in, not theirs.

Hamilton might be surprised at the election of an incompetent like Barack Obama but I doubt he would be shocked at the evolution of our society on race over the course of the centuries to come. He was a virulent opponent of slavery (he was president of one of the country's earliest anti-slavery societies) and thought the faculties of blacks were as good as those of whites, something that is hardly surprising since he grew up in a biracial environment in the West Indies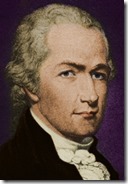 Laws Are Merely Suggestions For Democrats
RULES ARE FOR THE LITTLE PEOPLE: Judge Rules Conyers Can Be on Primary Ballot Despite Not Meeting Signature Requirements. Also for the Republicans: "In 2012, Michigan Republican representative Thad McCotter was kept off of the ballot because of invalid signatures."
The American people cannot go on defending a country like Germany - a country that enjoys a standard of living calculated to arouse envy in its impoverished Eastern neighbor, while self-righteously preaching 'soft power' and 'non belligerence' to its pampered people. At some point Americans are going to wake up to the fact that they are being unscrupulously exploited. Their armed forces are trained to fight and die in Europe, on behalf of people who would not dream of doing the same for America, and who are not prepared to die even for their homeland.
The Economist: What Would America Fight For?
CDR Salamander: So what would Europe Fight For?
Yes, America is tired in a way - but it is tired of having allies who only put in at best half the effort they expect America to put in defense of the West (see percentage of GDP on defense as a reference). They are tired of those who ask the most from American for their own defense and national priorities, while being the first to micro-manage, criticize, and condemn America when she does act. She is tired of playing the mercenary for others. She is tired of being asked to say, "thanks for the help" to other who show up just enough to show the flag, but not enough in numbers, time, or desire to fight and to be much more than placeholders at best - logistical drain at most - all the while criticizing the effort at the front, from the rear.

We tire, many times, of showing up on the field for a collective effort, but being the only people who not only showed up with enough kit, the correct kit, and to top it off be the only ones who seem to give a crap. There are a few exceptions to this, GBR, DNK, EST and a few others - but not even close to a majority of those nations who expect us to stand in front of them when the wolf comes to the door.

We are tired of being asked to bleed for the national interests of others that have nothing to do with ours, but when we ask for others to do the same, they either decide to tut-tut, or if they are feeling magnanimous - they'll send a medical team.
RIP, 2nd Lt Wallace F. Kaufman, Navigator
2nd Lt Kaufman was the only survivor of this B-24 that had its wing blown off.
I've seen that little snippet of footage of the bomber wing exploding, but it was always fleeting, in a montage, and grainy. It was often commented upon as an example of friendly fire, a defamation of the other airmen in the squadron. Cleaned up like this, you can clearly see that it was hit from below by AA fire. But some people's desire to find the ignoble in everyone but themselves trumps everything. They wish Catch 22 was true, so it must be. The Internet is full of these armchair historians today, Memorial Day, reminding us what bad people we were to drop atomic weapons on the Japanese.I wonder what Wallace F. Kaufman would say about that.
Kaufman survived the crash but not the war.
So it's a sort of miracle that my friend, Wallace F. Kaufman survived that explosion and crash. Of course he wasn't my friend exactly, but he was probably my father's friend, and that's close enough for me.

We know Wallace F. Kaufman survived that crash. After the war, an interesting man named Pat Scannon went to Japan, and found and interviewed a Japanese soldier that had been on Koror that day, who told him that he had immediately captured Wallace F. Kaufman.

Along with three other airmen and ten missionaries, they beheaded Wallace F. Kaufman with a sword.
China Scrambles Fighters to Intercept Japanese Plane Flying Through its Self-Declared Air Defense Zone
China Sinks Vietnamese Boat in Disputed Waters
And by disputed I mean China decided they should just have it.
Fordite - The Rarest Man-Made Mineral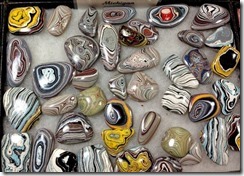 99-inch-wide London House Expected to Fetch £450,000
Located in Denmark Hill, South-East London, the semi-detached, one-bedroom house comprises a total floorspace of 43 sq m (466 sq ft), spread over two stories. Downstairs, there's a kitchen that's just 1.6 m (5.2 ft) wide, and a combined lounge and dining area that's a little more roomy, at 2.51 m (8.2 ft) in width.

The bedroom and bathroom are upstairs, and measure 2.51 m (8.2 ft), and 1.52 m (5 ft) in width respectively. There's also a surprisingly generous 22 m (75 ft)-long garden out back.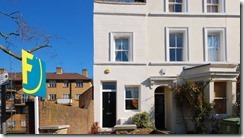 As reported by the NY Post: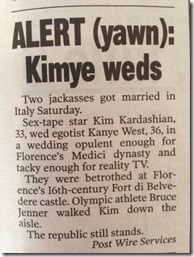 The Yahoo AoSHQ group - it's got electrolytes.
And my twitter thang.
Tonight's post brought to you by waiting for evac: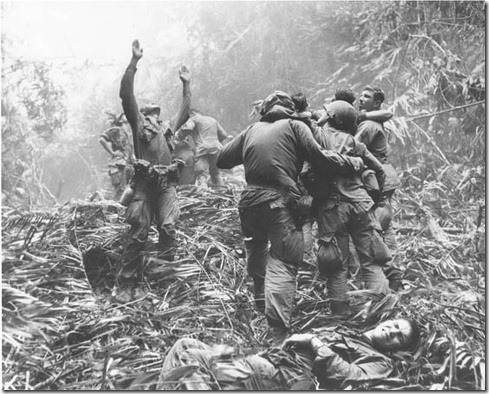 Notice: Posted by permission of AceCorp LLC. Please e-mail overnight open thread tips to maetenloch at gmail. Otherwise send tips to Ace.

posted by Maetenloch at
10:27 PM
|
Access Comments