« Spaced-Out Challenge: A Celestial Treasure Hunt
|
Main
|
Memorial Day Morning Open Thread »
May 25, 2014
Overnight Open Thread (5-25-2014)
It was just over five years ago on a night just like tonight that this happened. You all know what you did and you've already heard the lectures at least four times already. So okay then. Well unless you'd like to be lectured a fifth time....
You can learn a lot from a picture. And here Hognose of WeaponsMan goes through this photo detail by detail and shows that everything you see - with the exception of the young Marine - is just an evolution of 50+ year old designs  (90+ years in the case of the M2/M3/GAU-21/A. Thank you John Browning.)
The Marines are the only service still flying the 1950s-vintage H-1 Huey and 1960s-vintage H-46. But their Hueys have been rebuilt, zero-timed in fact; the airframes born as UH-1Ns were a twin engines (the Sea Services always wanted this for over-water reliability) version, unlike the Army's old single-turboshaft H-1s (the Army equivalent being the UH-1D/H). Supposedly, 100 or so of the Y models are rebuilt Ns but the Marines have found it more economical to buy all-new airframes than to pay for Bell to disassemble, evaluate, repair and restore clapped-out N airframes, so a lot of these are all-new birds.

The UH-1Y and its sister, the AH-1Z, also have a fully articulating all-composite four-blade rotor system in place of the much simpler two-blade teetering rotor of the H-1, which inherited its rotor system, conceptually at least, from the 1940s-vintage Bell 47. The new rotor eliminates some of the low-G limitations and safety issues (look up "mast bumping") of the original Huey rotor system. The old bird was safe within its flight envelope, mind; the new one just has a larger envelope.

In the ones based on old airframes, the airframe is gone through, of course, to ensure that it is safe for many more strenuous combat hours, and the powerplant is something a Vietnam Huey driver can only envy.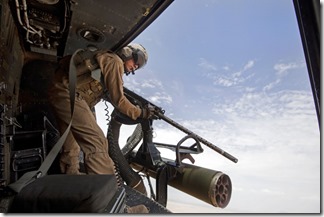 History Channel Gets History Wrong
Look I get that they wanted a hook phrase for their new WWII series, but this advertising is simply WRONG historically as well as being morally blind. Both men were monsters long before WWII and let's not forget that both helped cause WWII: Germany AND the USSR invaded Poland in September 1939.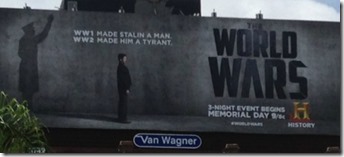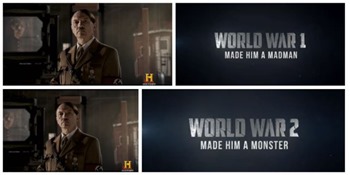 Granted this is for the EU parliament but it's a sign of how much democratic unhappiness there is with the Tories and Labour and the EU in general.
Sources from the other main parties have conceded Nigel Farage's party will win, with the leader hailing an "earthquake" in British politics. It will be the first time a party other than the Conservatives or Labour has topped a nationwide poll for the first time in 108 years. With six of 12 UK regions having declared, UKIP has 31.9% of the vote, the Conservatives 24.2%, Labour 22.9% and the Lib Dems 7%.
Did Anyone Fact-Check Piketty's Work?
Apparently not.
[FT journalist] Chris Giles has pulled the data thread, and Piketty's whole book has unravelled. Which raises another question: did anyone actually fact-check Piketty's data? Mistakes can creep into data, and I agree with Piketty that inequality is a problem on levels which the official data does not record. But you can't just add 2 to a data series (as Chris Giles shows us in the above video) then present this as honest economics. It is editorialised data, which isn't really economics.

...But what about Harvard University Press? Piketty's publisher there, Ian Malcolm, is interviewed here. From the sounds of it, he just reprinted the French version without applying the checks and balances that you'd hope would be applied to a Harvard economics book.
"You would think that Andrew Jackson was giving you his undivided attention, and then you would glance over and notice that he had devoted the last several minutes to making a laborious sketch of an alligator.

"Mr. President!" you would gasp, indignantly.

"I have a bullet lodged inside my body," he would say. "From killing a man in a duel. A better man than you." He would resume drawing the alligator."

To Reduce the Health Risk of Barbecuing Meat Just Add Beer
GRILLING meat gives it great flavour. This taste, though, comes at a price, since the process creates molecules called polycyclic aromatic hydrocarbons (PAHs) which damage DNA and thus increase the eater's chances of developing colon cancer. For those who think barbecues one of summer's great delights, that is a shame. But a group of researchers led by Isabel Ferreira of the University of Porto, in Portugal, think they have found a way around the problem. When barbecuing meat, they suggest, you should add beer.

This welcome advice was the result of some serious experiments, as Dr Ferreira explains in a paper in the Journal of Agricultural and Food Chemistry. The PAHs created by grilling form from molecules called free radicals which, in turn, form from fat and protein in the intense heat of this type of cooking. One way of stopping PAH-formation, then, might be to apply chemicals called antioxidants that mop up free radicals. And beer is rich in these, in the shape of melanoidins, which form when barley is roasted. So Dr Ferreira and her colleagues prepared some beer marinades, bought some steaks and headed for the griddle.
Beer and BBQ - it's like the universe was structured in a certain way in order to bring them together.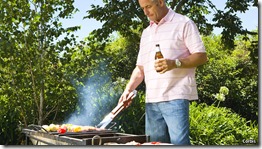 German Court Rules You Can't Keep Homemade Pr0n After a Breakup
It would be one thing if you weren't allowed to publish smutty pictures/video of your ex, but this decision actually requires you to destroy them.
Also Prevent Heartbreak With Anti-Love Drugs
Clearly they have not read the manual. But oh yeah - it's got the thingy that attaches to the other thingy and having one is just like sneezing with a hard-working clitoris. :roll:
Weekly Commenter Standings
Top 10 commenters:
1 [503 comments] 'Ricardo Kill' [70.63 posts/day]
2 [422 comments] 'tangonine'
3 [363 comments] 'chemjeff'
4 [357 comments] 'Anna Puma (+SmuD)'
5 [333 comments] 'Carol'
6 [328 comments] 'Mike Hammer'
7 [315 comments] '---'
8 [314 comments] 'Thunderb'
9 [310 comments] 'Nip Sip'
10 [307 comments] 'garrett'
Top 10 sockpuppeteers:
1 [104 names] 'The Political Hat' [14.60 unique names/day]
2 [87 names] 'michael kors outlet'
3 [68 names] 'logprof'
4 [50 names] 'Ricardo Kill'
5 [36 names] 'toby928(C)'
6 [30 names] 'hate miser'
7 [30 names] 'Christopher Stevens'
8 [28 names] 'BEL-Now with more apathy'
9 [26 names] 'andycanuck'
10 [25 names] 'Costanza Defense'
The group. Naarp.
Where it's at - the Twitter
Tonight's post brought to you by Sgt First Class Si Robertson: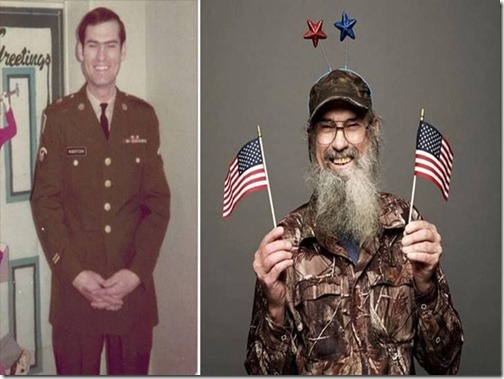 Notice: Posted by permission of AceCorp LLC. Please e-mail overnight open thread tips to maetenloch at gmail. Otherwise send tips to Ace.

posted by Maetenloch at
10:22 PM
|
Access Comments