« NASCAR: Race Day in Concord, NC 05/25/2014 - [Niedermeyer's Dead Horse]
|
Main
|
Overnight Open Thread (5-25-2014) »
May 25, 2014
Spaced-Out Challenge: A Celestial Treasure Hunt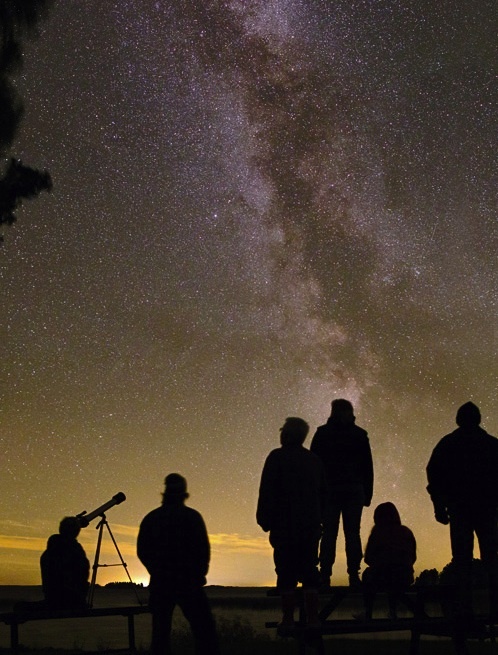 Welcome again to the Spaced-Out Challenge! Whether you have a question about equipment, a new astronomical discovery you want to expand on, or just want to kick back and enjoy the cosmos above, come one come all on our weekly astronomical journey.
With the long weekend and (finally) clear skies, my wife has agreed to a night of sightseeing, with one request: "keep it interesting!" Armed with binoculars and a great telescope, and a nice dark spot up the hillside, I've been scrambling my mind to think of some of the most interesting objects within reach. Whether you hunt them down tonight or any clear night this week, these are some of the Spring showpieces. Let the celestial treasure hunt begin!
A few things before hunting down the targets.
Most of these appear best in an amateur telescope, though several (Centaurus, components of the False Comet, and even the Whirlpool Galaxy) will be discernible with 8x42 binoculars. All are best from a dark location. Your local weather, including transparency, will greatly affect the appearance of each object. All of the charts below used either Stellarium or Stellarium for iPhone, and I strongly suggest you download the former (it's free!) and add the latter app ($1.99).
Goin' South: Omega Centauri and Centaurus A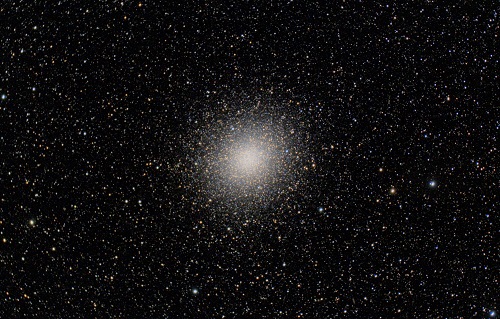 Omega Centauri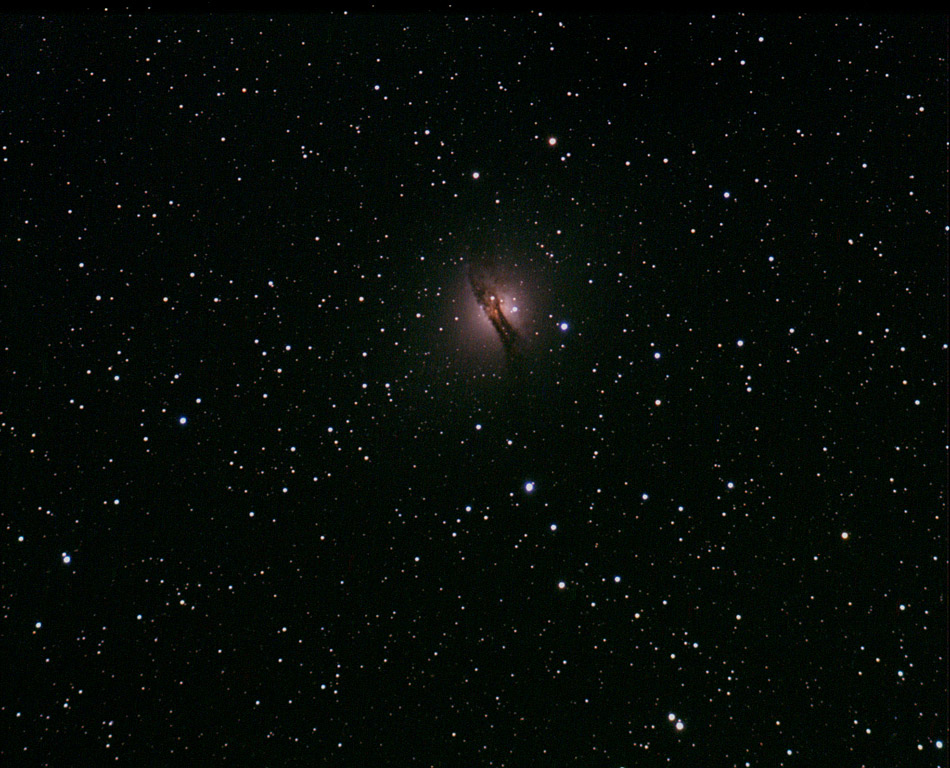 Centaurus A (NGC5128)
Living in Southern California, I can enjoy two of the richest targets in quite the southernly constellation. If you live north of Long Island, the former is out of reach, but the latter is visible from Wisconsin! For those of you living north of latitude 35 degrees, simply shift the horizon line upwards for each degree north you live. My first two targets skirt the southern horizon, soon after evening twilight, and are only visible for a few months in North America, but what rewarding targets they are!
Both are naked-eye from southern latitudes, Centaurus A being on the very limit of that, but both can be resolved in simple binoculars from any DARK sky south of the Mason-Dixon. Here's where to look.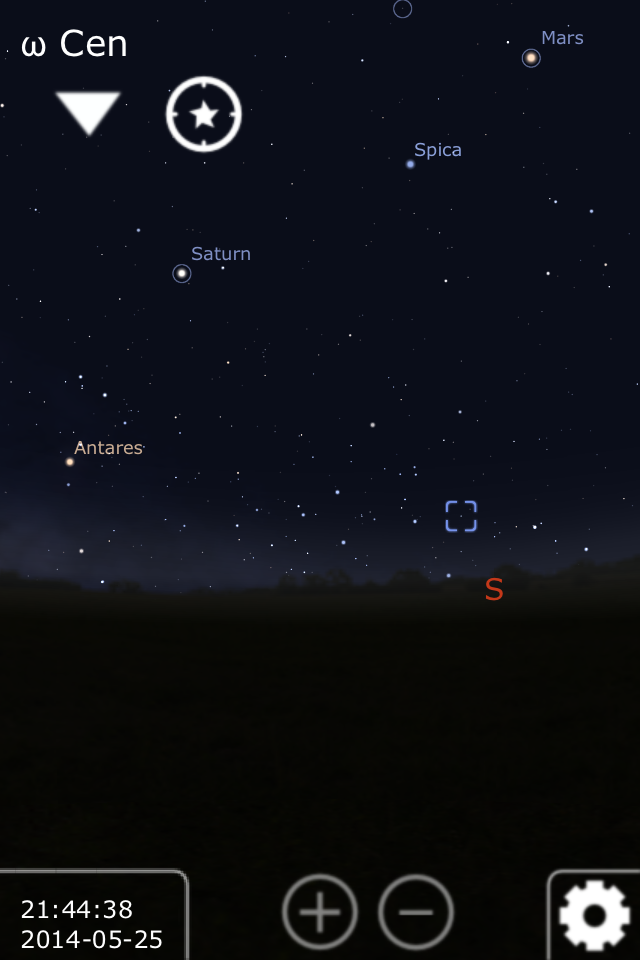 Aim your instruments to the south after 930pm local time. Centaurus skirts the southern horizon to the right of Scorpius (Antares it's heart star) and south of Virgo and Hydra. Menkent is the brightest star most Americans will see, and use it and the fainter-yet-still-bright northerly stars to form a "V", and is due west of Zeta Centauri.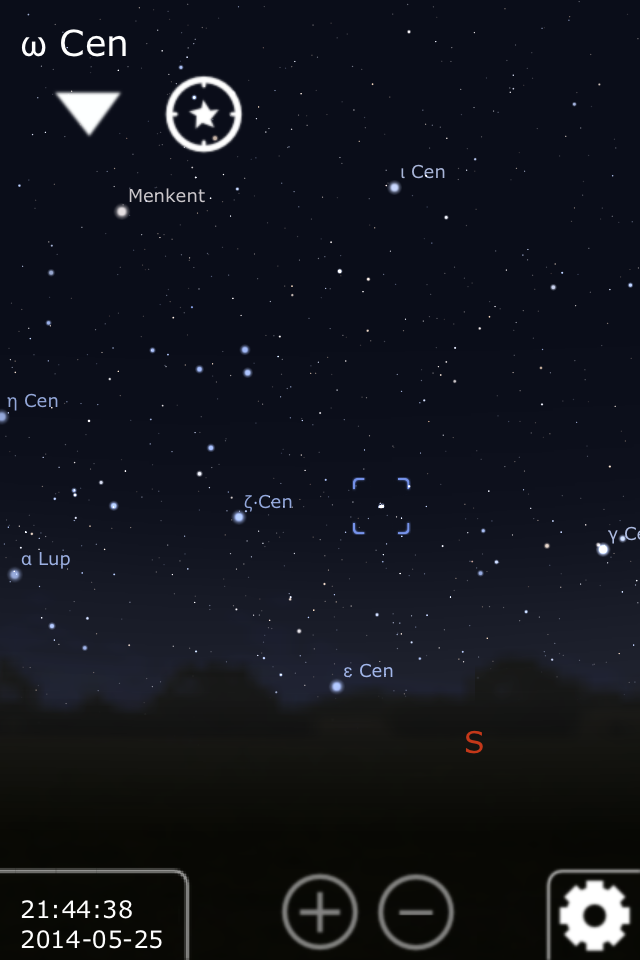 Once you have found Omega Centauri, Centaurus A is relatively easy: mentally move back to Zeta Centauri, then over to Omega. Moving the same distance, but in a right angle from Zeta, take a look in your eyepiece or binoculars for a delicious sight.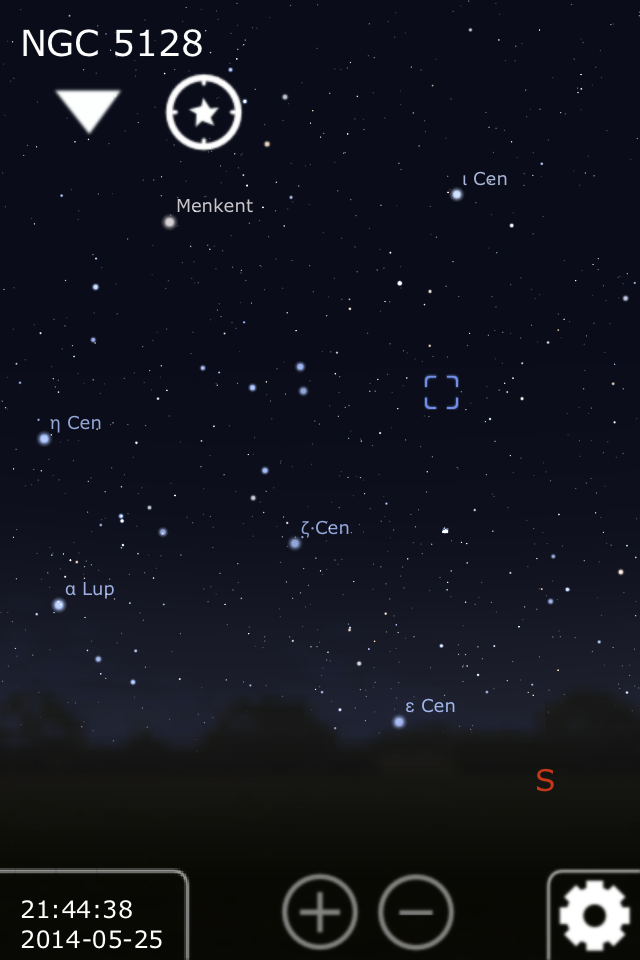 For more northerly viewers, n Centaurus will be near the horizon, and Centaurus A just skirting above, with Menkent a hands-width above the line. A patient scan of the sky closest to the ground will tease it out.
Saturn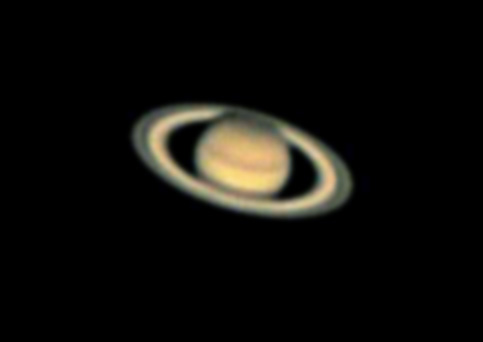 Seriously, how would Saturn NOT be on this list? It was the first object I ever showed her, and she thought I was pranking her. Saturn is a glorious sight in instruments as small as 70mm. In 8" and up? Astounding. Here's where you can find Saturn early in the evening: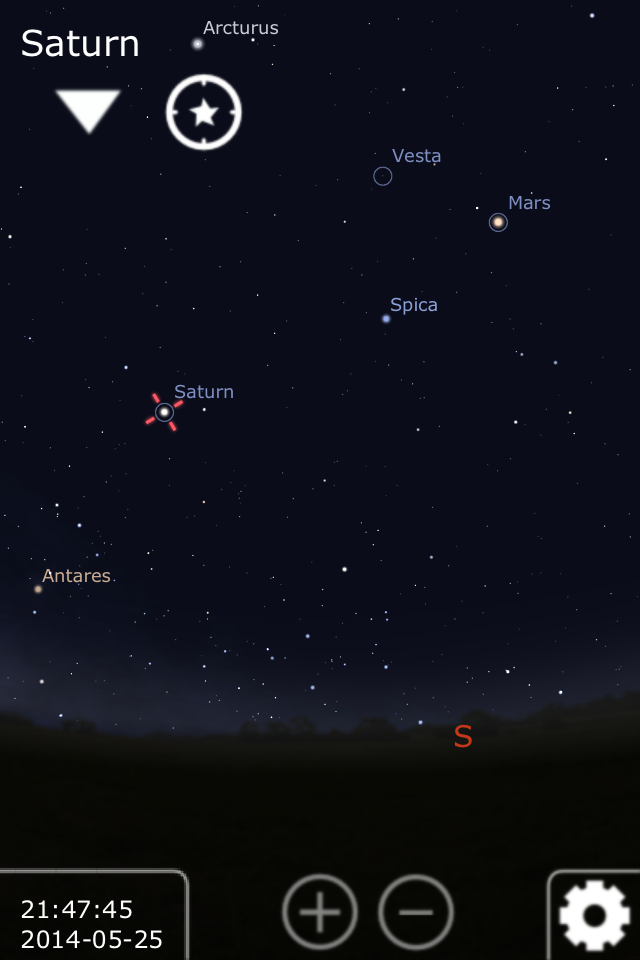 The Galactic Great Bear
While Virgo gets a lot of attention for it's plethora of galaxies (and it is a great target to stroll through), Ursa Major has some wonderful galactic targets, two of which are eye candy in an 8" telescope on a crisp night. They're also relatively easy to spot if you keep a few basic geometric directions in mind.
The Whirlpool Galaxy (M51)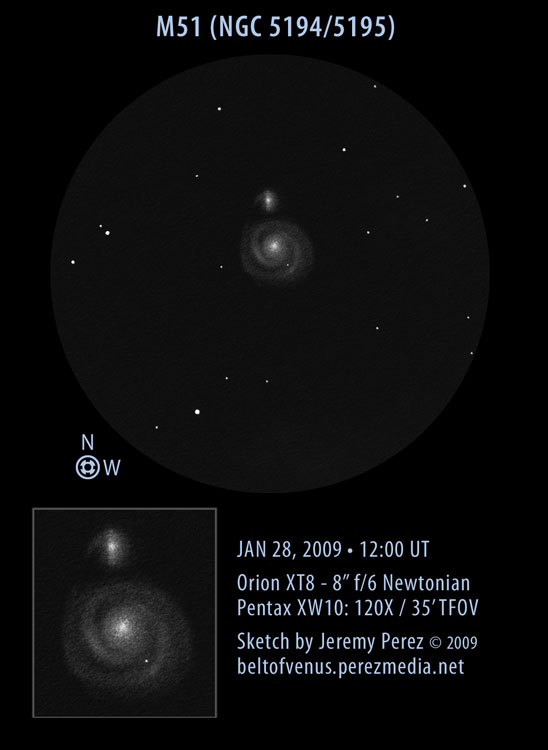 Sketch by Jeremy Perez
A gorgeous galaxy right below the handle of the dipper, the Whirlpool impresses from even a suburban zone. A smaller satellite is in the early stages of being devoured and will appear in even small telescopes. The below finder chart shows both M51 and another grand spiral, M101. The Whirlpool can my found by hopping off the tip of the Big Dipper's handle to 24 CVn and then zagging towards Car Caroli by about the same distance. It will be unmistakable from a dark site: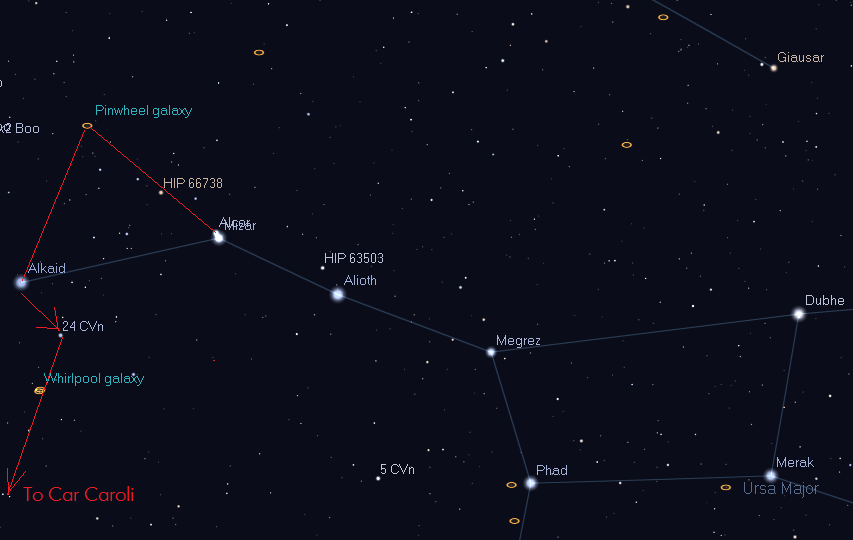 The Piwheel Galaxy (M101)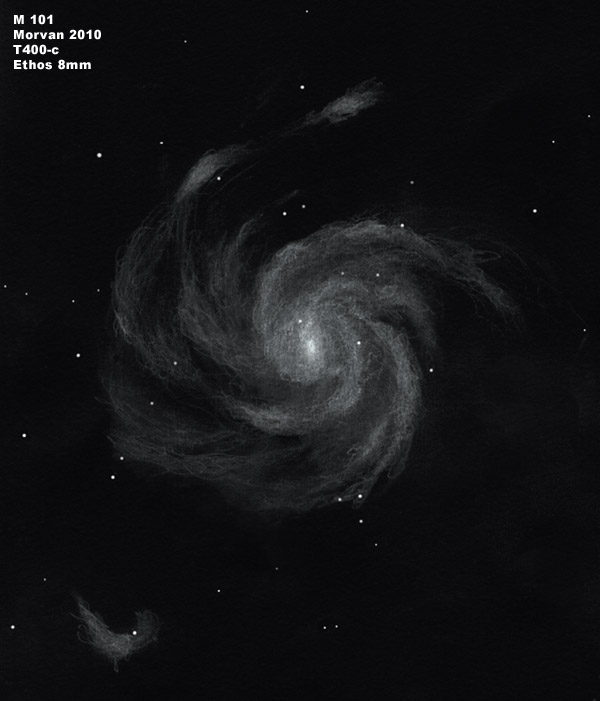 Sketch by Serge Vieillard
One of the grandest galaxies, its disk pops easily in small binoculars from a dark site, but can be notoriously hard to find in a large telescope from an urban one. Moderately-sized reflectors can pull out star formation regions and star clusters, and the arms are clearly visible with steady air and dark skies. M101 forms an equilateral triangle with the two end stars of the Big Dipper's handle (see chart above from M51).
The Lyrical Ring Nebula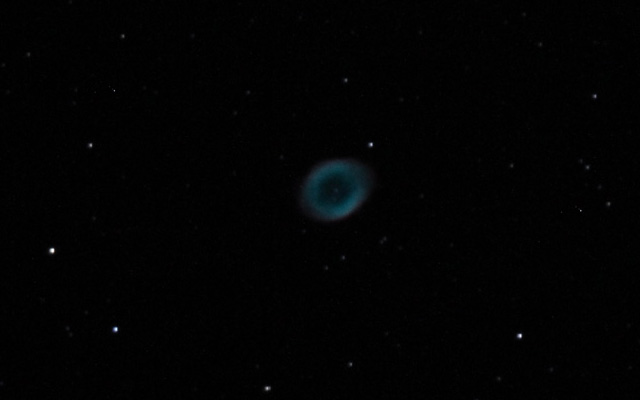 The sun's dark future never looked so beautiful. The Ring Nebula, though small, is one of the easiest planetaries to spot in the sky. Located along a line between Sulafat and Sheliak, color can be teased out of this smoky ring with averted vision. A nebula filter is definitely recommended to help it pop.
Bright star Vega will be rising out of the East after sunset. Wait for it to clear at least 30 degrees above the horizon to get a clearer view. From there, here's where to look: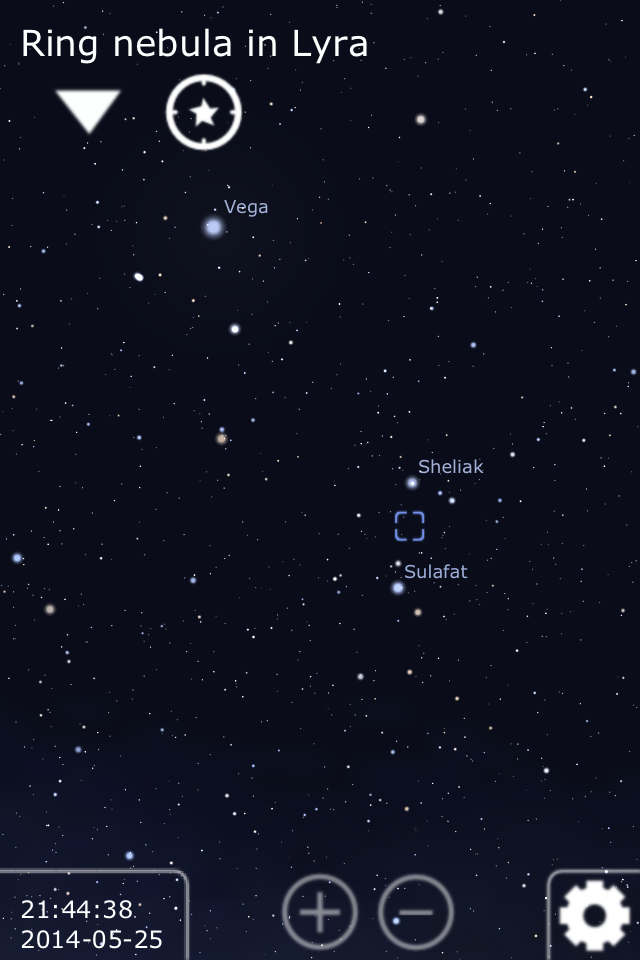 Albireo, The Most Magnificent Double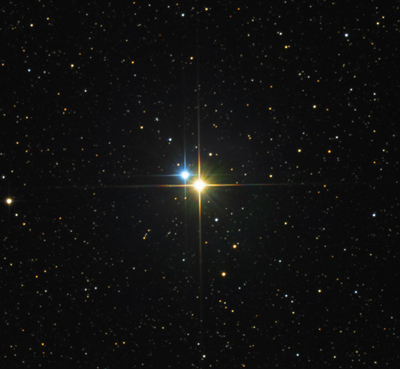 In my book, there isn't a double star out there that approaches Albireo, the foot of the Northern Cross (and head of the Swan). It's gold-cobalt combo, the ease of spotting it, the ease of splitting it- it's an amateur's dream and a real crowd-pleaser. Here's where to look: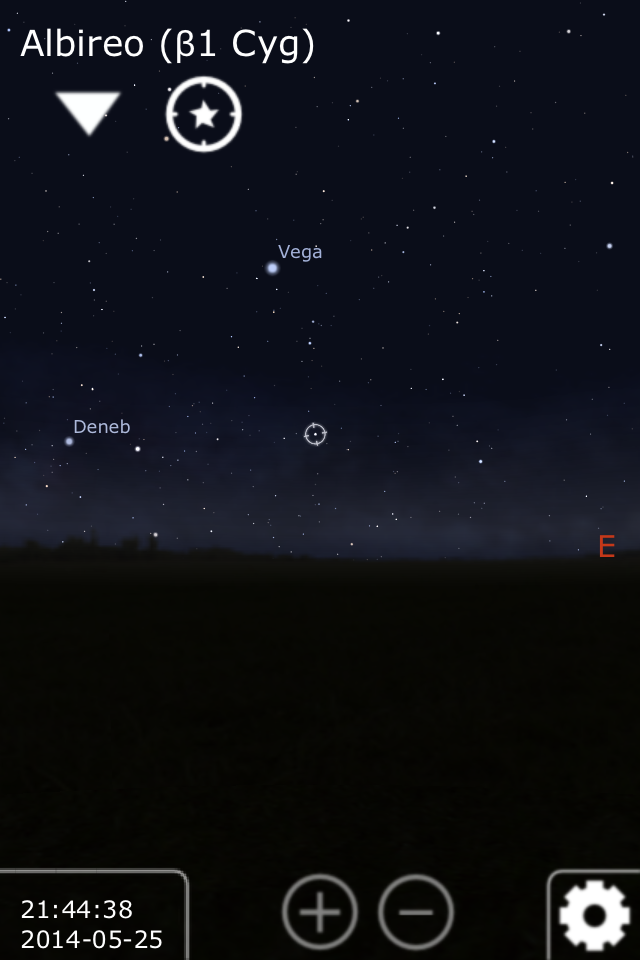 The False Comets of Scorpius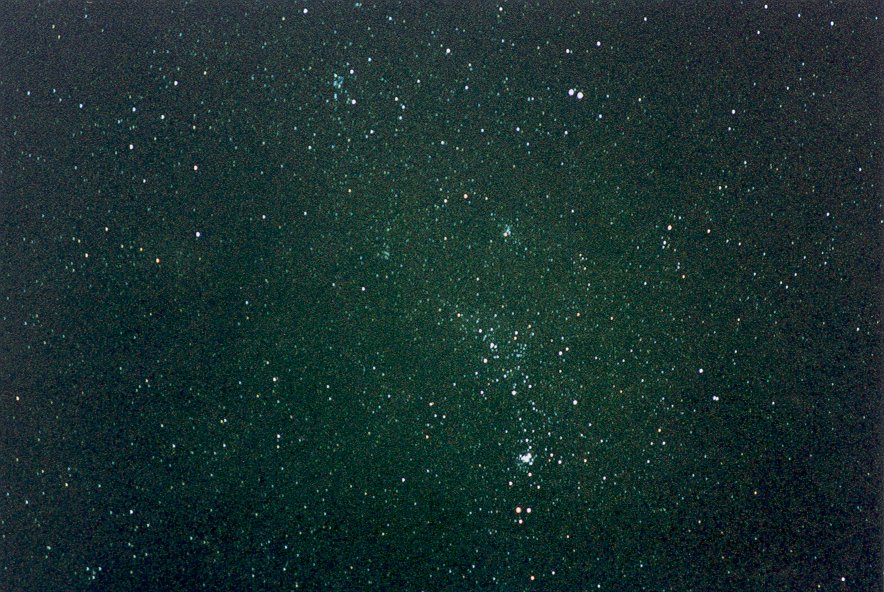 A beautiful asterism greats the eye low in the sky, emanating from Zeta Scorpius: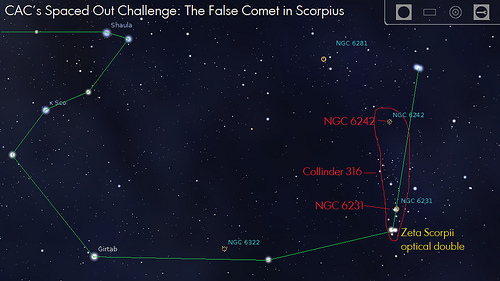 The illusion is shattered, but the view is still stunning, in a pair of binoculars: a series of clusters at varying distances "line up" to form the "tail" and "coma" of this imposter. The late Jack Horkheimer discussed two other "comet impostors" in Scorpius, these near the terrible tail of the Scorpion:
The Swan of Sagittarius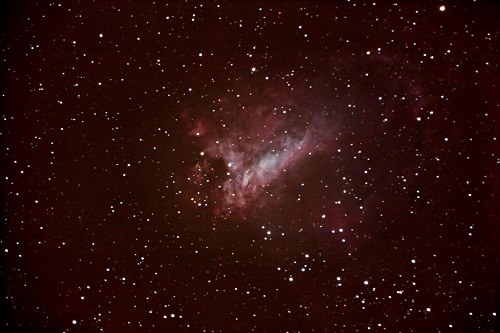 Passing through the thick Milky Way of Sagittarius, one encounters countless globulars, clusters, and nebulae, but one in my opinion really stands out. M17 goes by many names, but this one is the most appropriate. The image above, sans the color, is exactly how the Swan Nebula appears through a telescope. It will be a sharp patch of haze northwest of u Sagittarius: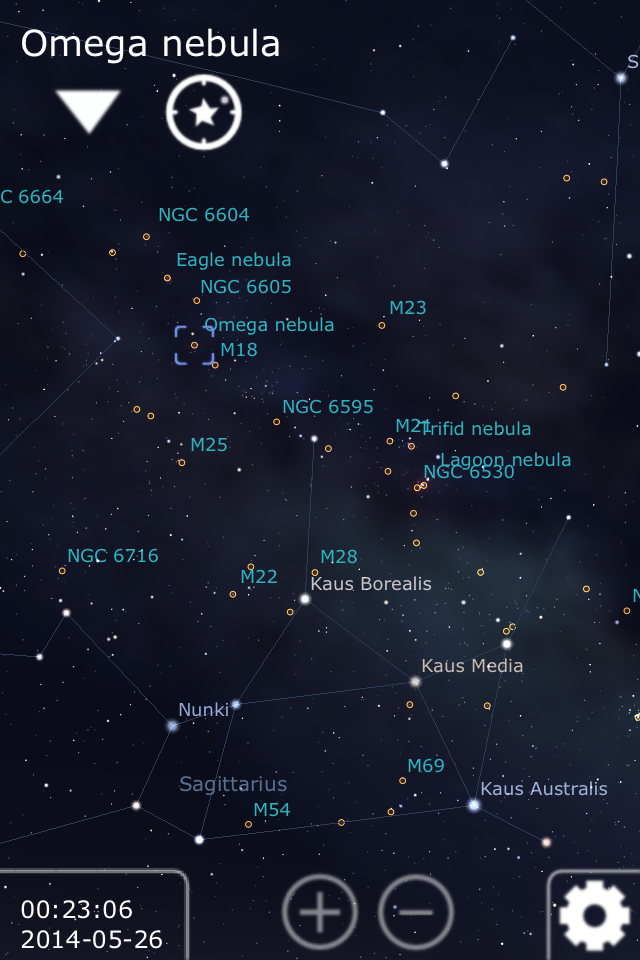 After gazing upon it, just move your telescope in any direction a few degrees, enjoying the wonders of Sagittarius, and when you do, consider this. Our sun came from a very similar nebulae, drifted out in a cluster, and now stands alone with eight worlds revolving about it. The telescope and binoculars are our best way to enjoy what we are: stars made conscious.
***
The full Beginner's Buyer's Guide, our Comet Guide (featuring additional grab-and-go telescopes), and any other edition you're looking for can be found in the master index of all Spaced-Out Challenge threads
here
, but of course you can always inquire about binoculars, telescopes, and all the rest in the comments.
As always, if you have astrophotography, product recommendations, or astronomy news you'd like to see on a future Spaced-Out Challenge, email me at theoneandonlyfinn (at) gmail.com, or tweet me
@conartcritic
.
If you have any more questions about your new optics, feel free to ask below.
Until next time, clear skies to you, and keep looking up!

posted by CAC at
08:19 PM
|
Access Comments