« Spaced-Out Challenge: Meteor Shower Friday Night!
|
Main
|
Top Headline Comments 5-19-14 »
May 18, 2014
Overnight Open Thread (5-18-2014)
"To the people of the world, everybody should know his status: it is either you are with us Mujahedeen or you are with the Christians. We know what is happening in this world, it is a Jihad war against Christians and Christianity. It is a war against western education, democracy and constitution. We have not started, next time we are going inside Abuja; we are going to refinery and town of Christians. Do you know me? I have no problem with Jonathan. This is what I know in Quran. This is a war against Christians and democracy and their constitution, Allah says we should finish them when we get them."

-- Boko Haram leader Abubakr Shekau
Nigerian Vigilantes Deal With Boko Haram in a Non-HashTag Way
Despite not being allowed to own guns villagers near the area where Boko Haram kidnapped 276 schoolgirls managed to gather together some weapons and launch a successful ambush against Boko Haram gunmen.
On Tuesday morning, after learning about an impending attack by militants, locals ambushed two trucks with a gunmen. At least 10 militants were detained, and scores were killed, the official said.

...Kalabalge trader Ajid Musa said that after residents organized the vigilante group, "it is impossible" for militants to successfully stage attacks there.

"That is why most attacks by the Boko Haram on our village continued (to) fail because they cannot come in here and start shooting and killing people," he said.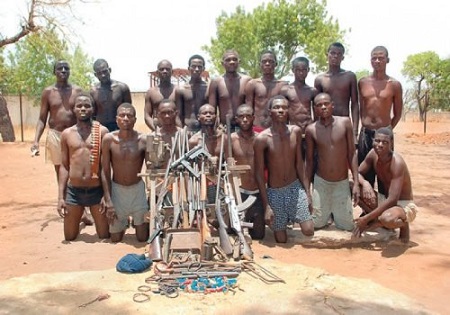 Who needs #HashTags or even words when you have a few men with guns and a willingness to act.
The VA and the Age of Corruption
My first experience with the VA was in 1970 with my pal Danny. You see Danny's dad was a WWII vet and he he was dying of, well all kinds of stuff, he was just worn out. But anyway Danny's mom was worn out too driving the 250 mile round trip to visit her terminal husband, so my friend asked me if I wanted to drive up with him one Saturday.

...Things kind of went sour though. This was a hospital like none I had ever seen, not that I had seen that many. The place was dark and foreboding, it smelled of disinfectant hiding some kind of bad medicinal/biological/fecal odor and the place was grungy. The staff all seemed to have attitudes ranging from "who give a shit" aloof to hostile and bossy. Nobody seemed to be doing anything.

Anyway, we walked down a big corridor past the six man rooms and there was shouting coming from one. There was some patient giving the business to presumably a doctor and a couple of nurses. As I recall they were trying to restrain the guy and get him back in bed. I was kind of embarrassed as again, this was outside anything I had ever experienced. Where I came from one did not cuss at a doctor, it would be like cussing a preacher, would not could not happen.

So we continue on and spent about an hour or so with Danny's pop and decided to go get him some magazines or something (he wasn't that talkative). We get in the elevator and guess who we see, the irate patient, AND he's still fuming. Although he never addressed us directly it turns out he was a F4 pilot shot to hell in the skies over North Vietnam and he's upset he's not getting the appropriate treatment he deserves, and Goddamnit he's going to call his Congressman etc. I learned a lot of new GI swear words that day but at the time my 16 year old brain could not fathom the idea that our government wouldn't take care of our combat casualties. Unfortunately I can now.
Name and shame them: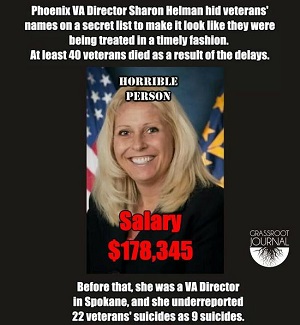 The White House Imprisons Another Reporter
And the reporter willingly goes along with it.
As President Obama golfed at the fancy Robert Trent Jones Golf Club in Gainesville, Va., an exclusive course that has hosted four President's cups, the reporter was put in a maintenance shed.

On the way to the shed, Houston Chronicle's Kevin Diaz first waited in the equipment shack cafeteria (whatever that means). Later, he was sent to a "maintenance shed" to wait out the President's golf game.


As he noted in his White House Pool Report, "POTUS motorcade departed at 4:45 from the gated, lakefront campus of Robert Trent Jones' signature golf course, which looked like a nice place to play golf, at least from the maintenance shed where pool spent the day."
Ed Driscoll points out that they don't really deserve the title 'reporter' anymore and should be called what they are.
Last week in response to pyromaniacal editor and fax machine aficionado Tina Brown's sniffy rant on how Matt Drudge birthed the modern media world,  Ann Althouse wrote,  "If Matt Drudge got out ahead of all that major media, it's because they did not do their job. Ironically, it was really they who were not journalists."

Glenn Reynolds likes to refer to the MSM as "Democratic operatives with bylines."  No wonder they willing put up with being humiliated on a regular basis by their party bosses.
The Great American Gun Manufacturer Consolidation/Migration of 2014
So Remington (and its owner the Freedom Group) are consolidating many of their acquisitions and moving all of their production to Remington's new gigantic Huntsville, AL facility. Affected are TAPCO, Para USA, AAC, DPMS, LAR Grizzly, Montana Rifles, Bushmaster, and all Remington 1911 and Marlin production. A bit of trivia: Remington is the oldest US manufacturer still making descendants of its original products.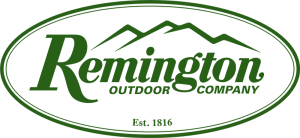 Today's Modern Europe
Police Can't Release Photo of Armed Robber or Call Him a Suspect Because That Would Violate His Human Rights
Barcelona to Ban Letting Dogs Off Leash or Keeping Cats Indoors More Than 3 Days
UK NHS Denies Operation to Girl with Cerebral Palsy, Gives Model a Breast Enlargement
It wasn't until years later that I found out that the Hanson brothers actually were real pro-Hockey players. In fact they played on the minor league team the movie was based on. And they're still quite active in and a fixture at minor league hockey games today.
Male Stank Ruining Biomedical Research?
"Scientists have found that mice feel 36% less pain when a male researcher is in the room, versus a female researcher. The rodents are also less stressed out. The effect appears to be due to scent molecules that male mammals (including humans, dogs, and cats) have been emitting for eons. The finding could help explain why some labs have trouble replicating the results of others, and it could cause a reevaluation of decades of animal experiments: everything from the effectiveness of experimental drugs to the ability of monkeys to do math. Male odor could even influence human clinical trials."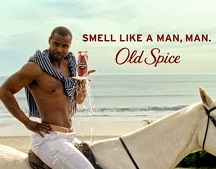 Weekly Commenter Standings
No commenter stats this week because the comments are still too broken. #TwoWeeks
The group. Yeah.
Where it's at - the Twitter
Tonight's post brought to you by genius: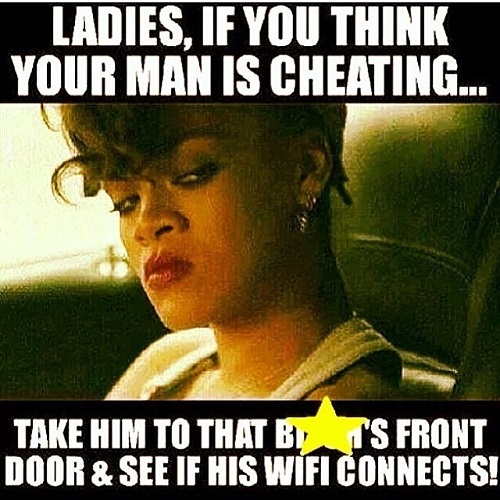 Notice: Posted by permission of AceCorp Ltd. Please fax overnight open thread tips to maetenloch at AOL. Otherwise send mail tips to Ace.

posted by Maetenloch at
10:13 PM
|
Access Comments