« VA Head Shinseki: I Accept Full Responsibility for the Horrors My Agency Inflicted on Veterans, and I'm "Mad as Hell," But Why No, I Won't Be Resigning
|
Main
|
Top Headline Comments 5-16-14 »
May 15, 2014
Overnight Open Thread (5-15-2014)
Since the blog is still kind of broken, you get what you get.
Former NYT Editor Seeks Tattoo Removal Expert
I have two then on my back that are the two institutions that I revere, that have shaped me. One is unsurprisingly the amazing 'T' in The New York Times newspaper.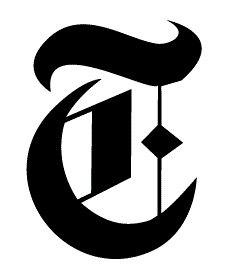 Bill Whittle on How Obama is Gaslighting You
"Psychologist Martha Stout states that sociopaths frequently use gaslighting tactics. Sociopaths consistently transgress social mores, break laws, and exploit others, but are also typically charming and convincing liars who consistently deny wrongdoing. Thus, some who have been victimized by sociopaths may doubt their perceptions.

"In the movie, Ingrid Bergman's character is saved when a sympathetic detective notices the gaslights are being dimmed as well. That's all it takes, you see: one other person to see and hear what you are being told you are crazy for claiming to see and hear. That's why - as in the movie - the victim (that would be us) has to be isolated from other people with different perspectives because all it takes is ONE independent verification of the gaslights dimming and the entire evil, larcenous, cruel, murderous scam falls away to dust.

"So here's your verification, so go forth and spread the word. You're not nuts.

"He's nuts."
If you "live within the truth", you cannot be gaslighted.
The Army's New Helmet Design Comes with Built-In A/C
It's starting to look like the soldiers of the future could almost fight in space. The Army's latest helmet concept, specifically designed for chemical-biological protection, includes a respirator that keeps the air clean and cool, like a mini air conditioner built right into the mask. It also looks very badass.

Well, to be more specific, it looks like a real-life Halo helmet (or a motorcycle helmet).

...The Army is still perfecting this design. They'd like to build a helmet with a responsive respirator that's only on when it needs to be on, and presumably, the helmet should also feature the same functionality we've seen in previous concepts. That means a heads-up display with live targeting, GPS battle mapping, and incoming video.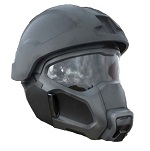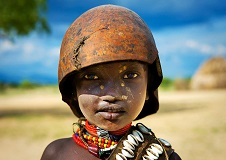 The Truth of Science with Your Own Eyes
I saw one huge, bright dot, with three other tiny pinpoints of light nearby, all lined up in a row (just like the image at the top of this story). Holy moses, I realized; that's no star. That's Jupiter! And those are the moons of Jupiter!

I'm a science journalist and a space buff, and I grew up oohing and aahing over the pictures of Jupiter sent back by various NASA space probes. But I'd never owned a telescope, and never done much stargazing other than looking up in the night unaided. In my 45 years I'd never directly observed Jupiter and its moons myself.

So I freaked out. In a good way! It was a curiously intense existential moment.
There are a good number of things that you can learn about and even be well versed in the theory behind them but until you personally see and experience them, they're simply not real. I would consider directly observing planets and moons, sending and receiving radio waves, and playing with a gyroscope among these.
Also My Personal Saturn
My up-close and personal relationship with Saturn is brand new. Sure, I'd seen the pictures and the "artist's conceptions" all my life. I'd read the stories, both science and fiction, and I believed. I believed in Saturn. I had faith.

I had faith that Saturn existed and that it had the rings that made it the single most miraculous object in the solar system, save Earth -- which may also be, except for our belief and faith in numbers, the single most miraculous place in the universe.

But my belief in Saturn and its rings was just that, "belief." After all, I had never actually seen Saturn -- only pictures and paintings. Saturn to me was only hearsay. That all changed a month ago thanks a friend with a passion for astronomy and actual possession of a serious telescope, coupled with a moonless night at the edge of the pacific here in Laguna Beach.

...I needed a planet, and for my sins, I got one.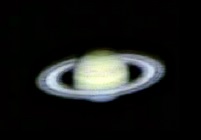 Yahoo group. That is all.
The group w bench - now with trigger alerts.
And my Twitter spew.
Tonight's post brought to you by the laws: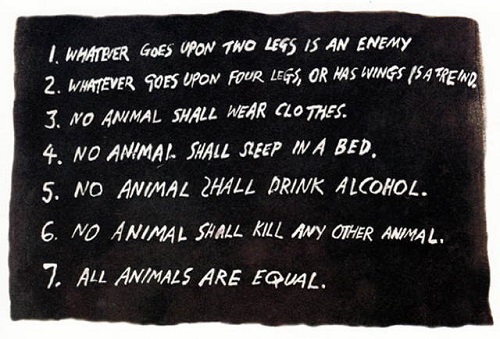 Notice: Posted by permission of AceCorp LLC. Please e-mail overnight open thread tips plus $1 for S&H to maetenloch at gmail. Otherwise send your scraps to BizarroAce. Do not taunt happy-fun ball.

posted by Maetenloch at
09:12 PM
|
Access Comments