« AOSHQDD: Nebraska Senate Republican Primary
|
Main
|
Top Headline Comments (5-14-2014) »
May 13, 2014
Overnight Open Thread (5-13-2014)
Is there already a term for when you slack off on your slackening? If not, how about 'Tuesday'.
MSNBC's Krystal Ball's High School Book Reports
Brave New World review, by Krystal Ball

Aldous Huxley's idealistic vision of the future is often misread by ideologues blinded to the truth. But his vision for the future-one in which everyone's mental and physical health is taken care of by the state, slutshaming has been eliminated, and the dead-white-male-dominated literary "canon" has been discarded-provides a path forward for those of us looking for true freedom: the freedom from want, from need, from fear. .

The Crucible review, by Krystal Ball

While some say that Arthur Miller's renowned play is a condemnation of McCarthyism, I think there's a deeper truth here. Indeed, the villains and heroes are reversed. Sometimes the community needs to be protected from heretics, from those who would, say, try to convince us that climate change is not the greatest threat facing humanity or that the need to check one's privilege has abated. Some thought policing is good for the polity. Speaking of "thought policing," I noticed some interesting parallels with George Orwell's famous utopian novel 1984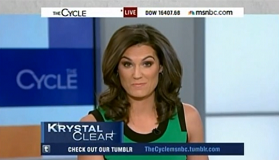 Alec Baldwin and the New Civility
Heh.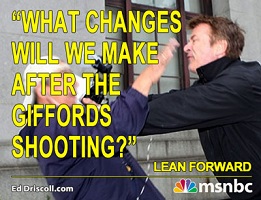 The Aarne-Thompson Classification System
Okay I had no idea there was a systematic catalog of plot patterns in folk tales. So if you were looking for ideas to base a (fantasy) story on, you could do a lot worse than grab a couple of these and mix them together. Examples include the Seven Sleepers, the Three Languages and the Giant Without His Heart.
Israeli "Apartheid"? Blame the Geneva Convention
John Kerry's infamous apartheid comment continues to make waves in Israel, eliciting pushback from some surprising places-like yesterday's Haaretz column by Zvi Bar'el. Bar'el, whom nobody could accuse of being an Israel apologist (his column asserts Israeli control over the West Bank is even worse than the apartheid), points out that under apartheid, the legal regime discriminates between citizens of the same country. That's fundamentally different from an occupation, under which the legal regime discriminates between the occupying power's citizens and the occupied noncitizens.

...But Bar'el neglects to mention one important point: The legal distinction all occupations make between citizens and noncitizens isn't just a whim of "racist" occupiers; it's mandated by the Fourth Geneva Convention.

This convention largely bars occupiers from applying their own laws to the occupied population, requiring them instead to maintain the preexisting legal system except where alterations are necessary to ensure the occupier's security.
And Why There's No peace in the Middle East - Video Version:
Insult, Injury, and the Washington Post Outlook Section
Or how WaPo editors mucked with Ramesh Ponnuru's editorial to make it less accurate, ignored his complaints, and then published letters to the editor pointing out his 'error'.
Advantage: AR-15
1914 or 2014: Rifles Stolen in Chicago Train Heist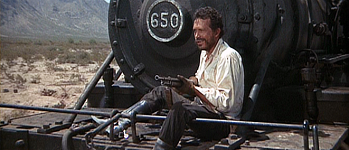 Russia: All Your Space Stations Are Belong to Us
Also no more ground GPS stations in Russia for you. Sure sucks when you no longer have a manned space program.
Still Paying For the Civil War
Supporting veterans and their families can be a 150+ year commitment.
Each month, Irene Triplett collects $73.13 from the Department of Veterans Affairs, a pension payment for her father's military service-in the Civil War.

More than 3 million men fought and 530,000 men died in the conflict between North and South. Pvt. Mose Triplett joined the rebels, deserted on the road to Gettysburg, defected to the Union and married so late in life to a woman so young that their daughter Irene is today 84 years old-and the last child of any Civil War veteran still on the VA benefits rolls.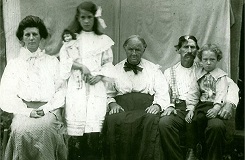 Apparently this was a catalog of products you could send to your relatives trapped in the DDR. Which accounts for all the candy and booze and naked family saunas.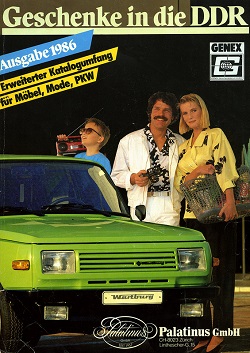 The AoSHQ group. Yeah.
Teh Tweet!
Tonight's post brought to you by the last 3 Confederate veterans, 1951: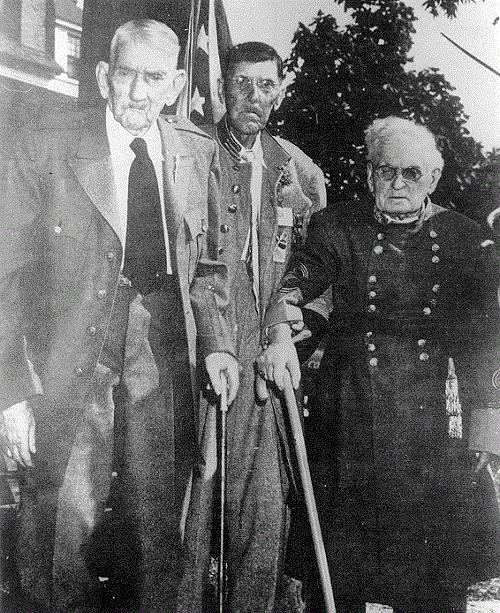 Notice: Posted by permission of AceCorp LLC. Please e-mail overnight open thread tips to maetenloch at gmail. Otherwise send tips to Ace.

posted by Maetenloch at
10:04 PM
|
Access Comments