« Mark Steyn: The Long, Slow, Unremarked-Upon Death of Free Speech
|
Main
|
Top Headline Comments (4-18-2014) »
April 17, 2014
Overnight Open Thread (4-17-2014)– Not Sure Edition
10 Things 'Idiocracy' Predicted Would Happen, and Sadly Already Have
Garbage Avalanches

In the film, it is the "Great Garbage Avalanche of 2505" that frees our protagonists from their cryogenic sleep. This prediction that trash will eventually pile up to unmanageable amounts has started to come true in many parts of the world. Particularly, Guatemala is known for their regular landfill landslides, especially during rainy seasons. Sadly, this is the cause of many deaths per year there to those who make their living as trash miners.
Ads EVERYWHERE

This one was a fairly obvious dig on society as it already was when the movie came out, but it's gotten way worse since. You virtually can't go anywhere without being bombarded by advertisements, and it's only going to continue to get worse and more prevalent as technology advances. Think about it, when was the last time you watched a YouTube video, surfed the Internet in general, or even watched television for more than five minutes without some product being pushed in your face? Heck, even phone apps are loaded with them if you aren't specifically paying them not to.
Plus you have the ubiquitous cursing and general talking like a tard.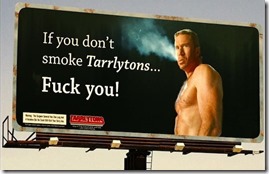 But the absolute proof that we're now in the late pre-Idiocracy era is the fact that this aired on America's Got Talent:
Ow My Balls Society!
Why is Rick Perry Now Under Criminal Investigation?
Short answer: Politics. And opposing DWIs.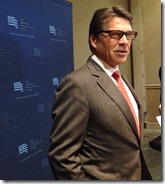 Can You Buy a License To Speed In California?
Yes. Yes you can via the 11-99 Foundation.
Alex Mayyasi reports that in the parking lots of Silicon Valley's venture capital firms, expensive cars gleam in the California sun and a closer look reveals that the cars share a mysterious detail: they nearly all have a custom license plate frame that reads, 'Member. 11-99 Foundation.' Are the Bay Area's wealthy all part of some sort of illuminati group that identifies each other by license plate instead of secret handshakes? The answer is the state highway patrol - the men and women that most people interact with only when getting ticketed for speeding. A number of the frames read 'CHP 11-99 Foundation,' which is the full name of a charitable organization that supports California Highway Patrol officers and their families in times of crisis. Donors receive one license plate as part of a $2,500 'Classic' level donation, or two as part of a bronze, silver, or gold level donation of $5,000, $10,000, or $25,000. Rumor has it, according to Mayyasi, that the license plate frames come with a lucrative return on investment. As one member of a Mercedes-Benz owners community wrote online back in 2002: 'I have the ultimate speeding ticket solution. I paid $1800 for a lifetime membership into the 11-99 foundation. My only goal was to get the infamous 'get out of jail' free license plate frame.'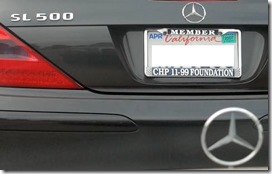 When you really have to pee at Columbia University, there is one question that must be answered before you can go: What is my gender today?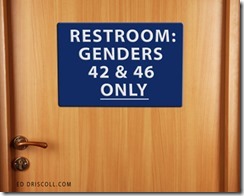 Just because you have health insurance through ObamaCare does not mean you get to see a doctor.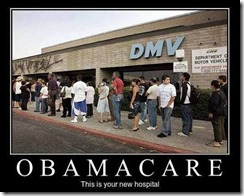 Mr. Watermelon - Meet Mr. Sten
And prepare to die.
Well I guess you take what you can get when it comes to national fame.
'Repeated Requests for Phillips to Stop Masturbating and Ejaculating on Her'
Well I think for most people a single request is more than enough. When you're going on year three of making requests, well...
The less Americans know about Ukraine's location, the more they want the U.S. to intervene
And since we seem to be entering the age of quick territorial snatch-and-grabs from your neighbors, beware the Senkaku temptation:
If Chinese troops were to seize the Senkakus, might they also wrest the nearby Ryukyu Islands from Japan? It's not so far-fetched: Japanese strategists fret about how to forestall a doomsday scenario in the Ryukyus, the southwestern island chain that arcs from Japan's home islands southwest toward Taiwan.

Americans should worry as well. The southern tip of the Ryukyu Islands sits only about 80 miles east of the Senkakus. Unlike the uninhabited Senkakus, the Ryukyus host not only roughly 1.5 million Japanese residents, but also the U.S. Marine and Air Force bases that anchor the U.S. presence in the East China Sea. Occupying the Ryukyus would fracture the U.S. strategic position in East Asia - separating U.S. forces based in Japan (to the north) from those at Bahrain, the other permanent U.S. hub in Asia, far to the west. At a bare minimum, U.S. ships and aircraft would have to detour around Chinese-held islands, waters, and skies - incurring the additional time and costs longer voyages entail.
It's got the smell you crave.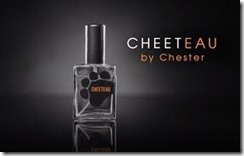 Yahoo group. That is all.
The group thingy. And the middle class, brought to you by Carl's Jr.
Plus my Twatter spew.
Tonight's post brought to you by fair warning and full disclosure: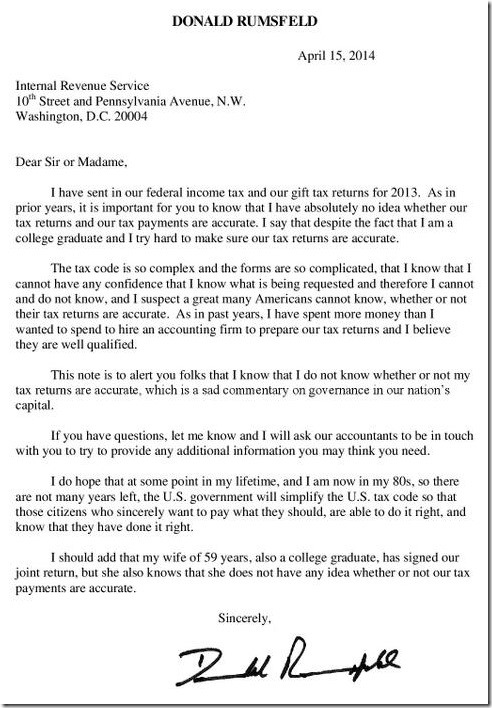 Notice: Posted by permission of AceCorp LLC and the CT Overlords. Please e-mail overnight open thread tips plus $1 for S&H to maetenloch at gmail. Otherwise send your scraps to BizarroAce. Do not taunt happy-fun ball.

posted by Maetenloch at
10:44 PM
|
Access Comments