« Is This Republic On Such Unsound Footing That It Must Respond to Civil Disobedience As If It Is Girding for War?
|
Main
|
Top Headline Comments (4-16-2014) »
April 15, 2014
Overnight Open Thread (4-15-2014)
Dr Ray Stantz: You know, it just occurred to me that we really haven't had a successful test of this equipment.
Dr. Egon Spengler: I blame myself.
Dr. Peter Venkman: So do I.
Dr Ray Stantz: Well, no sense in worrying about it now.
Dr. Peter Venkman: Why worry? Each one of us is carrying an unlicensed nuclear accelerator on his back.
Does anybody actually live and have breakfast like this?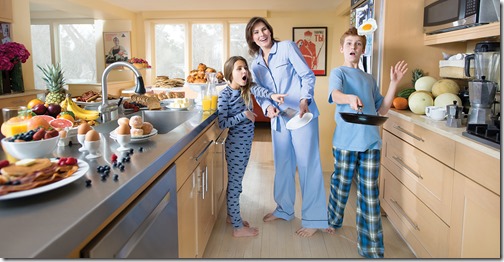 I imagine this is exactly how the Известия Sunday Supplement would have covered up-and-coming members of the nomenklatura. Well assuming they could obtain fresh eggs, realistic-looking pineapples and fruit, matching pajamas, use of a show dacha, as well as afford the necessary color offset printing and photo retouching.
But amid the decadent breakfast Carney and Shipman demonstrate that from their artwork to their clothing that they still haven't forgotten their proletarian and revolutionary roots:
Jay Suit, $895, glen plaid dress shirt, $195, foulard print tie, $135, and polka-dot pocket square, $55, all at Hugo Boss (Tysons Galleria). Claire Cotton jacquard shift dress, $299 at Karen Millen (Tysons Galleria); knotted rope crystal necklace, $98 at Ann Taylor (multiple area locations); and jeweled bracelet by Loren Hope, similar styles at Bishop Boutique (Alexandria).
But if you read the article, amongst the fawning it actually ends up undercutting the Administration and Democrat's claims of widespread pay discrimination against women.
And yet Carney's own experience illustrates how silly the Democrats' claims are. Shipman has worked part-time for the last five years to spend more time with her young children. Carney, meanwhile, leaves for the White House at 7:25 a.m. and tries to get home by 8:00 in the evening. As in most families, it is his wife who takes time out from her career to focus on children, and who devotes more time to her family: "Flexibility, she says, is what most working mothers really want."

Exactly. That is the same choice that most families make-not all, but most. It largely explains why, on the average, men earn more than women. Carney no doubt understands this perfectly well, but this is one of many instances where he has to pretend that the Democrats' politically-inspired claims make sense, even though they are contrary to his own (and everyone else's) experience.
Because party truth trumps reality.
A Lot of Democrats Think Their Taxes Are Too Low
Yet they never opt to voluntarily pay more when given the chance. Because they want you to suffer as well. This is a classic area where Democrats are out of step with the rest of America.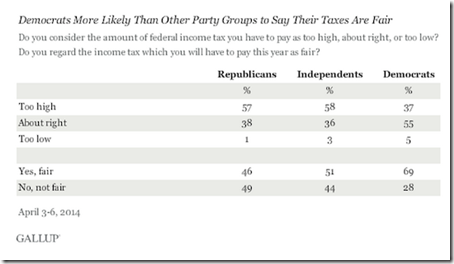 Do You Have Gun Rights in Puerto Rico?
Kind of but not really. Just like PR is kind of but not really part of the US.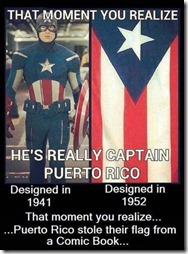 Three Words: Stealth. Dirt. Bike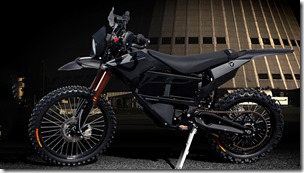 Alcohol, Rape, and Inverse Sharia on College Campuses
Universities considered dangerous for men.
More BS Viral Stories That Fooled Your Friends Part XX
Such as no more Obama selfies.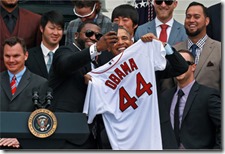 Also why you shouldn't try to hack Israeli facilities unless you're really, really, totally sure of your l33t hacking skillz.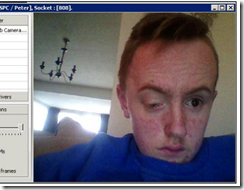 Sadly founding member and rhythm guitarist Malcolm Young had a stroke and may never fully recover his guitar playing skills. So the band is calling it quits. For now. (thanks to Dave in Texas)
"I'm sick and tired of people saying that we put out 11 albums that sound exactly the same. In fact, we've put out 12 albums that sound exactly the same"

  -- Angus Young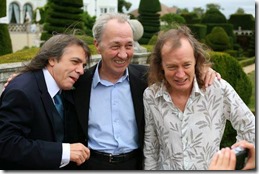 The AoSHQ group. Yeah.
Teh Tweet!
Tonight's post brought to you by how deep MH 370 may be:

Notice: Posted by permission of AceCorp LLC. Please e-mail overnight open thread tips to maetenloch at gmail. Otherwise send tips to Ace.

posted by Maetenloch at
09:34 PM
|
Access Comments