« Before There Was Twerking - [Niedermeyer's Dead Horse]
|
Main
|
Sunday Morning Open Thread »
April 12, 2014
Overnight Open Thread (12 Apr 2014)
So where are the best and worst places to survive zombie aka progressive apocalypse?

1. Texas with a survivability score of 67

With a low population density and more federally licensed firearms dealers, hospitals and Walmarts than any other state, Texas is an easy choice for best place to survive the zombie apocalypse. It also has more military bases than all but a handful of states, which will come in handy to protect your desert camp from zombie invasion, or, in the event that Fort Hood is lost, as a place to salvage supplies. If you're really worried about the ZA, a scouting trip to Texas could be a good idea.
And the worst state is:
50. Rhode Island with a survivability score of 14.75

And here it is, Rhode Island is hands down the worst place to survive the zombie apocalypse. Its population density is high, there are no mountains or guns, and, really, not much of anything else that would be useful either. So here's some advice to Rhode Islanders, when the mysterious bitings/illnesses start, head south.
Swatting Flies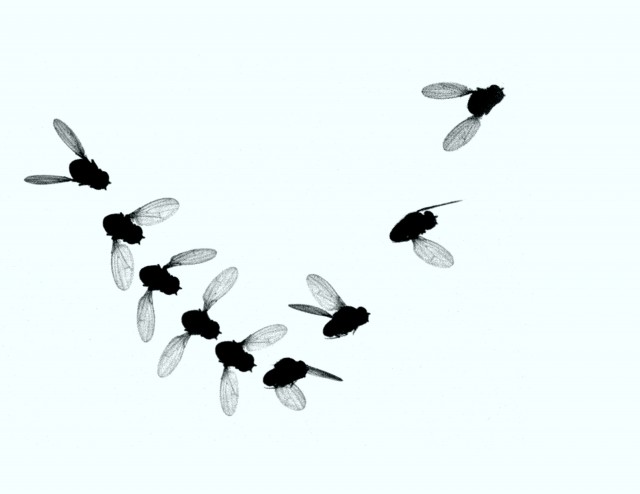 Fruit flies show why swatting at flies is often fruitless. You need to be at least a Level IV Ninja with +20 chop sticks to catch a fly man.
Higher Education
How do you miss the answer when every letter has already been filled in? Oh my.

Different War Game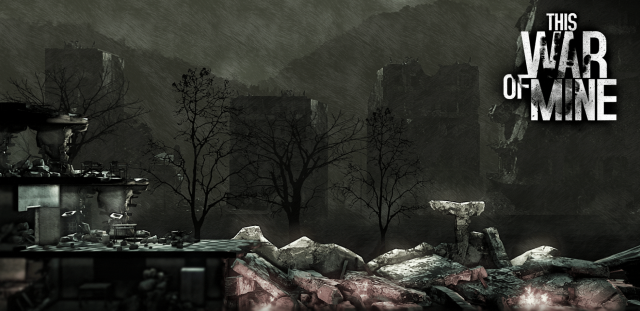 This could be interesting. Typically in a war game, you play the hero, a soldier, an airman, etc that brings the fight to the bad guys. In the game This War Of Mine, you are instead playing the role of a survivor in war torn city. This War Of Mine turns war survivors' tales into game design.
Earthquake Shield
Seriously? A step towards a seismic cloak.

A large-scale experiment shows that a periodic array of boreholes embedded in the soil can deflect the energy of an incoming seismic wave.
Cheesy Horror Flick
Tired of Sharknado? How about giving Poseidon Rex a try.

Or you could check out the web series based on the comic book Enormous.
Well Duh!
I hope Gates is wrong but he's likely right. US response to Russia's use of force 'likely to lead to more conflict'. It does not help that the so-called Pacific pivot has been largely a nothing burger.

What Putin has done basically is to give the go-ahead to the Chinese and say, well, just take them by force if you think they belong to you. And I think that's a very bad message as well and is likely to lead to future crises and potentially armed conflict ...

One of the reasons that I think we should have reacted more strongly [after Russia took over Crimea] is because once you let those principles go by the wayside, you're probably in for more crises and conflict.
Cat Video
Tonight's ONT brought to you by:
h/t
Bonus Kateurday sponsor via kbdabear.
Notice: Posted by permission of AceCorp LLC. Please e-mail overnight open thread tips to maet or CDR M. Otherwise send tips to Ace.

posted by CDR M at
10:01 PM
|
Access Comments