« Bill Maher Tricks Guests With a "Racist" Paul Ryan Quote That's Actually a Michelle Obama Quote
|
Main
|
Top Headline Comments 3-31-14 »
March 30, 2014
Overnight Open Thread (3-30-2014)
If you can keep your head when all about you are losing theirs...
And do what needs to be done when it's time for it.
On July 18, 1965 then CDR Denton was shot down over North Vietnam where he would be a POW for the next seven and half years. After extended torture and solitary confinement the North Vietnamese thought he was sufficiently softened up to be used in propaganda videos. They were wrong.
Denton's name first came to the attention of the American public in 1966, during a television interview arranged by the North Vietnamese in Hanoi. Prior to the interview, torture and threats of more torture were applied to intimidate him to "respond properly and politely." His captors thought he was softened up sufficiently to give the North Vietnamese their propaganda line

...During the interview, after the Japanese interviewer's recitation of alleged U.S. "war atrocities," Denton was asked about his support of U.S. policy concerning the war. He replied: "I don't know what is happening now in Vietnam, because the only news sources I have are North Vietnamese, but whatever the position of my government is, I believe in it, I support it, and I will support it as long as I live." The audience was aghast at his unexpected answer and the room went dead silent.
Throughout the interview, while responding to questions and feigning sensitivity to harsh lighting, Denton blinked his eyes in Morse Code, repeatedly spelling out a covert message: T-O-R-T-U-R-E. The interview, which the Japanese journalist clandestinely took from Hanoi to Tokyo and sold to ABC was broadcast on American television on May 17, 1966[. It] was the first confirmation that American POWs in Vietnam were being tortured.
You can watch his message in this video. The Morse code for 'torture' is -  ---  .-.  -  ..-  .-.  .
Gawker's Adam Weinstein Wants to Put You in Jail for Being a Climate Change 'Denier'
Those denialists should face jail. They should face fines. They should face lawsuits from the classes of people whose lives and livelihoods are most threatened by denialist tactics.

...I'm talking about Rush and his multi-million-dollar ilk in the disinformation business. I'm talking about Americans for Prosperity and the businesses and billionaires who back its obfuscatory propaganda. I'm talking about public persons and organizations and corporations for whom denying a fundamental scientific fact is profitable, who encourage the acceleration of an anti-environment course of unregulated consumption and production that, frankly, will screw my son and your children and whatever progeny they manage to have.

Those malcontents must be punished and stopped
I wonder if these climate gulags will be heated with Green-based energy sources.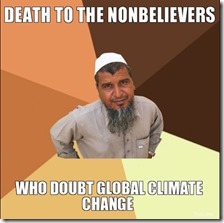 Russia Supposedly Eyeing Finland Once Again
Well good luck with that. As the USSR learned during the Winter War the Finns are not to be trifled with. Simo Häyhä may have died in 2002 but the spirit of sisu lives on. The fact that Finnish is one of the few non-Indo-European languages left in Europe is telling. (Hint: it's not due to geography).
One of Russian President Vladimir Putin's closest ex-advisers has claimed that the ex-KGB agent ultimately wants to reclaim Finland for Russia.

Andrej Illiaronov, Putin's economic adviser between 2000 and 2005 and now senior member of the Cato Institute think tank, said that "parts of Georgia, Ukraine, Belarus, the Baltic States and Finland are states where Putin claims to have ownership."
Of course there's a big difference between wanting something and being able to take it.
Argentina Is Joined In The Supreme Court By The Coalition Of Weasels
As they try to weasel out of their debts yet again.
Never mentioned is that the 'crisis' in Argentina actually consists of nothing more than that the politicians would rather spend money on various forms of vote buying than on paying their debts. They don't have to pay for any wars. (The Falklands war was way back in 1982.) They haven't had any natural disasters to speak of. Whatever crisis they have is completely of their own making, born of incompetent economic policy and waste
Argentina should be a wealthy nation yet they've continually lurched from bankruptcy to bankruptcy. The fault is strictly their own.
Why Were the Lights on at the Earth Hour Concert?
Or is it just another excuse for a self-congratulatory party.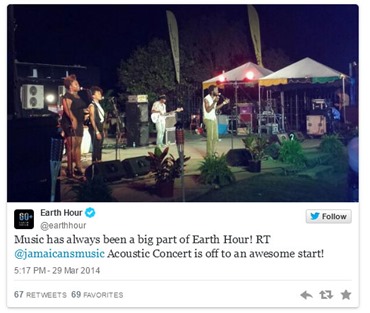 Well based on the lady Danes I've met, I'm totally willing to help them out in their time of baby need.
The Dune in Your Head vs the One that Almost Got Made
Which could have have been awesome even given the special effects technology of the time.
Finally, the story of the greatest science fiction epic never made has finally been told. Jodorowsky's Dune is a new documentary about that beautiful, crazy-ambitious, disaster of an adaptation.

"They did everything right, really. Maybe a little too, right, you know?" said director Frank Pavich, when I reached him earlier this week via telephone from New York City.

"They" were Chilean cult filmmaker Jodorowsky, the self-taught visionary behind El Topo (1970) and The Holy Mountain (1973), and his French producer Michel Seydoux. This was 1975, and Jodorowsky had assembled a dream team of actors and artists to bring alive Herbert's tale of a feudal-like interstellar culture driven by the market for a valuable substance caled the "spice." David Carradine was to play Duke Leto, Jodorowsky's 12 year old son Brontis was cast as Paul Atreides, Udo Kier (Andy Warhol's favorite actor) would be Piter De Vries, and Orson Welles was slated to play Baron Harkonnen. (Apparently, Welles was lured by promises of on-set French bistro food.)

...Even Mick Jagger and Salvador Dali had agreed to be in the movie.
And then add in H.R. Giger, Dan O'Bannon, and soundtrack contributions from Pink Floyd.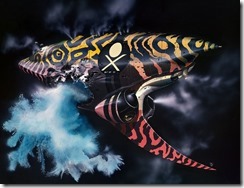 Swedish Man Buys Army Tank 'on Impulse'
Well I would have too if I found one in the same condition for just $11,700. Of course then the hard part would be explaining to the wife that the driveway now belongs to the APC so she'll have to park on the street.
Jimmy Johansson, a 23-year-old from Borlänge in central Sweden, can now add tank to his list of possessions. But the 76,000 kronor ($11,700) purchase wasn't something he planned.

"It was just an impulse buy from beginning... I went to look at a motor and my eyes were drawn to this instead," he told The Local.

The PBV 401, a Soviet-built fully amphibious tank that weighs around 12 tonnes and travels at a top speed of 80 kilometres per hour, is parked out the front of his grandfather's house while Johansson decides what to do with it.
And the best part of the story:
The purchase was encouraged by Johansson's mother.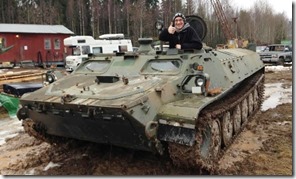 Weekly Commenter Standings
Top 10 commenters:
1 [510 comments] 'ManWithNoParty' [71.59 posts/day]
2 [490 comments] 'Mike Hammer'
3 [407 comments] 'Insomniac'
4 [399 comments] 'BCochran1981 - Credible Hulk'
5 [377 comments] 'EC'
6 [370 comments] 'RWC '
7 [311 comments] 'MWR, Proud Tea(rrorist) Party Bossy Assault Hobbit '
8 [309 comments] 'Lincolntf'
9 [297 comments] 'Niedermeyer's Dead Horse'
10 [297 comments] 'Vic'
Top 10 sockpuppeteers:
1 [124 names] 'Adam' [17.41 unique names/day]
2 [79 names] 'The Political Hat'
3 [78 names] 'phreshone'
4 [77 names] 'Islamic Rage Boy'
5 [50 names] 'Insomniac'
6 [47 names] 'Mike Hammer'
7 [46 names] 'Trust a J-School sumo cum loud'
8 [44 names] 'Harrison Bergeron'
9 [40 names] 'Cicero (@cicero)'
10 [39 names] 'Ricardo Kill'
The group. Yeah.
Where it's at - the Twitter
Tonight's post brought to you by Coffee or Tea?: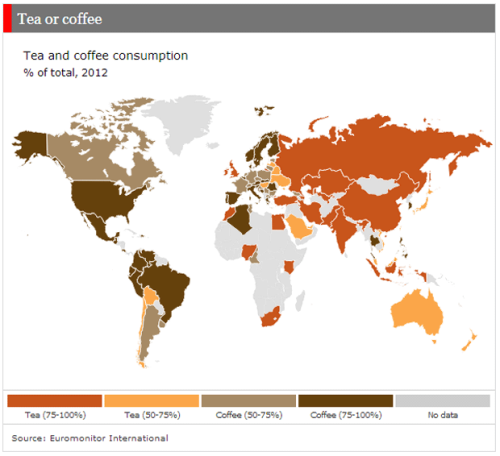 Notice: Posted by permission of AceCorp LLC. Please e-mail overnight open thread tips to maetenloch at gmail. Otherwise send tips to Ace.

posted by Maetenloch at
10:31 PM
|
Access Comments