« #WarOnWomen Strikes Again! - [Niedermeyer's Dead Horse]
|
Main
|
Saturday Gardening Thread: Weird Edition [WeirdY-Not and WeirdDave] »
March 22, 2014
New Series: The Home Improvement/DIY Thread - [Niedermeyer's Dead Horse and Countrysquire]
Coming up with fresh ideas for a weekly car thread can be a challenge, so we are taking this opportunity to mix it up a bit. The plan is to rotate out the Car and HI/DIY threads every other week.
We hope it meets with your approval.
For our first edition of the Home Improvement/DIY thread, let's start off with the basics, and with a bit of Spring cleaning:

When looking for a Spring cleaning checklist I came across several which suggested you set aside a full week for cleaning, to which, naturally, my reaction was to recoil in horror. If you have kept your home even moderately clean throughout the Winter months, and unless you are scrubbing soot off the walls, it should take considerably less time to accomplish a fresh, clean sweep throughout the house. I much prefer this approach:

The Winter months are hard on a house so you might want to perform a bit of Spring maintenance as well. This article is a good place to start:

Tools. Everybody loves tools. And, whether a renter or a homeowner, everyone should own at least a basic set of tools. This slide show lists the tools you should own, starting with the most basic, all the way through to the advanced DIY'er. I'm proud to say that I own most on this list. You may have a few other suggestions as well.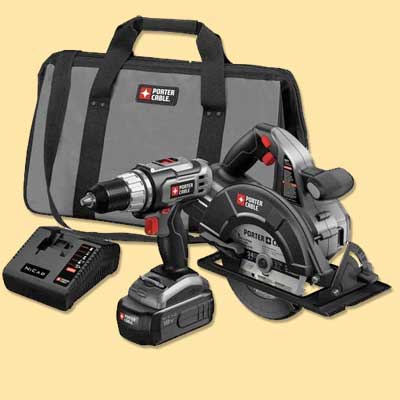 For the inaugural HI/DIY video, we'll start off with something simple. I like this video because it's just a guy, doing a job, and making it look as simple as pie:

And, if you enjoy watching HGTV or other home improvement shows, I suggest you check out this show as well. Host, Robert Matthew Van Winkle, may be more familiar to you under his stage name, Vanilla Ice. And, contrary to what we may have thought of him in the 80's, it seems he is quite bright and hard-working and, his shows are a lot of fun.

For the Moronettes, c'mon, is there any other choice for this week's photo?

And, for the Morons, well, I think the choice is obvious:

Please feel free to send any complaints or commendations to us at Twitter: Nied's Dead Horse and Countrysquire.

posted by Open Blogger at
04:03 PM
|
Access Comments