« A Plethora of Basset Hounds Open Thread
|
Main
|
Top Headline Comments 3-21-14 »
March 20, 2014
Overnight Open Thread - (3-20-2014)
While the search for MH370 continues in the Southern Indian Ocean, it's a reminder that this area of Earth is quite remote from...well anywhere. It's far from any major populated areas, doesn't get much shipping traffic and has deep waters. Which makes it perfect for doing things that you'd rather not have anyone find out about.
This could be disposing of a passenger jet or say testing something out that you'd like to keep hush-hush. Like say a nuclear test.
The Vela Incident - sometimes referred to as the South Atlantic Flash - was an unidentified "double flash" of light detected by an American Vela Hotel satellite on September 22, 1979, near the Prince Edward Islands off Antarctica, which many believe was of nuclear origin. The most widespread theory among those who believe the flash was of nuclear origin is that it resulted from a joint South African and Israeli nuclear test. The topic remains highly disputed today.

...The "double flash" was detected on September 22, 1979, at 00:53 GMT, by the American Vela satellite 6911, which carried various sensors designed specifically to detect nuclear explosions that contravened the Partial Nuclear Test Ban Treaty.

The satellite reported the characteristic double flash of a small atmospheric nuclear explosion of two to three kilotons, in the Indian Ocean between The Crozet Islands (a very small, sparsely inhabited French possession) and the Prince Edward Islands which belong to South Africa at 47°S 40°E. The previous 41 double flashes the Vela satellites detected were all subsequently confirmed to be nuclear explosions.[7]
Despite the official US declaration that the satellite's detection was inconclusive, it's widely believed that the flash was in fact a joint Israeli-South African nuclear test that was stronger than expected and produced a detectable flash.
Author Richard Rhodes also concludes the incident was an Israeli nuclear test, conducted in cooperation with South Africa, and that the United States administration deliberately obscured this fact in order to avoid complicating relations with South Africa.[2] Likewise, Leonard Weiss offers a number of arguments to support the test being Israeli, and claims that successive US administrations continue to cover up the test to divert unwanted attention that may portray its foreign policy in a bad light.[3] In the 2008 book The Nuclear Express: A Political History of the Bomb and its Proliferation Thomas C. Reed and Danny B. Stillman stated their opinion that the "double flash" was the result of a joint South African-Israeli nuclear bomb test.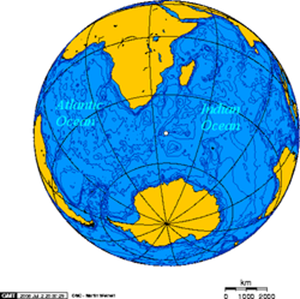 If you enjoyed paying more to cover other people while getting less for your own health insurance, just wait - the same idea is coming to mortgages. Basically everyone will be required to pay mortgage insurance on their mortgage to cover the defaults of the sketchier, unqualified borrowers.
According to Robert Romano, the senior editor of Americans for Limited Government, lawmakers want to "create a new government entity" (yay!) to supervise the forced creation of a mortgage insurance fund that would supposedly replace the need for government bailouts (but keep reading, because it won't). The mandatory insurance fund rises to 2.5 percent of outstanding loans after 10 years. As Romano notes, it will be borrowers who will ultimately have to pay this additional cost - and since those who put less than 20 percent down already pay mortgage insurance, the additional cost will inevitably fall on people who do put 20 percent down.

If insurers were to choose to create a risk pool, that would be one thing. But the reason this is going to be mandated is because the government still wants lenders to make mortgages available to sketchier applicants.

So, to sum it up: people who can't really afford the mortgages will be subsidized by forcing people who can afford them to pay more.

Ninth Circuit Makes Hawaii a Shall-Issue State
The Ninth Circuit overturned a district court ruling against Christopher baker who had asked for an injunction against various Hawaii state agencies that had denied him a concealed carry license.
In light of our holding in Peruta, the district court made an error of law when it concluded that the Hawaii statues did not implicate protected Second Amendment activity. Accordingly, we vacate the district court's decision denying Baker's motion for a preliminary injunction and remand for further proceedings consistent with Peruta.
The Four Rules of Selfie Safety
1. Treat Every Camera Phone As If It Were On 'Photo' Mode.
2. Never Take A Picture Of Anything You Don't Want The World To See.
3. Do Not Press 'Share' Until You Are Ready To Be Embarrassed.
4. Be Aware Of Who You Share Your Picture With, And That *They* Might Share It With Others.
Luckily for us 21 year-old bank robber Jules Bahler didn't follow these rules.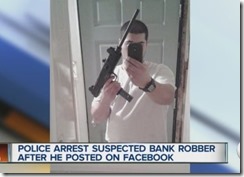 France's Anti-Semitism Problem is Bigger Than One Comic
But the problem here goes deeper than the way the measures employed by government authorities and Jewish groups to punish Dieudonné have predictably boomeranged on them and turned him into a counter-cultural hero. This depressing spectacle can be represented as something new in which social media and the Internet have provided a forum for disgruntled people looking for a spokesman for their desire to use the Jews as a convenient scapegoat for their troubles. But Dieudonné is merely the latest outbreak of the same old European sickness that produced the very Holocaust that the comedian has tried to deny.

...Rather than focus all their energy on one rogue entertainer, Europeans who care about stamping out hate need to ask whether his ability to tap into old hatreds says something about other aspects of their society. Anti-Semitism isn't merely the product of the banlieues - working class suburbs - where immigrant families live but a factor that has played a role in politics and culture for centuries. What they need are not more laws restricting anti-Semitic speech but a nationwide soul-searching about the way Jew-hatred has been enabled by a broader group than those laughing at Dieudonné's jokes.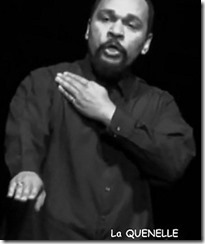 The mattress business is pretty much all a marketing scam which is why you will never find the same exact mattress model at different stores. The actual cost of a wholesale mattress is around $300.
Is there a more maddening industry? They confuse us with silly product names (the Sealy Posturepedic Crown Jewel Fletcher Ultra Plush Pillowtop or the Sealy Posturepedic Crown Jewel Brookmere Plush?). They flummox us with bogus science ("pocketed coils"? "Microtek foundations"? "Fiberlux"?). And they weigh us down with useless features (silk damask ticking?). It's like buying a used car, and almost as expensive -- I've seen mattresses going for $7,000. What's a consumer to do?

The secret to mattress shopping is that the product is basically a commodity. The mattress biz is 99-percent marketing. So just buy the cheapest thing you can stand and be done with it, because they're pretty much all the same. And that's all you need to know. But do read on -- the world of sleep products is quite fascinating, and I'd like to share it with you.
More here on why the business became the scam it is.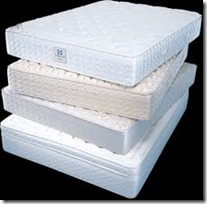 10 Weird But Best-Selling Items in America
Well I've bought uranium ore off of Ebay before. For uh...special projects and stuff.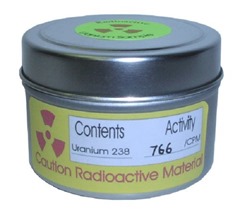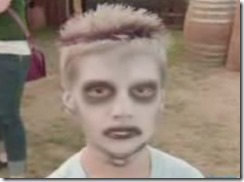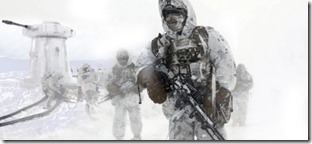 Yahoo group. That is all.
The group thingy. And the middle class.
And my Twitter spew.
Tonight's post brought to you by details:


Notice: Posted by permission of AceCorp LLC. Please e-mail overnight open thread tips plus $1 for S&H to maetenloch at gmail. Otherwise send your scraps to BizarroAce. Do not taunt happy-fun ball.

posted by Maetenloch at
10:50 PM
|
Access Comments