« March 16th Open Thread (below the Travel Thread) for Politics [Y-not]
|
Main
|
Open Thread (reserved for politics) [CBD] »
March 16, 2014
Sunday Travel Thread: Viva Las Vegas Edition [Y-not]
Greetings traveling morons!
Today's thread is brought to you by Thin Elvis: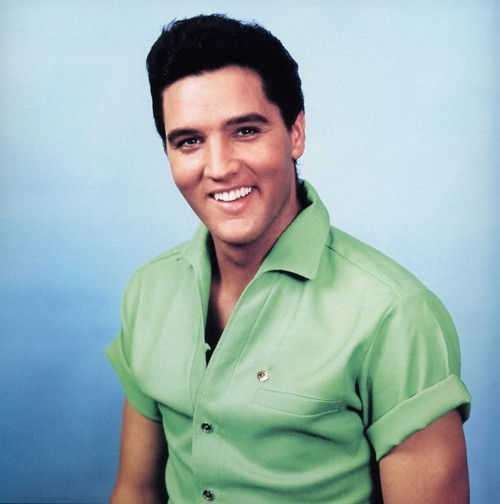 Since I was in Vegas for a few days last week, I thought today's Travel Thread should be about Spring Break locations… focusing on the Trashiest ones. In other words, the sorts of places young, hormone-driven ewoks might visit in order to learn the fine art of hobo hunting.
To get us started, this quiz, courtesy of How Stuff Works, will give you a chance to see just how much you know about Spring Break. (I got 15 out of 20, with a lot of guessing.)
I confess the entire concept of Spring Break (whose "season" has been underway for a few weeks nows) completely escaped my notice, both in college and in high school (seems like there's a high school version, too, isn't there?). Our family budget was pretty tight. We rarely took family vacations, so the idea of a vacation solely for us brat college kids was certainly not in the cards. My sister and I were usually working during school breaks, anyway.
But it's A Thing, apparently. And, a really Big Thing.
According to Mental Floss Spring Break got its start in Fort Lauderdale, much longer ago than I would have guessed:

what we now know as Spring Break really began because of two events: When Fort Lauderdale built Florida's first Olympic-size pool in 1928, and when MGM released Where The Boys Are in 1960.

Fort Lauderdale's pool, considered mammoth at the time, brought the nation's top competitive swimmers to the city during their break from classes, and by the late '30s, more than 1500 student-athletes were flocking to the city's College Coaches' Swim Forum. The first of these forums was hosted in 1938, and droves of college swimmers made Fort Lauderdale their exclusive Spring Break home well into the '60s. By that time, non-student athletes began to take part in what these swimmers had created; Time first mentioned the phenomenon in their 1959 article titled "Beer & the Beach." The bacchanal had gone mainstream.

A year later, MGM released Where The Boys Are, a coming-of-age film that followed four college women during their spring vacation. And just like everything in a postmodern society, reality reflects art. Spring Break became a very real thing for any collegiate male or female who wanted to escape to sand and sun.
Here's the trailer for Where the Boys Are featuring a very young George Hamilton:
According to The Travel Channel, the following are the top dozen spring break destinations: Las Vegas, the Bahamas, the Dominican Republic, Miami, Puerta Vallarta, Daytona Beach, South Padre Island, Panama City Beach, Jamaica, Cancun, Cabo San Lucas, and Acapulco. (You can consider these places to go to get your freak on or, like me, consider them places to AVOID in March and April.) How many have you visited? I've only been to Vegas and Cancun, the latter was for a conference so it really doesn't count.
BTW, Texas morons, how is South Padre Island? I regret I never got around to going there when I lived in the Lone Star State.
One thing that's interesting to me is that Aruba doesn't make the Travel Channel's list. Could it be that the Natalie Holloway disappearance has hurt their reputation as a good place to go for Spring Break? Incidentally, there was recently some developments on the fate of scumbag Joran van der Sloot. (Read about it here at the Daily Mail.)
Closer to home CoEd.com provides a list of the 20 Trashiest (American) Spring Break Destinations.
Las Vegas is Number One, baby!
For the third year in a row, Las Vegas has retained its title as America's #1 Trashiest Spring Break Destination. No surprise there, considering the City of Sin is the world leader in most of our "Trashy" benchmarks: strip clubs, Girls Gone Wild, lenient drinking laws, and of course casinos. Even hotel and airfare prices are low–courtesy of all the Vegas casinos who figure that if they can get you in the door, then they can take your money the old fashioned way.
As with all rankings, this list is under dispute. Courtesy of the Miami New Times, the Ten (Actual) Trashiest Spring Break locations. Their list seems more in keeping with the Moron Lifestyle. But, like CoEd.com, the Miami New Times agrees that Vegas is THE Trashiest Spring Break location.
It may come as a surprise to you to learn that Salt Lake City, Utah, did NOT make any of these Spring Break lists. I know, I know! That's messed up. (Like Pluto.) Being of a scientific bent, I decided to conduct my own comparison between SLC and Vegas, so at considerable expense and personal risk, I traveled to Las Vegas last week. Here are the highly scientific results:
Hobo Sightings
On a typical jaunt to Salt Lake City one can expect to encounter many hobos, both young and old, owing in large part to the numerous parks in the downtown area, the relatively mild climate, and the town fathers' questionable decision to place a large homeless shelter next to the convention center and arts district. Last night, for example, Mr Y-not and I went to SLC to attend the opera and encountered several hobos, including a lady hobo(ette) who took a full five minutes to cross the street against the light.
In contrast, during my THREE days in Las Vegas, I only encountered one hobo, who earnestly asked me if I "knew about the Manhattan Project." Come to think of it, maybe he wasn't a hobo. He may have been a Paulbot. (He was wearing a ballcap, but I thought I spotted a gleam of tinfoil peeking out from under the rim.)
Advantage: Salt Lake City
Adult Entertainment "Professionals"
Las Vegas (and the entire state of Nevada, frankly) is known for its adult entertainment industry, second only to Washington, D.C., where the national pastime is screwing over the American People. A little known fact is that the state motto of Nevada is "We'll DO anything, TO anything!" (No wonder Harry Reid is so at home in both places!) What you might not appreciate is just how prevalent sex industry workers are in Vegas. They are EVERYWHERE. During my first visit to Vegas, I naively asked why the couples I was seeing around town almost always consisted of a dude in t-shirt and jeans with a very tarted up young lady. Mr Y-not pointed out that the ladies in question were on the job, a thought that hadn't occurred to me. (What can I say? I'm a nice Catholic girl.)
During our recent visit to Vegas we were staying in a very sedate timeshare just off the Strip behind to the Flamingo. (Most of the residents appeared to be just shy of their 90th birthdays.) Nevertheless, on the way back to our room after dinner the first night (a Tuesday night, btw) we passed a buff young man outside the door of one of the suites who was adjusting the belt to his SWAT uniform. Pretty sure he was NOT actually a police officer since he had no weapon… except for a near lethal dose of Axe spray on his person!
Re-enactment of the scene in the hallway of Y-not's hotel
In contrast, on a typical visit to Salt Lake City, you are not likely to encounter a worker in the sex trade. They are all at church. (I keed, I keed!)
Advantage: Las Vegas
Liquor Sales
Long-time morons might recall that I'm not from Utah. No, no, it's true – I'm a transplant! As such, the past three and a half years have required some adjustment, particularly when it comes to maintaining the appropriate dietary habits of a True Moronette. Yes, I'm talking alcohol here.
While Utah's liquor laws are pretty damned weird, apparently they are better than they once were. We're "allowed" to purchase low alcohol beer at grocery stores, for example, and we no longer have to be a member of a "club" to drink in a bar type setting. On the other hand, Utahns are convinced that the mere sight of someone drawing a beer on tap would immediately render impressionable youths alcoholics, so we have something called the Zion Curtain to block such horrifying activities from view.
As an occasional drinker, the worst aspect of Utah's liquor laws is trying to purchase specific alcoholic beverages. ALL wine is sold via state stores (because everyone knows that most alcoholics get loaded on $30 bottles of merlot), as are all spirits. This can be a real challenge for the discriminating moron if the state stores do not happen to carry your beverage of choice. For example, it took us over 18 months to get the State to special order a case of El Massaya Arak, a Lebanese spirit similar to ouzo, only to discover upon opening the case that they had instead ordered a case of red wine from a Lebanese winery called Massaya (no El). So after two years, we gave up trying to buy Arak in Utah. How the state brain boxes managed to confuse a 160 Proof colorless spirit with crappy red wine is beyond me.
In contrast, Las Vegas is Moron Heaven when it comes to alcoholic beverages. They are available everywhere at any time of day. It took us less than five minutes to find Arak in Vegas.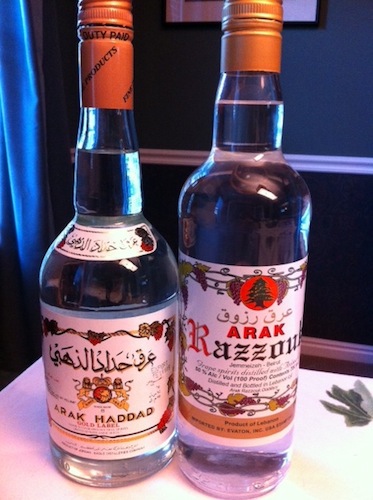 Two bottles of Arak that may or may not have been transported across state lines.
Advantage: Las Vegas
Passed Out Drunks
As any self-respecting moron knows, hobos can be hard to catch. Unencumbered by possessions and very street savvy, most hobos are nimble suckers, making for a frustrating hunt. Smart morons know that the best way to succeed in their efforts is to wait until later in the day when the effects of ValuRite have taken hold. A passed out hobo is much easier to skin.
Unsurprisingly, Las Vegas is a great place to find passed out drunks. Some are hobos, but others are college students or, even better, bachelorettes. During my recent visit to Vegas I encountered one such specimen in the hallway of our hotel. Said young lady was curled up on the floor outside the door where we encountered the SWAT "officer" the night before. She WAS clothed (disappointing Mr Y-not) and wearing cat ears.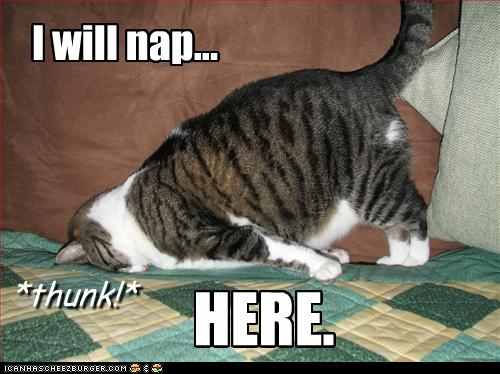 Re-enactment of the after-effects of ValuRite
How does Salt Lake fare in this category? Well, despite the difficulty in purchasing rare bottles of wine or Lebanese spirits, passed out drunks are rather easy to find, most likely owing to the large hobo population. (Or perhaps because of high school students who caught sight of their neighbor pouring a Corona.)
Advantage: Tie
So as you can see, morons and moronettes, Las Vegas IS a great choice for those interested in pursuing the Moron Lifestyle. However, I think that with an influx of a few more morons and moronettes, Salt Lake City will soon equal Vegas. I hope this scientific comparison has been helpful to you as you make your travel plans.

To wrap things up, and in keeping up with the Las Vegas theme, here's Ann Margret, Elvis' co-star in Viva Las Vegas: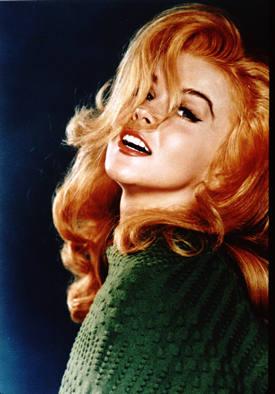 And here's Young Elvis singing the title song from Viva Las Vegas:

Happy travels!

posted by Open Blogger at
01:43 PM
|
Access Comments