« Here Are Some Words and Graphs Open Thread
|
Main
|
Top Headline Comments 3-7-14 »
March 06, 2014
Overnight Open Thread (3-6-2014) - Screwed Down Hairdo Edition
Prager University: The Bigger the Government, the Smaller the Citizen
As Jonah Goldberg has pointed out unlike your family, friends, or neighbors the government cannot love you. Nor can the government love other people on your behalf. That's one reason why de Tocqueville believed that America's 'mediating institutions' based on voluntary, personal interactions were so critical to its success.
But the left only believes in and trusts government:
In the view of the left, there are only two entities that matter: the individual, and the state.

...This desiccated vision of society is in direct contrast to what Alexis de Tocqueville observed as being the genius of the American experiment. He celebrated the countless ways in which Americans interacted with and influenced the public square through what later came to be called "mediating institutions"-churches, civic societies, fraternal organizations, and innumerable other voluntary associations that served not only their members, but their communities as well. These institutions, he said, were the backbone of American life, and the primary bulwark against the kind of tyranny that had long dominated Europe.

When the left views American society, it simply doesn't see these institutions, or worse, dismisses them as reactionary and obstructive of "progress." They are viewed purely as expressions of private interests, needs, or desires, and at best of no consequence to the real work of improving the country, and at worst positive hindrances to be caged or, if need be, destroyed.
And this story from MN where a soaking wet high school girl in a bathing suit was forced to stand outside barefoot in sub-freezing weather by teachers during a fire alarm is a classic example of how big government and its rules end up robbing average people of their basic human decency and making them behave like monsters. The girl is okay thanks to the help of her classmates but suffered some frostbite to her feet.
"My father had taught me to be nice first, because you can always be mean later, but once you've been mean to someone, they won't believe the nice anymore. So be nice, be nice, until it's time to stop being nice, then destroy them."
But as my mother also taught me when you're a teacher - or really anyone in a position of authority - you always start out super-strict, demanding and merciless and then slowly loosen up once the ground rules have been established. Of course both of these pieces of advice are correct in their own circumstances.
Pro-Tip: Always Be Sure To Attack Switzerland After Office Hours
However, today it was revealed that it was Italian and French pilots who were scrambled to escort the plane into land and the Swiss played no part in the mission.

The Swiss pilots were alerted to the problem at 4.30am but are only operational in normal office hours - not before 8am.

A Swiss airforce spokesman Laurent Savary told AFP: 'Switzerland cannot intervene because its airbases are closed at night and on the weekend. It's a question of budget and staffing.'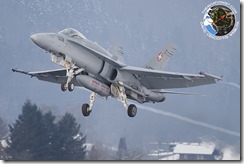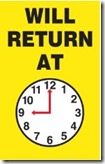 Scenes From a Militarized Police America
Just remember that this entire military-style raid was to question someone suspected of credit card fraud. And no I wouldn't consider this a 'knock and announce' entry where a reasonable person could make it to the door to meet the police.
As you can see from the video, the knock and announce today is largely a formality. The original purpose is gone. From the perspective of the people inside, there's really no difference between this sort of "knock and announce" and a no-knock raid. (The covering of the officers' faces is also troubling, though also not uncommon.)

...Ross says he didn't hear the police announcement until after one officer had already attempted to kick in the door. Had that officer been successful, there's a good chance that Ross, the police officer, or both would be dead. The police department would then have inevitably argued that Ross should have known that they were law enforcement. But you can't simultaneously argue that these violent, volatile tactics are necessary to take suspects by surprise and that the same suspects you're taking by surprise should have known all along that they were being raided by police. Well you can, and police do, and judges and prosecutors usually support them. But the arguments don't logically coexist.
Look the police can either have 'knock and announce' raids with reasonable time before entry or they can have 'surprise' raids - but not both. And if they go with surprise, I'm willing to acquit anyone who acts against them in reasonable self-defense.
EPA Announces Yet Another Round of Unilaterally-Imposed Sanctions on the US Economy
Because your gas is too cheap. And because they can.
How To Tell The Terrorists Have Won
Members of the military are no longer allowed to march along with the Boston Marathon. Because safety.
Muslims bomb the Boston Marathon and Boston, home to the American Revolution, does what the Left does best: it backs down. That's the word from Runner's world:

A decade long tradition will be missing from this year's Boston Marathon. Due to the new, stricter security guidelines released by the Boston Athletic Association last Wednesday, ruck marchers will not be allowed to make the 26.2-mile trek from Hopkinton to Boylston because they are considered "unauthorized participants."

Active members of the military have participated in ruck marches at the Boston Marathon for years. Donning full fatigues and carrying 40-pound rucksacks on their backs, ruckers march the length of the course in support of families of fallen soldiers.

Muslims don't have to defeat America on the battlefield. If they scare us enough, we'll unilaterally declare defeat and turn ourselves over to the enemy.
Thomas Frank Doesn't Understand Kansas...or Animal House
As Roger Ebert pointed out one time the Deltas were really proto-hippies - far more than they were ever future cogs in the investment-banking establishment industry.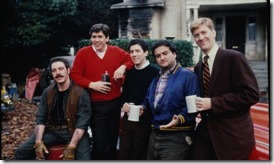 Even People in the Academy Didn't Watch '12 Years A Slave'
But they did vote for it and enabled this famous selfie: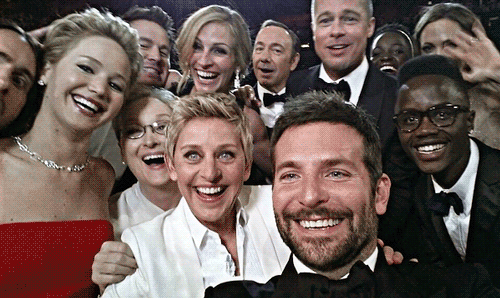 Whatever Happened to...Celebrities Ageing Naturally?
There was a time when actors and actresses let themselves age naturally, and looked all the more better for it. Katharine Hepburn, as far as I could tell, never had work done and her pretty features are still intact in On Golden Pond, which was released when she was 74. Mae West also resisted plastic surgery, showing off her face and neck to whoever asked to prove she had no surgical marks. Instead, she shunned the sun, staying indoors during the midday hours and drawing the shades in her apartment. Eva Saint Marie is 89 and was interviewed on CBS Sunday Morning this week, claiming that she never had anything done to her face--and I believe her. She still looks stunning and completely natural.
Based on women I've known who have gotten plastic surgery you seem to get the best results when you have light work done that mostly restores what you used to look like. But go too far and you start getting the allergic reaction/tranny-burn victim look.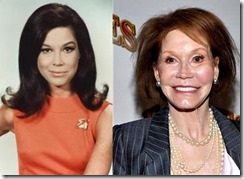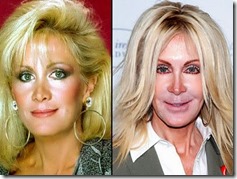 Yahoo group. That is all.
The group thingy. And the middle class.
And my Twitter spew.
Tonight's post brought to you by when Putin met Reagan: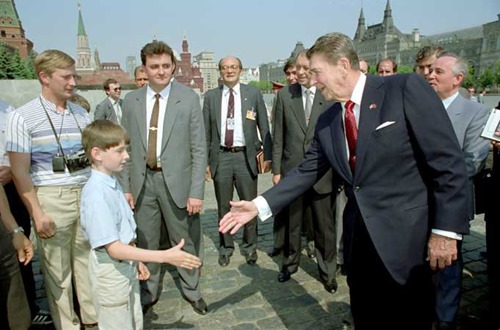 Notice: Posted by permission of AceCorp LLC. Please e-mail overnight open thread tips plus $1 for S&H to maetenloch at gmail. Otherwise send your scraps to BizarroAce. Do not taunt happy-fun ball.

posted by Maetenloch at
10:28 PM
|
Access Comments