« Jan Brewer Does That Thing You All Knew She Would and Vetoes SB 1062
|
Main
|
Top Headline Comments 2-27-14 »
February 26, 2014
Overnight Open Thread (2-26-2014)
Since I'll be on a plane when you read this, tonight will be a movie night.
And the feature presentation is.... Kingpin (1996)
This lesser known Farrelly brothers comedy stars Woody Harrelson as Roy Munson, a young pro bowler on his way to the top in 1979. That is until he loses his hand while playing on the underground bowling gambling circuit. Fast forward 17 years later and he's a loser barely making it selling alley supplies. But when he comes across a gifted Amish bowler (Randy Quaid) he sees his chance to get back into the pro game and take down the reigning champ who cost him his hand years before. Bill Murray is great as Munson's enemy/rival, Ernie McCracken.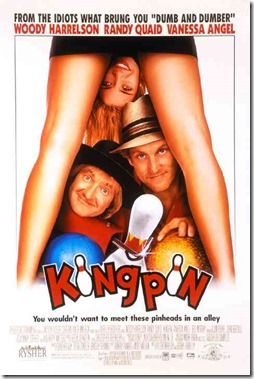 Full movie below the fold.
US AG Eric Holder: New Policy - You Don' Have to Enforce or Defend Laws You Don't Like
Because legislatures and judges doing their thing would just slow down the system and plus we know better.
Holder said state attorneys general do not have to enforce laws they disagree with, specifically when it comes to the issue of gay marriage.

"It is highly unusual for the United States attorney general to advise his state counterparts on how and when to refuse to defend state laws. But Mr. Holder said when laws touch on core constitutional issues like equal protection, an attorney general should apply the highest level of scrutiny before reaching a decision on whether to defend it. He said the decision should never be political or based on policy objections."
At this point I'm convinced that Eric Holder could take a bribe and do a line of coke off of an under-aged hooker on live TV and nothing could be done about it.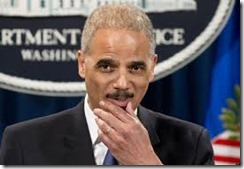 'Google Buses', Suburbs Are Bad For Cities, Says New York MTA Official
How dare companies act in their own self-interest says the guy with a vested interest in keeping people trapped on the public bus plantation.
"The Director of Sustainability for New York's MTA is calling out Google, Apple, and Yahoo for 'deliberately' building their campuses away from public amenities like restaurants, and public transportation. 'With very few honorable exceptions like Tony Hsieh, the CEO of Zappos, who recently moved his company headquarters from suburban Henderson to downtown Las Vegas, tech companies seem not to have gotten the memo that suburbs are old and bad news,' he writes. Instead of launching their own bus services to ferry people from the city to their campuses, as the tech companies have done, the Googles and Apples of the world should 'locate themselves in existing urban communities. Ideally, in blighted ones,' says Dutta."
I remember when cities were practically bribing companies to offer car pooling and shuttle buses. But now when they actually do it - and decline to set up in expensive, crime ridden areas, they're class criminals depriving the government of its entitled income.
Dennis Prager himself helms this close look at the differences between reason and the structure of good and evil, starting off by challenging a centuries-old narrative about history's worst despots.  Joseph Stalin, Mao Zedong, Pol Pot, and Adolf Hitler often get called "madmen" for their massive crimes against humanity, but other than the megalomania that propelled them to their positions of power, did they act irrationally?
Actually evil quite often is completely rational. Which should tell you that being rational and being moral are two completely different qualities.
Demolition Man Watch: Taco Bell Now Serving Breakfast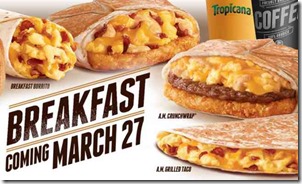 5 Things Movies Don't Tell You About Mental Institutions
You're allowed to bring your own stuff into a mental hospital. You're not going to be sitting in a hospital gown, barefoot, in a barren room with nothing but your pixie cut and a big Native American dude for warmth. The hospital will give you socks, at least.

Virtually every place lets you bring your own clothes, with some restrictions. No belts, shoelaces, drawstrings on hoodies or sweatpants, nothing with violent images. No Manson T-shirts or gang colors. But you can totally wear a suit or cocktail dress if you really want.

You're allowed to have visitors, and they can bring you things like books and edible food (of course, the staff searches the bags first).

...At one private hospital, I could bring my laptop and keep it in my room, cord and all. I'd do my homework and keep up with class assignments with the hospital's free Wi-Fi. I could also order delivery and have it buzzed through to the floor. You're not treated like a criminal, because you're not criminally insane. Movies often lose the distinction between the two -- normal people with mental issues aren't going into some dystopian crazy-prison, because they've done nothing wrong. They're sick, and the whole point is to help.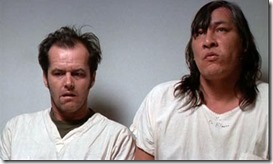 They're very rare but they exist.
On September 24, 1914 the Norwegian Minister of Defense officially adopted the Colt Government Model automatic pistol, caliber .45 for use by the Norwegian armed forces.

...Kongsberg Vapenfabrikk manufactured well over 20,000 units of the M1914 in the period between 1914-1940.  Early examples had a nice blue finish (although nowhere near as fine as Colt's finish on early Government Models).  However by 1938 the clouds of war had gathered in Europe and Kongsberg switched to a faster and less labor intensive phosphate and enamel finish.

In 1940 the Germans invaded and quickly occupied Norway.  The factory was captured and kept in operation to produce weapons for Nazi use.  M1914 pistols and Krag rifles produced at the factory were transferred to Armeoberkommando Norwegen (Norwegian Army Command).  Most of these weapons were used by German or Norwegian Quisling forces (Norwegians that collaborated with Germany).  The M1914 pistol was designated as the Pistole 657(n) by the Germans.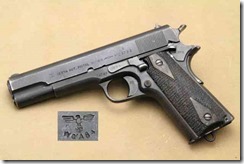 Monkeys? Check. Guns? Check. Space ships? Oh well few things in a boy's life attain perfection.
Award Winning French Fry Recipes
Including Sweet Potato Fries with Smoked Paprika Mayo: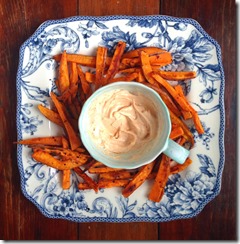 Teh Tweet!
Le AoSHQ groupe de Yahoo. Ooh la la!
Tonight's post brought to you by he was cured alright: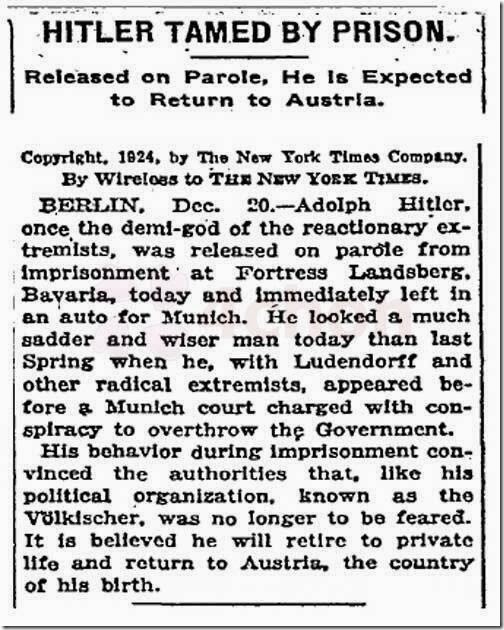 Notice: Posted by permission of AceCorp LLC (not affiliated with AoSHQ LLC). Please e-mail overnight open thread tips to maetenloch at gmail. Otherwise send Ace to tips.

posted by Maetenloch at
08:49 PM
|
Access Comments