« Spaced-Out Challenge: Messier Marathon Mega-Thread (Part 1)
|
Main
|
Top Headline Comments 2-24-14 »
February 23, 2014
Overnight Open Thread (2-23-2014)
That's the thing about Ragnarok - it's so damn hard to predict.
Remembering the 1986 FBI Shootout
The 1986 shootout was a gun battle in the Miami area between 8 FBI agents and two bank robbery suspects that they were attempting to arrest. It lasted less than five minutes but resulted in the death of two FBI agents and nearly all the rest of the agents were seriously injured before the suspects were killed.
Since then it has become well-known in the shooting community and is still widely studied by law enforcement. Analysis of the fight led to the FBI's switch to the 10mm round (and later the .40 S&W) as well as changes in FBI and police tactics.
The 1986 FBI Miami shootout was a gun battle that occurred on April 11, 1986 in an unincorporated region of Dade County in south Florida (renamed Miami-Dade on November 13, 1997) between eight FBI agents and two serial bank robbers. During the firefight, FBI Special Agents Jerry L. Dove and Benjamin P. Grogan were killed, while five other agents were wounded. The two robbery suspects, William Russell Matix and Michael Lee Platt, were also killed.

The incident is infamous in FBI history and is well-studied in law enforcement circles. Despite outnumbering the suspects 4 to 1, the agents found themselves pinned down by rifle fire and unable to respond effectively. Although both Matix and Platt were hit multiple times during the firefight, Platt fought on and continued to injure and kill agents. This incident led to the introduction of more powerful handguns in the FBI and many police departments around the United States.
The FBI agents were on a rolling stakeout based on a hunch that the suspects would return for another bank holdup and still be driving a black Monte Carlo seen at a previous robbery. When the car was spotted on the morning of April 11 the agents attempted to make a felony traffic stop.
But what they didn't know was that the two robbers, Platt and Matix, were well armed with a shotgun, Mini-14, multiple pistols, had spent considerable time training with them, and that both were ex-military (Platt had been an Army Ranger and Matix was a former Army MP). The suspects immediately started shooting at the agents and despite being shot multiple times (Platt 12 times, Matix 6 times) including some mortal wounds, they kept firing and nearly wiped out the agents. Only the actions of Agent Mireles stopped the attack and saved the other agents.
Since then there has been wide-spread analysis of the gun fight including tactical failures on the part of the agents as well as deficiencies in the caliber and model of the guns they used. Here is an FBI internal training video that has a recreation of the incident as well interviews in which the agents describe their actions during the shootout, what they experienced as well lessons learned from the incident. Agent Mireles' concluding statement is something that everyone who might ever be in a life-or-death situation should take to heart.
CNN's president, Jeffrey Zucker, has other problems, but none bigger than Mr. Morgan and his plum 9 p.m. time slot. Mr. Morgan said last week that he and Mr. Zucker had been talking about the show's failure to connect and had decided to pull the plug, probably in March.

...Although a change has long been rumored, it was the first time that both he, and the CNN executives I talked to, acknowledged that his nightly show was on the way out. Plans for a replacement at the 9 o'clock hour are still underway, but Mr. Morgan and the network are in talks about him remaining at CNN in a different role.
And WeaponsMan reminds us of exactly how sleezy and possibly criminal Piers is - and that's by Fleet Street standards. Why CNN thought Morgan was a prize worthy of importing across the Atlantic is one of the great mysteries.
It's not surprising that he expects the worst of other people: his personal history is replete with examples of bad behavior. He probably knows that he shouldn't be trusted with a gun. While editor of the Daily Mirror, he used the stock tips in an investing column to advance his personal fortune through insider training (Morgan saved himself by flipping on his own columnists, who were fired and ultimately convicted; at least one did time in prison. Profile in courage, that). Also at the Mirror, his personal anti-military agenda led him to publish fabricated photographs of nonexistent "tortures"  by soldiers of the Queen's Lancashire Regiment. When his crudely faked photos were exposed and the entire publishing firm was feeling the heat, Morgan refused to apologize for the fraud he committed. So they fired him.

The scandal that may take him down before CNN gets around to firing him and replacing him with something more popular, like hantavirus, is generally called the Phone Hacking scandal. Morgan was questioned by an inquiry into the systematic hacking of voicemails and mobile phones by reporters under his management. He certainly knew about it, including how to do it; other reporters testify that he taught methods to them while he was an editor.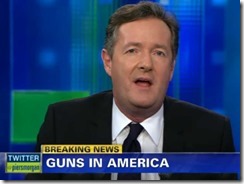 John Kerry: We 'Should Not Allow' Open Debate on Climate Change
You'd think that hearing a cabinet member calling for the end of discourse would be something a reporter with access to Kerry might want to follow up on. What exactly does he mean by "should not allow"? Perhaps we can imagine this going down in alternative historical form - Donald Rumsfeld said "we" should not allow "any room for those who think that the costs associated with doing the right in Iraq outweigh the benefits" - and move forward from there.
Given his 40+ year track record on issues Kerry really has no standing to criticize anyone else's positions.
NYT: Ha Ha Die You Silly Warmening Deniers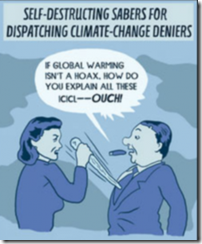 And James Delingpole Dr. Roy Spencer isn't going to take it anymore:
When politicians and scientists started calling people like me "deniers", they crossed the line. They are still doing it.

They indirectly equate (1) the skeptics' view that global warming is not necessarily all manmade nor a serious problem, with (2) the denial that the Nazi's extermination of millions of Jews ever happened.

Too many of us for too long have ignored the repulsive, extremist nature of the comparison. It's time to push back.

I'm now going to start calling these people "global warming Nazis".
Mexico to Trump Japan as No. 2 Car Exporter to US
Mexico is on track to become the United States' No. 1 source of imported cars by the end of next year, overtaking Japan and Canada in a manufacturing boom that's turning the auto industry into a bigger source of dollars than money sent home by migrants.

...An $800 million Honda plant that opened Friday in the central state of Guanajuato will produce more than 200,000 Fit hostabacks and compact sport-utility vehicles a year, helping push total Mexican car exports to the U.S. to 1.7 million in 2014, roughly 200,000 more than Japan, consulting firm IHS Automotive says. And with another big plant starting next week, Mexico is expected to surpass Canada for the top spot by the end of 2015.
Of course I can't help but think of this ad.
The January 3 1944 Edition of Life Magazine
A complete scan of the issue and a fascinating snapshot of a moment in time. A free month of AoSHQ platinum to the first person who can name the hobby of the woman on the cover.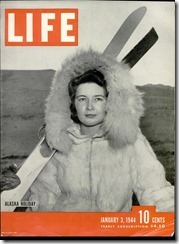 Why Ashley Wagner Is Wrong About Figure Skating
I know nothing about figure skating and only know Ashley Wagner because she's cute and because of the pictures of her shock over low scores from the judges. But this writer points that Wagner's claims of being 'gypped' don't really hold up and that acting on her complaints about the sport's scoring would end up making the sport a bore.
All the stories say Wagner skated two very clean programs, landing all of her jumps, and never falling. It's true that she didn't fall, but she certainly didn't skate cleanly as anyone who knows the sport could see. In the short program she touched her second foot down on her triple toe. In the long program she two-footed and under-rotated the landing of her crucial opening combination.

Before the scores even came in commentator Tara Lipinski noted, "To the audience it may look perfect, but when the judges go back and examine those landings she's going to lose a lot of points."

"A few shaky landings, a few issues here and there, landing on two feet," said Johnny Weir. "But it wasn't a flying endorsement of Ashley Wagner."

...Dumbing down skating this way to create a fan base would make it boring. We should want just the opposite of what she's suggesting: A sport where someone can fall down and still score above someone who skates clean. Because when Mao Asada falls on a beautiful triple axel, a jump only five or six women have ever landed in competition, but skates the rest of her program beautifully, she is a badass.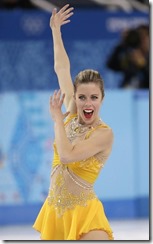 10 Vegetables and Herbs You Can Buy Once and Regrow Forever
Hmm I didn't realize you could grow basil and cilantro from clippings. Sustainability baby!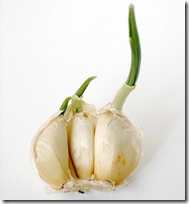 Weekly Commenter Standings
Top 10 commenters:
1 [470 comments] 'EC' [65.99 posts/day]
2 [386 comments] 'Mike Hammer'
3 [381 comments] 'tangonine'
4 [379 comments] 'Flatbush Joe'
5 [377 comments] 'J.J. Sefton'
6 [340 comments] 'Nip Sip'
7 [305 comments] 'garrett'
8 [277 comments] 'BlueStateRebel'
9 [274 comments] 'cthulhu'
10 [274 comments] 'D-Lamp'
Top 10 sockpuppeteers:
1 [84 names] 'Adam' [11.79 unique names/day]
2 [64 names] 'phreshone'
3 [62 names] 'The Political Hat'
4 [56 names] 'Islamic Rage Boy'
5 [40 names] 'kbdabear'
6 [32 names] 'andycanuck'
7 [30 names] 'BlueStateRebel'
8 [29 names] 'Vaudevillian Dog Whistles!'
9 [27 names] 'Mike Hammer'
10 [26 names] 'panzernashorn'
The group. Yeah.
Where it's at - the Twitter
Tonight's post brought to you by Hitler's nightmare: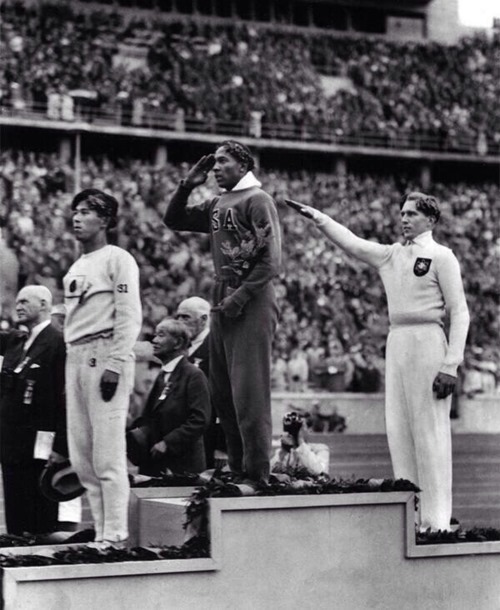 Notice: Posted by permission of AceCorp LLC. Please e-mail overnight open thread tips to maetenloch at gmail. Otherwise send tips to Ace.

posted by Maetenloch at
10:31 PM
|
Access Comments