« Spaced-Out Challenge: The Hunting Dogs of Orion
|
Main
|
Top Headline Comments 2-18-14 »
February 17, 2014
Overnight Open Thread (2-17-2014)
Been suffering from a stomach bug all weekend so you'll have to fill in some of the ONT gaps on your own.
To Liberals Arithmetic IS Magic
Norman Ornstein in National Journal has a idea that would make everybody a near-millionaire at retirement. Can you spot the giant error?
The first iteration of KidSave, in simple terms, was this: Each year, for every one of the 4 million newborns in America, the federal government would put $1,000 in a designated savings account. The payment would be financed by using 1 percent of annual payroll-tax revenues. ...Under the initial KidSave proposal, the funds [$3500] could not be withdrawn until age 65, when, through the miracle of compound interest, they would represent a hefty nest egg. At 5 percent annual growth, an individual would have almost $700,000..
Hint: The Rule of 72
Answer here: At 5% annual compounded interest excluding inflation $3500 would turn into only around $84,000 over 65 years.
Party of Science: Democrats More Likely to Think Astrology is Scientific, Unclear on the Heliocentric Model
But global warmening which hasn't happened at all for 17+ years is Settled Science all you anti-science rethugglican deniers!!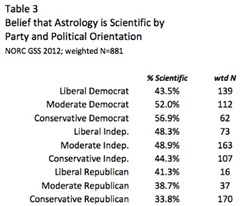 No, Congress Did Not Debate Whether Shirley Temple Was A Communist
In 1938 the US Congress debated whether Shirley Temple was a Communist. She was ten. pic.twitter.com/BZh7LoKxrU

- Jonathan Freedland (@Freedland) February 11, 2014
Nope.
Here's the deal. The House Committee Investigating Un-American Activities (HUAC), so named in 1946, is well known. But there were a variety of Congressional hearings on Communist and Nazi activity over the years, beginning early in the 1930s. In 1938, Martin Dies and Samuel Dickstein launched a committee to investigate Soviet and other anti-American activities. Which is funny in and of itself because it turns out that Dickstein was a traitor taking cash money from the Soviets at that time.

The Shirley Temple falsehood wasn't created yesterday. It was actually a smear from the Franklin Delano Roosevelt administration. ...Whatever your thoughts on Communism, HUAC (and its predecessors), Soviet spies, Shirley Temple, or Harold Ickes, the media characterization of Congress debating whether Shirley Temple was a 10-year-old Communist is just flat-out wrong.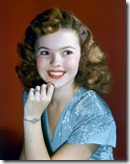 Some People Just Can't Be Happy
Or see other people happy. Because desperate need for attention. Exhibit A: February 14th.
No, you silly, not Valentine's Day. That's heteronormative and has thus been condemned to the dustbin of history.

And no, it doesn't even mean V-Day, the rape-themed anti-holiday invented to promote Eve Ensler's play The Vagina Monologues. V-Day has gotten stale.

Instead, February 14 is now 1 Billion Rising day, Ensler's new dance-oriented hijacking of her own V-Day which was itself a hijacking of Valentine's Day. The thesis behind 1 Billion Rising is that if the world's one billion rape victims all rose up en masse and danced every February 14, then rape would cease to exist because unicorns and rainbows.
Bob Costas Pinkeye Straight Out Of Greek Tragedy About Smugness
Costas used to be one of the best sportscasters in the world. Arguably one of the most skilled baseball color men, he exuded passion for the game and filled his broadcasts with perfect trivia from his vast storehouse of baseball knowledge. I have no idea what Present Day Bob Costas did with Awesome Bob Costas, but the old guy is definitely no more.

Smugness has always been an issue for the man, but lately it's just gotten completely out of control. While other newscasters might have a warm, even friendly, presence, Costas' vibe is more "you're lucky to be listening to me." A stationery strutter, he spews information at the viewer in a manner that mostly calls attention to himself. Every interview by Costas is ultimately about Costas, each story ultimately about him. Someone should do a word count of questions and answers.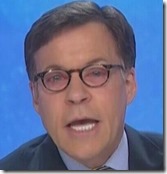 In an ironic twist, however, Goebbels' preferred medium was used, and is used, on a regular basis to portray the evils of Nazism. Movie stars know that the surest way to capture gold during award season is to appear in a movie about Nazis, the more evil the better. Instead of supermen marching ever forward, the lasting images of the thousand-year Reich are of Goebbels grunting and wheezing like a disgusting pig while he has sex with a bored woman and of Hitler wearing a ridiculous cape and impotently screaming "NEIN NEIN NEIN NEIN!"

This is the face of Jewish vengeance. In the decades since World War II, an art form and an industry that was created by Jewish immigrants has crafted the shared cultural memory of the Third Reich, and will shape the perceptions of generations to come. There will be no "reconsideration" of Hitler.

For the attempted annihilation of the Jewish people, the Nazis will forever be the great monsters of the world, a nightmare brought to life via celluloid and speakers. It is a fitting punishment.
No The DHS is NOT Buying Up All the Ammunition
Put bluntly, unless the GAO is under the threat of having their families interred in FEMA camps, most of what you're hearing from InfoWars and similarly credible sites is junk.

So who is buying all the ammunition? The NRA answers that question, as cited by Rich Smith of The Motley Fool.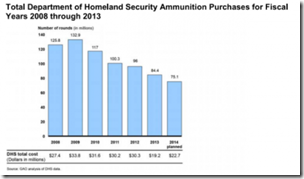 Why You Should Avoid Oakland Altogether
You know it's bad when even the police are scared and suddenly find reasons to be elsewhere.
The last time Mrs. Maetenloch drove through Oakland she had to stop off for gas and got caught up in a gunfight between police and a guy who had hijacked a police car. Luckily the station attendant pulled her into his bullet-proof kiosk when the shots started flying.  Since then I never travel through Oakland unless I'm armed. To paraphrase PJ O'Rourke you'd be crazy not to be armed in Oakland, but I assure you all the crazies have guns too.
Facts You Never Wanted to Know For $500 Alex
The Yahoo AoSHQ group. Bla bla bla.
And my twitter thang.
Tonight's post brought to you by President Washington: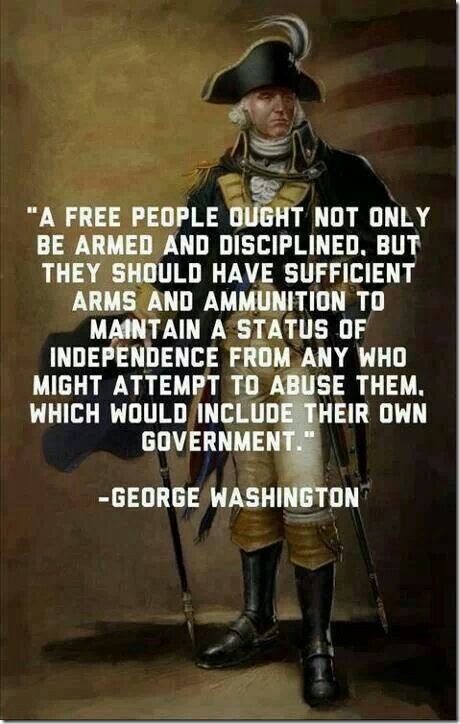 Notice: Posted by permission of AceCorp LLC. Please e-mail overnight open thread tips to maetenloch at gmail. Otherwise send tips to Ace.

posted by Maetenloch at
09:34 PM
|
Access Comments