« USA Beats Russia 3-2 In A Shootout
|
Main
|
Saturday Car Thread 02/15/14 - [Niedermeyer's Dead Horse & Countrysquire] »
February 15, 2014
Yard and Garden Thread: Don't Be A Tool Edition [Y-not and WeirdDave]
This thread brought to you by William Carlos Williams and The Red Wheelbarrow Bookstore: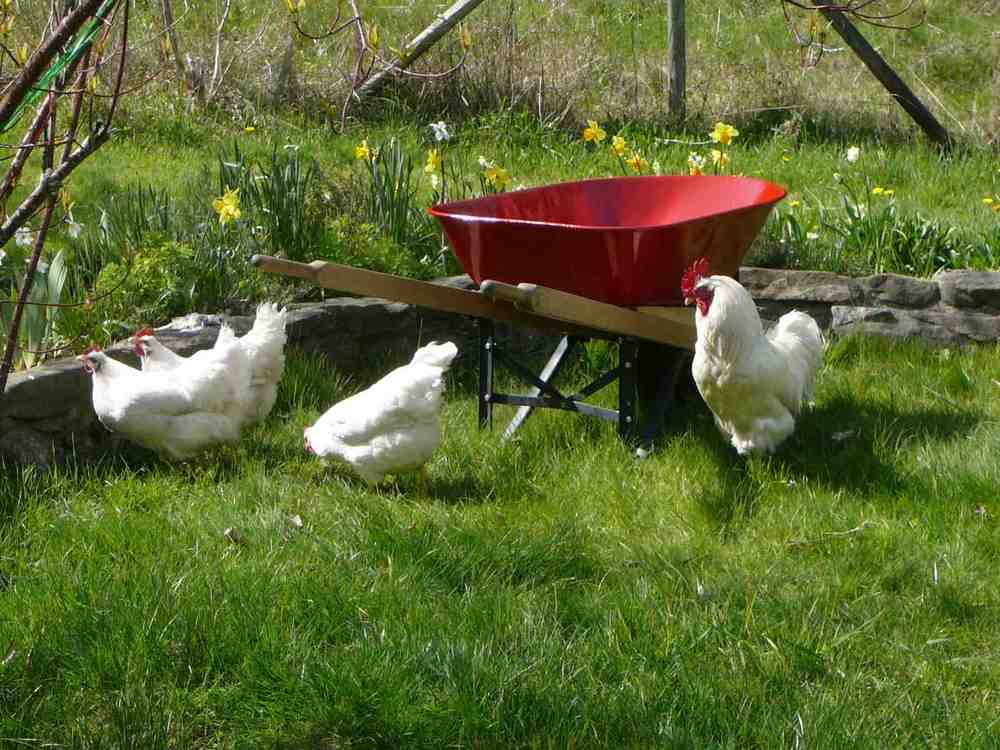 so much depends
upon
a red wheel
barrow
glazed with rain
water
beside the white
chickens.
(Don't be hatin' on this poem. It's one of my favorites and Andrew Breitbart liked it, too!)

Take it away, WeirdDave:

To tell the truth, I have been having trouble coming up with a topic for today, but then Y-not told me she was going to cover gardening tools and I had it. Today let's talk about gardening machinery. Rakes, shovels, spades and hoes are nice, but there are a few jobs around the home garden that require a bit more oomph to accomplish. I can think of three items that every competent home gardener should have to hand.
First up is the problem of putting in the garden in the first place. We talked about preparing the soil and various types of gardens in the very first weekend gardening thread, but what about the step before that? How many times have we walked out of out house intending to start preparing that little plot of land for spring and noticed in dismay that over the winter inconsiderate people have dumped refuge all over the place? It's practically cliché. For example, last year when I first set foot in my garden I noticed that the following things had accumulated over the winter: an old set of golf clubs, 3 broken dishwashers, the rusted shell of a 1952 Hudson Hornet, a canoe, the USS Oriskany, a doll carriage, 15 bumper cars, various lamps, innumerable brake rotors, the Tappan Zee Bridge and the abandoned Ferris Wheel from Pripyat, Russia.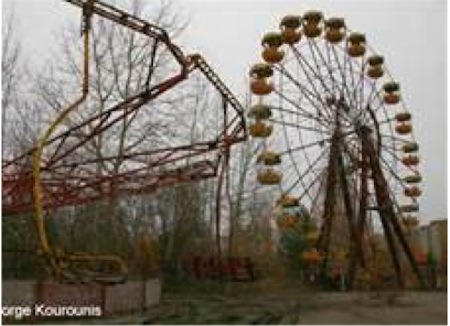 This thing. The roller coaster was there too
I know, right? Inconsiderate people, using my little suburban tract home as a dumping ground. Well, the good news is that I was prepared. Just a few weeks earlier I had been at a local yard sale and gotten a heck of a bargain on a lightly used Newell Shredder. Gingy was a little upset about how the thing blocked the sun from the corner of the yard, but even she had to admit that it was a fortuitous purchase. I went next door and borrowed a clamshell crane from the neighbor and in next to no time, no more than months, I had cleared a spot for my garden down to the bare earth. As an added bonus the money I got for all of the scrap almost completely covered the cost of my seeds for the year. Score!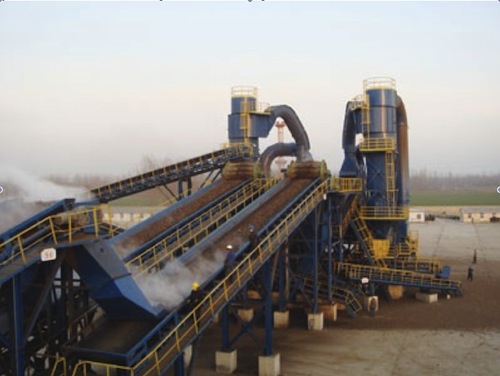 Gardening tool
Now that I had the site cleared, it was time to prepare the land for cultivation. Being in Maryland (zone 6A), the native soil tends to be a hard, rock filled clay. Most local gardeners groan as they recall the backbreaking effort that they put into turning and mixing the soil, days and days of 9-5 physical effort that results in dirt that will grudgingly accept a plow. Fortunately, I know a guy. I think this next tool might be a little too cost intensive for the average home gardener to buy for once a year use, but I definitely recommend that you put out feelers to friends and family, looking for someone with government, specifically Air Force, connections. My guy is a proud Zoomie, and after some back and forth over scheduling, and one postponement, one bright spring day, right on time, I looked out my back bay window and observed this: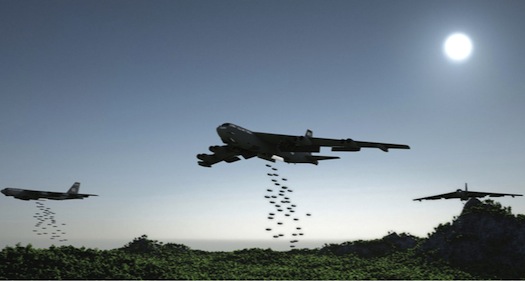 Gardening in the BUFF
I danced with glee. I had only been hoping for one BUFF, Dan managed to whistle up 3. After they left, I went out into my yard and the earth was a loose and loamy as anyone could want, just begging me to plant, plant, plant! This tilling went deep as well, for the rest of the season I never dug so deep that the soil turned hard again. Also, I think the organic components mixed into the soil by the 500lb bombs (various slow cats and dogs from the neighborhood, a PLAF company that had been hanging around, trees, my neighbor (I didn't have to return the crane, win freaking win, baby!)) definitely improved my yield during the growing season.
Now that the land is cleared and tilled, it's time to plant. We'll talk about that in other blog posts. However, there is one other small timesaving device that I can recommend for the well equipped home gardener, one that is indispensable come harvest time.
So, you had a great year in your garden. Bushels of tomatoes, crisp peppers, tangy onions and your corn grew as high as an elephants eye. Absolutely fantastic. Still, there is one backbreaking chore that remains to be done: You've got to harvest all that bounty and get it back to your house to eat. Who wants to do all of that work? The solution is simple. Send your Clipper Ship to China, have them Shanghai some random folks, bring them back and put them to work.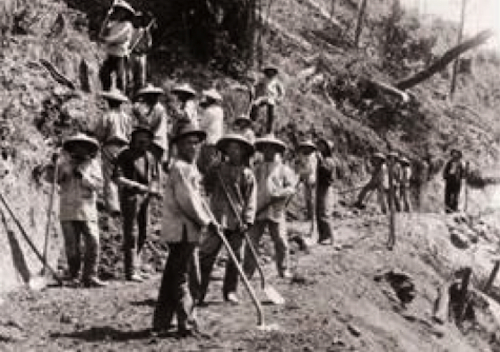 Jobs Program.
Now, I'm the type that likes to do things once and never have to do them again, so I had them put in rails to handle a full size 4-8-8-4 "Big Boy" locomotive, but narrow gauge is plenty to meet the needs of your average hobbyist. Once the track is laid and your rolling stock delivered, you'll never have to lug bushels of heavy produce from garden to door again! In fact, if you keep some of the laborers on instead of sending them back to China, they should be able to handle the planting, weeding, watering and tending drudge work that takes so much fun out of the home garden for most people. Hopefully, some of these labor saving devices will be useful and allow you to enjoy a peaceful and relaxing gardening season, free from the hard work that typically mars our hobby. Don't forget to grow mint for your juleps, they're just the thing to sip as you sit the verandah and admire YOUR garden.
I laugh at "model" railroaders

And now from your co-hostess, Y-not:
What can I say? I made rather merry last night, Mr. Scrooge, so I have virtually no words to accompany my links today. VD Day only comes around once a year after all, and the course of antibiotics that follows a successful VD Eve can be very debilitating!
Mr. Y-not had been married about 16 years before we even HAD a yard and that first one was mostly a rocky slope, much of which was covered in ivy – POISON ivy – so we were late bloomers (heh) when we got started gardening. Perhaps that explains why our collection of gardening tools, now dragged across FOUR state lines and THREE time zones, is such a woeful mess.
There's no doubt that good tools can make all the difference in the success and enjoyment of a garden. If I had it to do again, I'd try to find a list of essential garden tools like this one or take a class or something. As it is, we have about a dozen hand rakes scattered around our place, but only decent long-handled rake and NO wheelbarrow. I've tried for years to get the Mister to buy one, but it seems to be some sort of male ego point of pride to lug heavy crap around the yard in multiple trips when a wheelbarrow would allow us to do it in one. Or maybe he thinks it's job security to be the brawn in our little two-person operation. I did manage to make him buy this a year or so ago and it's been very useful: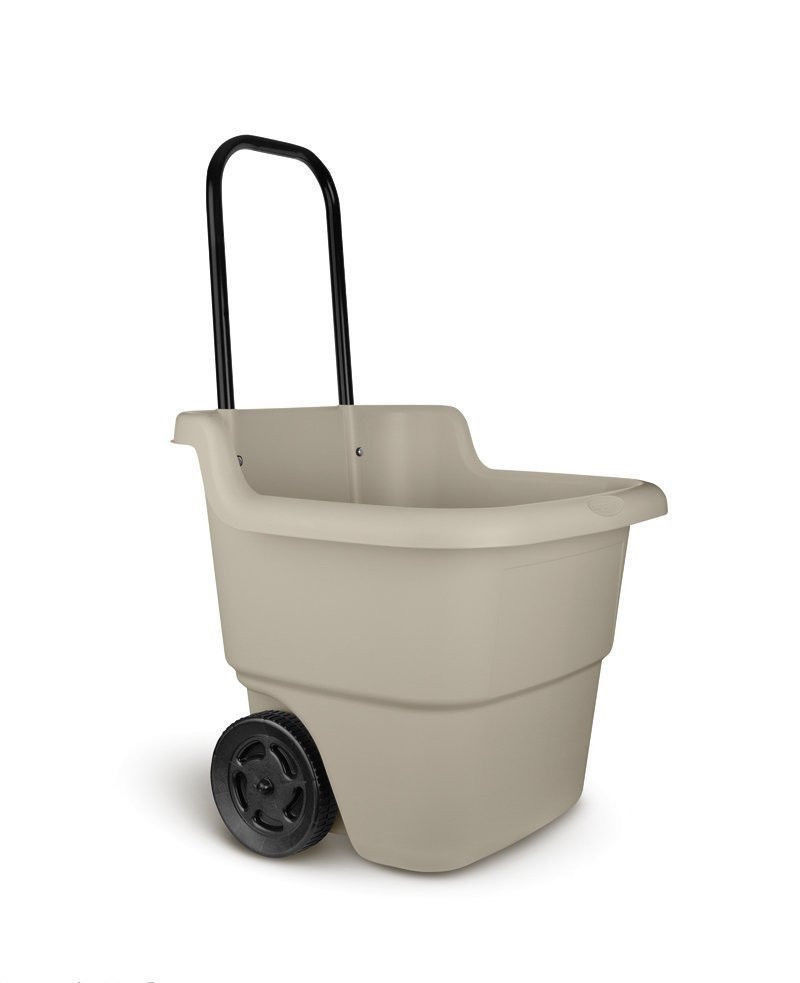 That cart, a small hand trowel (which, surprisingly, didn't make their list), and a pair of shears are my essential garden tools. And after years of resisting them, I'm also now a believer in garden gloves and a pad to kneel on.
What are your most indispensible gardening tools?
The other thing I wish we were better about – and maybe THIS year is the year! – is tool maintenance. We take terrible care of our tools and it shows. Growing up my parents did a little bit of vegetable gardening, but it wasn't a big thing and I just never developed good habits.
I thought these were some good, simple tool care tips that even someone like myself could handle. And this list, courtesy of Better Homes and Gardens is an even better guideline for those things we all should have done at the end of last Fall – or could be doing now to get ready for Spring. Sharpening and cleaning tools is an important task and earns its own detailed how-to guide.
What other activities do YOU recommend for maintaining your tools?

In my on-line adventures, I've been finding some really great gardening resources on the web, so I thought it'd be nice to start a Blog of the Week series. I thought this blog, Gardens of the Wild Wild West was very nicely done. The blogger is what I'd call a Serious Gardener located in Boise, Idaho. She offers a pleasant mix of hard-core gardening tips and celebratory and inspirational posts. She has a very significant web presence, as well as a radio show. You might want to check her blog out, especially if you're in the wild wild west, like me.

To conclude this week's Lawn and Garden, how about a couple of fun videos?
This is my favorite Allstate "mayhem" ad, featuring our friend the lawnmower:

And here's a video I call "Disco Gardening."
Happy Gardening!
(Send tips to Y-not on Twitter at MoxieMom.)


posted by Open Blogger at
11:46 AM
|
Access Comments