« Yard and Garden Thread: Don't Be A Tool Edition [Y-not and WeirdDave]
|
Main
|
Moron Wiserbud Interviews Two American Astronauts in Space »
February 15, 2014
Saturday Car Thread 02/15/14 - [Niedermeyer's Dead Horse & Countrysquire]
Happy day after Valentine's Day my pretties. We *heart* you all. (Well, most of you anyway.) Thanks for your contributions to keeping the posts current and the threads lively.
Today we bring to you a bit of tragedy, a reminder of the uniqueness of car design from years gone by, the start to a controversial race season, and a whole lotta How you doin'?.

First, and most importantly, comes news of the UAW defeat at VW's Chattanooga plant.
Volkswagen workers rejected the union by a vote of 712 to 626. The defeat raises questions about the future of a union that for years has suffered from declining membership and influence, and almost certainly leaves its president, Bob King, who had vowed to organize at least one foreign auto maker by the time he retires in June, with a tarnished legacy.

"If the union can't win [in Chattanooga], it can't win anywhere," said Steve Silvia, a economics and trade professor at American University who has studied labor unions.
Read the full story at the WSJ and revel in the sweet tears and the merriment at Twitter.

In very sad news, several Morons and Moronettes brought this article to my attention. It seems that a tragedy has befallen the automotive world.
The National Corvette Museum in Kentucky suffered a sinkhole which swallowed eight of their beautiful specimens. The video, at the link, shows the moment of collapse and it will make you cringe for what disappears down that hole. The good news, however; is that General Motors is stepping up to help restore the cars that were damaged. As the fella from GM says, there's only one 1,000,000th Corvette to roll off the assembly line.

Countrysquire: I like old cars. Hell, I love'em. Sure, a new Camry will start every time you turn the key, not leak oil or boil over, and has a functioning air conditioning system. Still, today's autos have been massaged in wind tunnels to the point that cars in there respective classes all look pretty much the same. Look at the greenhouse of the Ford Fusion, Toyota Avalon, and the just introduced Chrysler 200 and Hyundai Genesis. Same freaking car, and few have any character of their own. Before the big war, car manufacturers were doing their own thing and had stylists whose job it was to make each year's new model stand out from the competition. Ladies and gentlemen, I give you the cars of 1939.


NASCAR kicks off the Sprint Car Series in Daytona at 8 pm tonight. As you may have heard, there have been changes to The Chase for the championship. The Bleacher Report pronounces NASCAR Moves Into The 21st Century. And, what would a NASCAR season be without someone, this time The King himself, harshing on Danica Patrick?

Moron ScottST sends along this article which seeks to answer the age-old question Does this car make my ass look fat?
It seems that the love for manly men hasn't quite died out entirely. The folks at Insurance.com conducted a survey of 2,000 people; 1k men and 1k women, to inquire as to which cars make the opposite sex more attractive. Also asked as part of the survey were questions pertaining to the upkeep of the vehicles and, not surprisingly, both men and women prefer a clean car, free of cigarette butts, and without dents. The results of the full survey can be found here but the highlights are shown below:
32% of women in the study responded that there's just something women like about a pickup man. And, given that their top choice in vehicle color is black, This might be the vehicle you studly single Morons should consider the next time you're out shopping.
A black Ford pickup truck. Ford was the brand most chosen by women at 16%.
See? Toby's no fool. Without that truck he'd be just like any other guy in Nashville, trying to get a record deal and hitting on the kinda-cute receptionist in the hopes of scoring an interview with a producer.

Next on the list that strikes a woman's fancy is the sports car, at 27%, with Porsche being the brand mentioned most often. Given that, it's no surprise that red was one of the top three colors mentioned by women. So, if you're in the market for a fast woman, women who prefer speed, this might be your go-to car.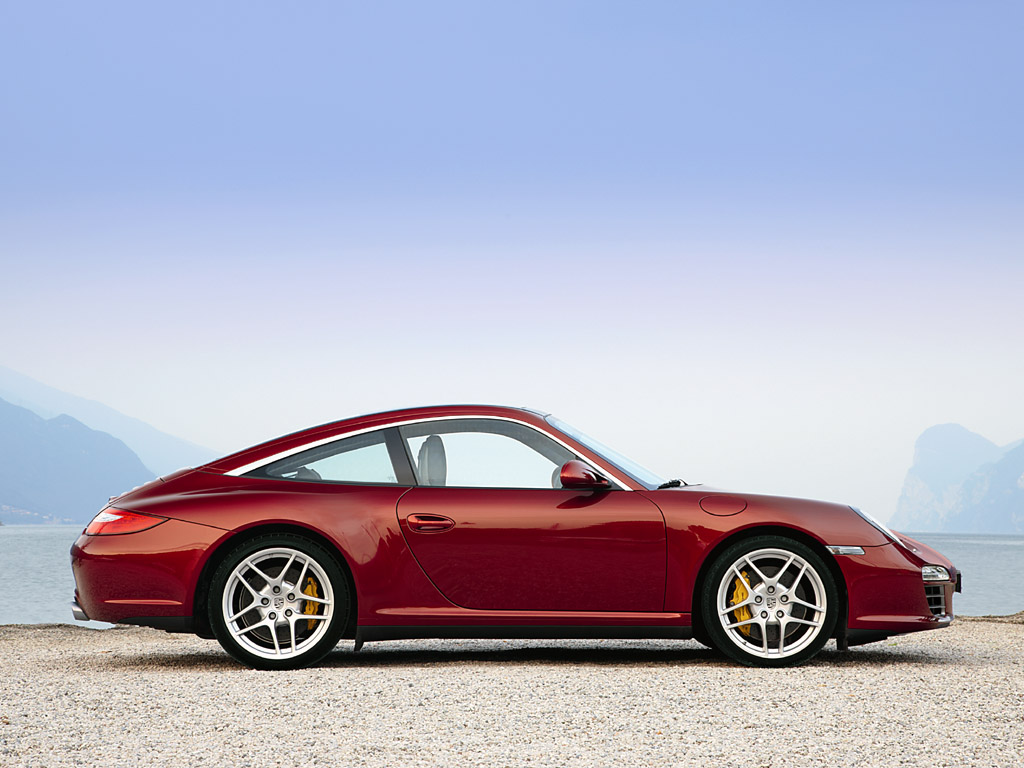 Porsche also made an appearance in the top three cars that men find attractive, with 10% of men mentioning the brand.

At number three on the list of cars that women find attractive is the sport-utility vehicle, or 'SUV' for short. 16% of women surveyed had a hankering for a man who can haul both a load of lumber and the kids to soccer practice. Stability: That's what an SUV looks like. My choice, here, in blue, has absolutely nothing to do with the survey itself, but if I stuck strictly to the survey there would nothing but red, black, and silver in this post and, frankly, that's boring.

Rounding out the list of vehicles that women find attractive are: sedans (11%), hybrid or electric (9%), minivans (2%), and, get this… 1% of women responding said 'mail truck'. Yes. The mail truck got 10 votes. Given that statistic, it's no surprise that 40 women, or 4%, chose THIS as the sexiest vehicle a man can drive:
I searched for 'hot UPS guys' and 'hot UPS drivers' and this was the best I could do. I think that whole 'hot UPS guy' thing might be an urban legend. I mean… no matter how sexy that big, boxy, brown truck is, the dude is wearing brown socks, with shorts. C'mon!

Now, to the vehicles that make the men go Grrrrrr.

Heading up the pack, by a wide margin, is this little baby.
39% of men survey responded that they find women in sports cars most attractive. BMW was the car most often mentioned, at 16%, and red was the dominant color of choice at 40%. I think I have an idea why this is. Have you ever seen an old, fat, pale woman driving a red BMW convertible? No? There's a reason for that. We do not want to draw attention to ourselves. The woman who drives this car is just screaming, "Look at me!" and, who can blame her. She's probably 5'2", blonde, and weighs 100 lbs soaking wet. She NEEDS a big strong man to protect her.
And, in case you have any doubt as to the authenticity of the male attraction to women in sports cars, fortunately, there is documentary evidence upon which to rely.

Coming in at number two on the list of cars that men find attractive, at 22%, is the trusty sedan. But, not just any old Taurus will do. The car with the second-most number of votes is the Mercedes, at 14%.
Classy, isn't it?

The third choice of male respondents was the SUV. Now see, I drive an SUV, so I am going to take some liberty here and suggest that, perhaps, this is exactly what they had in mind: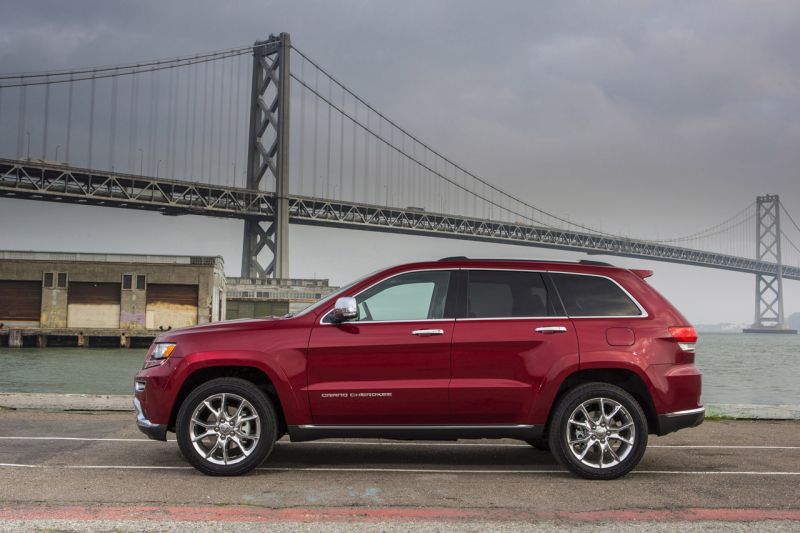 Of course it is! It's red. It's sporty. It's a Jeep, so it's a little rugged. And, it's an SUV. What more could you want?
Rounding out the list of vehicles that make a woman look goood are: trucks (10%), hybrid or electric (6%), and minivans (4%)
Now, armed with this knowledge, go forth and shop accordingly.

Moron Johnny I sprung something completely new on me this week. I had never heard of the Comedians In Cars Getting Coffee series but it is, indeed, a thing. So, this week's video is courtesy of CICGC and, with Seinfeld in the news as of late, Ian's recommended video comes at the perfect time. I couldn't find an embeddable link, so go HERE to see it in its entirety. Meanwhile, the season 2 trailer for the series is below:

Each week I scour the net looking for suitable photos for the Moronettes and, perhaps, you won't be too shocked to learn that there just aren't nearly as many photos of hot men out there as there are of hot women. Most of what I find is either cheesecake or clearly not intended for a female audience (ahem). But bear with me ladies, I'll give it my best.

And, since you Morons had to suffer the UPS photo above, I think it's only fair…

Please feel free to send any complaints or commendations to us at Twitter: Nied's Dead Horse and Countrysquire.


posted by Open Blogger at
02:00 PM
|
Access Comments