« Foot-ball Thread
|
Main
|
Top Headline Comments 2-14-14 »
February 13, 2014
Overnight Open Thread (2-13-2014)
You Could Be Here: Places in the US With the Most Pleasant Days per Year
Where a pleasant day is defined as one where the mean temperature is between 55 and 75 degrees.
Unsurprisingly Southern California comes out on top with 180+ pleasant days. The worst is central Montana which gets about 3 weeks of pleasant days every year.
I decided to take a stab at what constitutes a "pleasant" day and then aggregate NOAA data for the last 23 years to figure out the regions of the United States with the most (and least) pleasant days in a typical year. The results, I think, are not that surprising and pretty much affirm the answer given off the cuff by many of my west coast friends when asked about the best places, "Southern California?" For the areas with the least pleasant days, I admit I would have guessed North Dakota. However, it's much of Montana that gets an average of a couple of weeks of pleasantness each year.
The live chart is here. Darker blue means more pleasant days per year.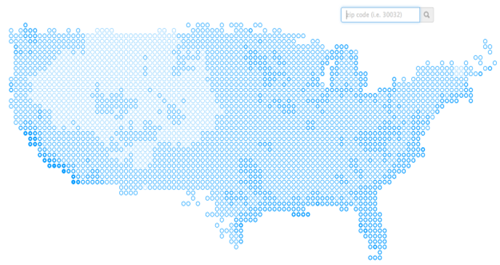 Eco-Fascism Watch: Actual Torch-Wielding Mobs
Who appeared and protested at an oil company executive's home at 10pm one night.
Eight environmental activists gathered on the lawn of Mark Maki, a member of the Enbridge Energy Company's board of directors and president of Enbridge Energy Management, to protest the arrests of three anti-pipeline activists last year.

The protesters, who brandished torches for a photo posted online, held a sign warning, "solidarity means attack" and "we will shut you down."

Maki stepped out of his Houston, Texas, home to talk with the protesters, though he said he was not familiar with their grievances.

"It's 10 o' clock at night, I'm happy to discuss it, [but] not here, not in my neighborhood, not with my neighbors around," Maki told them.

As protesters stood on Maki's lawn, they told him that Enbridge is "criminalizing protest" by testifying against three anti-pipeline activists who were recently convicted of criminal trespassing for chaining themselves to Enbridge construction equipment in July.

"Tell the rest of the [Enbridge] board they can expect visits," one protester at Maki's house said.

Enbridge did not respond to a request for comment.

Asked which group they belonged to, the protesters said they represented "The People."
Well all they're lacking now are the white hoods. Of course this is in Texas so I'm guessing Mr. Maki and the other members of the board are discreetly packing some firepower in case the mob becomes unruly.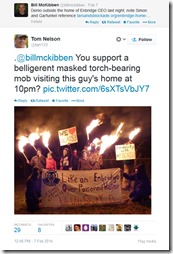 Joe Biden Loves The Big Choo-Choo
And an early version of his first campaign commercial is here.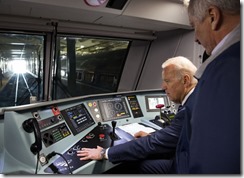 Kevin D. Williamson: The Feminist Mystique
A useful definition is this: "Feminism is the words 'I Want!' in the mouths of three or more women, provided they're the right kind of women." Feminism must therefore accommodate wildly incompatible propositions - e.g., (1) Women unquestionably belong alongside men in Marine units fighting pitched battles in Tora Bora but (2) really should not be expected to be able to perform three chin-ups. Or: (1) Women at Columbia are empowered by pornography but (2) women at Wellesley are victimized by a statue of a man sleepwalking in his Shenanigans. And then there is Fluke's Law: (1) Women are responsible moral agents with full sexual and economic autonomy who (2) must be given an allowance, like children, when it comes to contraceptives.
How the US Government Spent 7 Years and Millions of Dollars Harassing a Student and Crying 'Terrorism' To Cover Up a Paperwork Error
And they likely knew it was a mistake early on but moved heaven and earth to cover it up rather than just admit it. Apparently the Holder DOJ has been taking some lessons from the Italian justice system.
After seven years of litigation, two trips to a federal appeals court and $3.8 million worth of lawyer time, the public has finally learned why a wheelchair-bound Stanford University scholar was cuffed, detained and denied a flight from San Francisco to Hawaii: FBI human error.

FBI agent Kevin Kelley was investigating Muslims in the San Francisco Bay Area in 2004 when he checked the wrong box on a terrorism form, erroneously placing Rahinah Ibrahim on the no-fly list.

What happened next was the real shame. Instead of admitting to the error, high-ranking President Barack Obama administration officials spent years covering it up. Attorney General Eric Holder, Director of National Intelligence James Clapper, and a litany of other government officials claimed repeatedly that disclosing the reason Ibrahim was detained, or even acknowledging that she'd been placed on a watch list, would cause serious damage to the U.S. national security. Again and again they asserted the so-called "state secrets privilege" to block the 48-year-old woman's lawsuit, which sought only to clear her name.
...Ibrahim was a Stanford University doctoral student in architecture and design from Malaysia and was headed to Hawaii to give a paper on affordable housing. Wheelchair-bound after just having a hysterectomy, she was handcuffed, detained for hours at San Francisco International Airport and denied her pain medication until paramedics arrived in 2005. She was eventually released and allowed to fly to her home country of Malaysia.

She sued, seeking to learn if she was on the no-fly list and to clear her name. Her case ping-ponged across the legal landscape for years as the government tried everything it could to have the lawsuit tossed.

The woman was even barred a return flight for her own trial. So was one of her daughters, a U.S. born American citizen, who witnessed her mother's humiliation at the San Francisco airport.
NY Glock Laser-Wielding Director of Homeland Security Given Retroactive Gun Permit
Not only did Jerome M. Hauer sweep the audience while using the laser sight on his Glock as a pointer during a presentation but it turns out he didn't even have a permit to carry the gun that he routinely wears. Not a problem - Gov. Cuomo gave him a retroactive permit. It's good being a member of The Party.
Kazakhstan to Drop the 'Stan' From Its Name Because They're Tired of Being Confused With Other, Poorer Hellhole Stans
Kazakhstan's President may drop the 'stan' from his country's name to distinguish his booming oil-rich nation from the rest of Central Asia, where the other so-called stans are mostly mired in poverty.

The world's ninth largest nation by area with a population of just 17 million, Kazakhstan is the largest economy of the post-Soviet region, which also includes Kyrgyzstan, Tajikistan, Turkmenistan and Uzbekistan

Nursultan Nazarbayev, who visited the nation's oil capital Atyrau in western Kazakhstan on Thursday afternoon, said a new name like Kazakh Eli, which stands for 'The Land of Kazakhs', would be more eye-catching for a foreigner studying the region's map.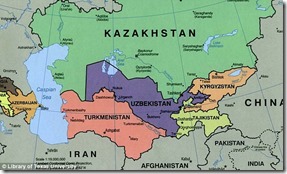 "The Washington Post reports, 'In the past several decades, the number of private and recreational pilots across the country has plummeted, as has the number of small aircraft being manufactured - trends that some say have been accelerated by increasingly strict federal regulations. If the decline continues, it will spell trouble for entrepreneurs ... Since 1980, the number of pilots in the country has nosedived from about 827,000 in 1980 to 617,000, according to the Frederick, Md.-based Aircraft Owners and Pilots Association. During about the same period, data from the General Aviation Manufacturers Association in Washington show that production of single-engine planes plunged from 14,000 per year to fewer than 700.'"
Ending Binary Gender in Fiction, or How to Murder Your Writing Career
A nice fisking by Larry Correia explaining why message fic is the death of good fiction.
Now, before we continue I need to establish something about my personal writing philosophy. Science Fiction is SPECULATIVE FICTION. That means we can make up all sorts of crazy stuff and we can twist existing reality to do interesting new things in order to tell the story we want to tell. I'm not against having a story where there are sexes other than male and female or neuters or schmes or hirs or WTF ever or that they flip back and forth or shit. robot sex. Hell, I don't know. Write whatever tells your story.

But the important thing there is STORY. Not the cause of the day. STORY.

Because readers buy STORIES they enjoy and when readers buy our stuff, authors GET PAID.

...You want a truth bomb? Readers hate being preached at. Period. Even when you agree with the message, if it is ham fisted and shoved in your face, it turns you off. Message fic for message fic's sake makes for tedious reading. Yet, as this stuff has become more and more prevalent, sci-fi has become increasingly dull, and readership has shrank.

Of course, the literati won't be happy until everything is boring ass message fic and nobody reads sci-fi anymore, because then they'll be super special snowflakes.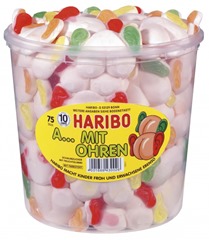 Lemon Bear Dick Punch - The Drink
Courtesy of MJ over at The Hostages.
Based on hours of research, countless nights spent mixing various ingredients, and perhaps divine inspiration, the H2 has given rise to (Lippy) a particularly interesting cocktail. Behold: the Lemon Bear.

This drink was taught to me by my late, great mixologist mentor, Richard. As he described, it was originally intended to be made for large parties and mimics the fizzy, sherbet induced punches that were popular in the '70s. This is an updated version.

The Lemon Bear

1.5 oz Citron Vodka

1 oz limoncello

1 oz finely grated orange rind

3 small scoops of lemon sorbet

1 oz Champagne

Place the scoops of sorbet in a cocktail glass. Place a few ice cubes in a cocktail shaker and mix the vodka, limoncello, orange rind and shake vigorously. Pour the strained mixture over the sorbet, and top with the Champagne.

Nothing keeps you warm on a frosty New England day than a lemon based concoction of alcohol and frozen desert.

Enjoy!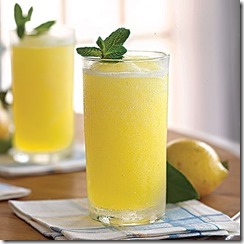 Yahoo group. That is all.
The group thingy. And the middle class.
And my Twitter spew.
Tonight's post brought to you by I did not know that: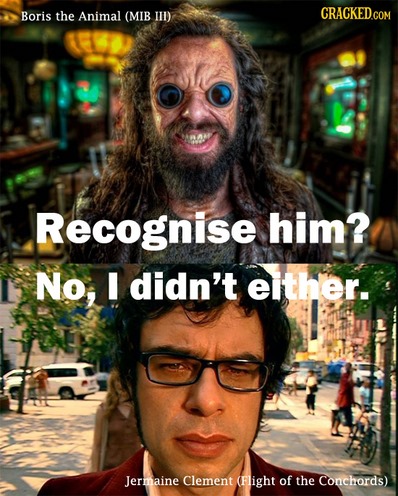 Notice: Posted by permission of AceCorp LLC. Please e-mail overnight open thread tips plus $1 for S&H to maetenloch at gmail. Otherwise send your scraps to BizarroAce. Do not taunt happy-fun ball.

posted by Maetenloch at
10:41 PM
|
Access Comments