« Gaming Thread 1/26/2014
|
Main
|
Open Thread (reserved for politics) [CBD] »
January 26, 2014
Travel Thread [Y-not]
This thread sponsored by your TSA.
"It's not just a job, it's an adventure!"
What are the best ways to hop a moving railcar without spilling your Val-U-Rite? Which YMCAs have the comfiest cots? Which South of the Border clinics are best for infections "south of the border"? These and other pressing questions may – or may not – be addressed in future posts.
To get us started, I thought it might be fun to have the morons and moronettes share their recommended itinerary for a weekend visit to their hometown. If you were trying to impress someone visiting for a couple of days, where would you take him? And when would you recommend he visit your area?
Below the jump I present mine for my current home, Utah. (I tried not to cheat too much although it would require long days and a lot of driving.)

I think Utah is at its best in the Fall, after the heat of summer has passed but before the skiers have arrived. (Of course, if you're a film buff, you should visit in January when the Sundance Film Festival takes place and hit the slopes between movie screenings.) The scenery here is beautiful and varied. We have canyons, deserts, lakes (plenty of fresh water in addition to the famous Great Salt Lake), and scores of mountains with fascinating rock formations, fossils, flora and fauna.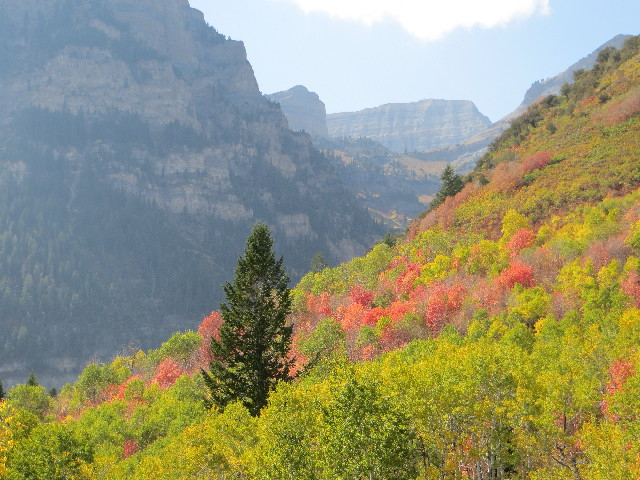 My weekend itinerary would be divided between the northerly Wasatch range area and the canyonlands of southern Utah. Assuming the visitor flew into SLC, we'd start off hitting the ski resort Snowbird's Oktoberfest, which oddly enough runs from August to October. Utah has some excellent breweries, so this is a good way to hit a bunch of them. (Speaking of which, I tried Epic Brewing Company's Big Bad Bishop Imperial Stout yesterday and it was amazing. Highly recommend!)
We'd then proceed to Park City, which is an upscale ski town that offers plenty to do year-round. We'd stop for drinks at the St. Regis Bar outside of town proper, but stay at the Sky Lodge on Main Street to be near the shops, restaurants, bars and clubs. (Sky Lodge is pricey but the St. Regis is astronomically expensive.)
On our way to southern Utah, we'd take in part of the Nebo Loop Road, which affords spectacular views during autumn and plenty of places to park for short hikes, picnics, and picture-taking. As you know, Utah is home to many national parks (Uncle Sam owns 57% of our state, the bastids) including Zion National Park. Fall is a better time to visit to avoid crowds. We'd stay at the East Gate of the park at the Zion Mountain Ranch and enjoy their on-site restaurant.
Or for something a bit closer to Salt Lake City, we could go to the more rustic (and less crowded) Capitol Reef National Park. Lots of fascinating rock formations there (including old lava fields) as well as fossils and petroglyphs.
Of course, I'm skipping lots to do, such as fly fishing in the Provo River (about 15 minutes from Casa Y-not), visiting Temple Square (and catching a practice of the Mormon Tabernacle Choir), or hitting our quite passable performing arts scene. But, to me, Utah is more about the mountains and canyons, so that's where I'd focus my efforts.
Finally, since we no longer have an excuse to post pictures of cheerleaders for the next seven or eight months, here's something for the morons: Quantas stewardesses unhappy with sexy new uniforms modeled by Miranda Kerr last month. Miranda Kerr is apparently some hottie from Australia. She's also very patriotic. (Notice they cut off her elbows in that picture.)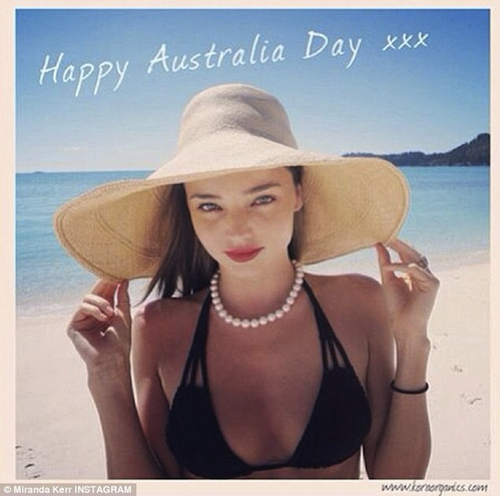 Oh, and for the moronettes, here's Clint Eastwood's ultra-hot son, Scott. Just because.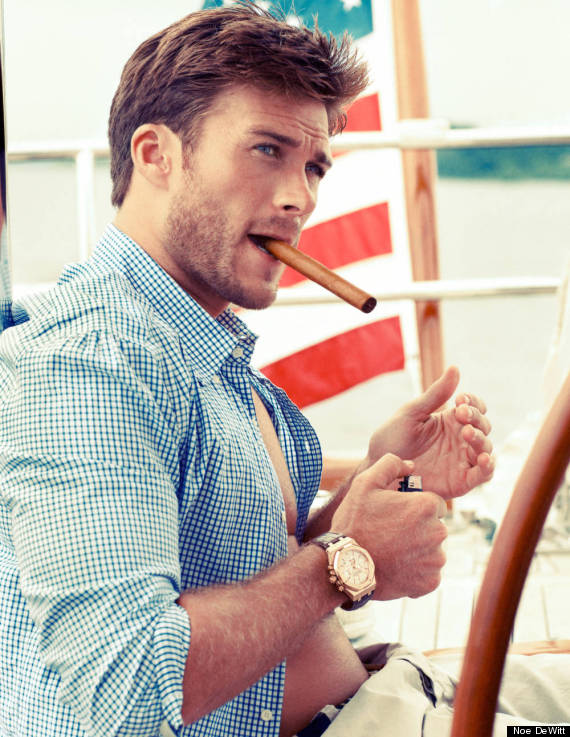 I'd like to take him up to 40,000 feet IYKWIM.


posted by Open Blogger at
04:00 PM
|
Access Comments