« World's Most Famous Hacker, Kevin Mitnick, Calls Obamacare's Complete Lack of Security "Shameful"
|
Main
|
Top Headline Comments 1-17-14 »
January 16, 2014
Overnight Open Thread (1-16-2014)
Gotta head out early so you'll have to create your entertainment with these scraps, some duct tape and a lighter.
A Lefty Millennial Re-Discovers Communism
Or as Jesse A. Myerson titled his essay in Rolling Stone, "Five Economic Reforms Millennials Should Be Fighting For". Which calls for guaranteed jobs and pensions, state-owned banks and major assets and this particular real estate investment technique:
3. Take Back The Land

Ever noticed how much landlords blow? They don't really do anything to earn their money. They just claim ownership of buildings and charge people who actually work for a living the majority of our incomes for the privilege of staying in boxes that these owners often didn't build and rarely if ever improve. In a few years, my landlord will probably sell my building to another landlord and make off with the appreciated value of the land s/he also claims to own - which won't even get taxed, as long as s/he ploughs it right back into more real estate.
Yeah I'd like to see more details on this 'just claim ownership of buildings' step since in my experience the transfer of a big load of cash always seemed to happen before my claim of ownership was recognized.
Myerson seems to think this is all some sort of brand new modern socialism and Jonah Goldberg has some fun with him pointing out that nearly everything Myerson calls for is straight out of the Soviet Union's constitution.
One wonders why he bothered to single out landlords, since he calls for the state appropriation of, well, everything. Why? Because "hoarders blow," and he doesn't mean folks who refuse to throw away their Kentucky Fried Chicken buckets and old Sharper Image catalogs. He means successful people who "hoard" the wealth that rightly belongs to all of us.

Apparently "blowing" is an open warrant to undo the entire constitutional order. If only someone had told the founders.

In the ensuing kerfuffle, Myerson, whose Twitter hashtag is "#FULLCOMMUNISM," seemed shocked that any of his ideas sounded Soviet to his critics. Andrew McCoy, a conservative blogger, offered the specific citations for Myerson's proposals in the Soviet constitution. I suspect this was news to Myerson, but even if not, I bet he doesn't care. It is a permanent trope of the left that its ideas failed because we didn't try hard enough. This time is always different.
But you see Myerson's reforms - unlike everything that ever came before - are fortified with electrolytes. [Makes the there you go gesture]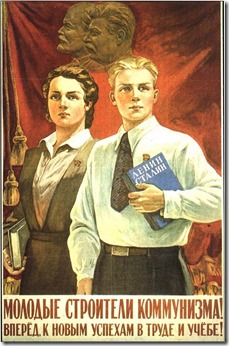 But Of Course: 'Bandit' Doomsday Prepper Arrested on Weapons Charges
We covered Tyler Smith and his plans to loot and pillage you after a disaster last year. Well you'll be shocked shocked to learn that Mr. 'Call me Humongous' Smith has a nasty past:
He also bragged for the camera about his plans to raid and loot other doomsday preppers' supplies when the end times came. "All your shiny AR's your high powered .308 rifles, your 50,000 rounds of ammo are all going to be ours", Smith warned.

Pierce county investigators say it was those claims, and Smith's brazen use of firearms on camera that landed him back in jail. "What led us to this guy was himself. He put himself on TV and in newspaper articles and he did things that scared the neighbor," said Troyer.

Smith is a level one sex offender following his conviction in King county in 2009, but he has not registered with law enforcement since his move to Pierce county. Troyer said he could face an additional charge of failing to register as a sex offender.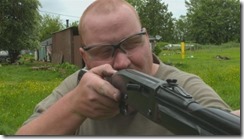 Harvey Weinstein: I'm Unclear on the Constitution and Would Like to Lose a Lot of Money
Which is why he's going to make a movie that will 'destroy the NRA'.
Mr. Stern asked Mr. Weinstein on Wednesday whether he owned a gun. The Hollywood heavyweight replied that he did not and never would. "I don't think we need guns in this country. And I hate it," the producer said. "I think the NRA is a disaster area."

Mr. Weinstein then revealed his secret project about the gun rights group. "I shouldn't say this, but I'll tell it to you, Howard," he said. "I'm going to make a movie with Meryl Streep, and we're going to take this head-on. And they're going to wish they weren't alive after I'm done with them."

The shock jock asked whether the film was going to be a documentary. Mr. Weinstein said no, that it would be a "big movie like a 'Mr. Smith Goes to Washington.'"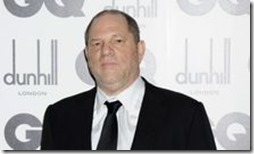 Car Thieves Stymied by New Anti-Theft Device
Which the manufacturer calls a 'manual transmission'. Maybe it's like The Club or something.
Springfield police say three men who jumped a food delivery driver also wanted to steal his car, but ran into a major problem -- none of them knew how to operate a manual transmission.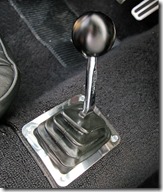 Lesser Known But Special Places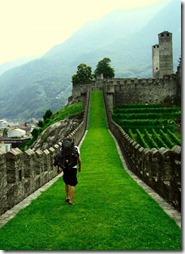 This popped on my playlist a week or two ago and Bookworm explains the story behind the song here which adds a poignancy to the lyrics.
Yahoo group. That is all.
The group thingy. And the middle class.
And my Twitter spew.
Tonight's post brought to you by another great gig: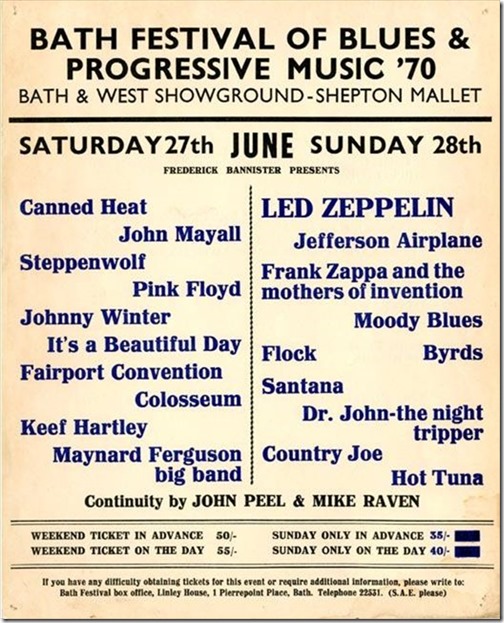 Notice: Posted by permission of AceCorp LLC and the true master. Please courier overnight open thread tips plus $9 for S&H to maetenloch at gmail. Otherwise send your scraps to BizarroAce. Do not taunt happy-fun ball.

posted by Maetenloch at
08:13 PM
|
Access Comments