« Dude Meets Obama and Goofs On Him
|
Main
|
Top Headline Comments 1-16-14 »
January 15, 2014
Overnight Open Thread (1-15-2014)
Tim Blair: Hey How Come My 17 Year Old World Vision-Sponsored Child Still Draws Like a Preschooler?
So Tim Blair of the Australian Daily Telegraph has been sponsoring a boy named Obvious in Zimbabwe for over ten years but recently noticed a deterioration in the occasional drawings and letters he receives from Obvious including misspellings of his own name.
And so he's starting to ask some obvious questions about what's going on.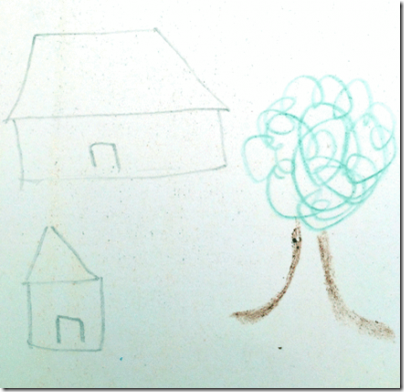 World Vision sends us a drawing from the boy every Christmas. Sadly, there is never any sign of improvement. In fact, lately he seems to be regressing.

He's now 17 years old. The above image is his most recent illustration.
World Vision director Matt Davis expressed concern over Tim's concern:
We share your concern about the recent report you have received from Obvious and we have requested an immediate response from our team in Zimbabwe. We are yet to hear back and will let you know as soon as we do.

I can assure you there are some really encouraging things happening in Obvious's community and we are committed to ensuring you receive an appropriate explanation as to what has been happening with his development.
And World Vision Australia CEO Tim Costello wrote an editorial personally addressed to Tim Blair and explained the Obvious mystery thusly:
I too sometimes wonder about the pictures I get from my sponsor children, which is why immediately following Mr Blair's concern regarding his sponsor child, Obvious, I rang our Zimbabwe staff to see if we could get to the bottom of the matter.

They visited Obvious and his mother where Obvious explained he decided to draw his vision of their future home, where they would have a brick house rather than a grass-thatched house. He drew a tree because of the heat and whirlwinds to provide shade and shelter from the harsh sun and winds.
And then he admitted that World Vision's individual child-sponsorship is really more of a group effort kind of thingy:
There was a time many years ago when World Vision's sponsorship program meant the child you sponsored would directly receive your monthly donation. While this model was effective for the individual child, we discovered it didn't change the poverty and situation surrounding them and instead created dissent from families who missed out.

As a result, we moved to what's called a ''community development model'' whereby your child, their family and their community benefit from your sponsorship. Working with community members and leaders, World Vision tailors programs to address varying causes of poverty and build a community's capacity to care for themselves.
Because you know sometimes it takes a village and all that. And maybe 'community development model' Obvious just sucks at drawing and writing and should focus its efforts elsewhere.
FBI Edits Mission Statement: Removes Law Enforcement As 'Primary' Purpose
It's now 'national security'.
"Following the 9/11 attacks, the FBI picked up scores of new responsibilities related to terrorism and counterintelligence while maintaining a finite amount of resources. What's not in question is that government agencies tend to benefit in numerous ways when considered critical to national security as opposed to law enforcement. 'If you tie yourself to national security, you get funding and you get exemptions on disclosure cases,' said McClanahan. 'You get all the wonderful arguments about how if you don't get your way, buildings will blow up and the country will be less safe.'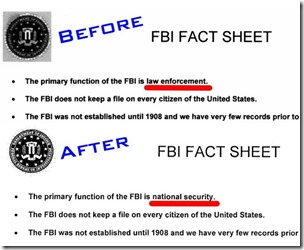 The 8 Most Terrible Things Done By Jim Moran, America's Worst Congressman
Jim "I like to hit people" Moran (D-VA) is like a one man walking list of all possible congressional scandals and offenses. From assault to voter fraud to insider trading to accepting financial favors to vote peddling to three other kinds of assault - you name it and Jim Moran (D-VA) has probably done it. The only crimes missing from the list seem to be mopery and indecent exposure and I'm pretty sure that's just an oversight on the tabulator's part. Oh and you can guess which ethnic group he really really dislikes. (thanks to CAC)

Doomsday Clock Remains at 5 Minutes Until Midnight
Reasons for the clock remaining at five minutes include the U.S. and Russian not doing much for disarmament increasing nuclear weapon stockpiles in India and China, stalled efforts to reduce carbon emissions globally, and "killer robots."
As well as $$$ since no one would pay much attention to the Bulletin of Atomic Scientists unless they harp imminent doom every year.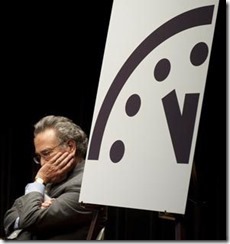 Why Yes I Will Beat You to Death With Your Own Machine Gun
And that's just what Cpl. Clifford Wooldridge did. From his Navy Cross citation:
As he crouched back behind the wall to reload, he saw the barrel of an enemy machine gun appear from around the wall. Without hesitation, he dropped his empty weapon and seized the machine gun barrel. He overwhelmed the enemy fighter in hand-to-hand combat, killing him with several blows to the head with the enemy's own machine gun.
Mrs. Alec Baldwin Stops Traffic in NYC Because Yoga
She has vowed to post a picture of a yoga pose every day in 2014 'regardless of where I am or what I'm wearing'.

And even a busy New York street couldn't stop Hilaria Baldwin from completing her mission as she posed in midtown New York on Tuesday.

For her most recent yoga picture, Baldwin chose a 'warrior' stance as she stood in high heels with a hood over her face in the middle of the street.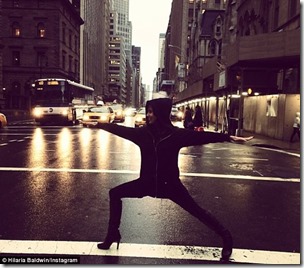 The NY Legal 50 Round AR-15 Magazine
Well legal for now until they pass a new law or just declare the whole thing an illegal meta-magazine.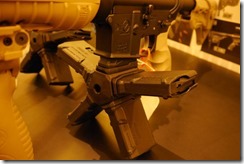 So You Drove Your Car into the Lake...
What to do now that your electric door locks and windows are shorted out.
Even Ghosts Get the Blues Sometimes
Or PTSD in the case of murder victims. Maybe someone should make a movie based on this idea...oh yeah right.
Psychological phenomena in dead people: Post- traumatic stress disorder in murdered people and its consequences to public health

Australian Journal of Parapsychology, Volume 13 Issue 1 (Jun 2013)

Wasney de Almeida Ferreira

The aims of this paper are to narrate and analyze some psychological phenomena that I have perceived in dead people, including evidence of post-traumatic stress disorder (PTSD) in murdered people. The methodology adopted was "projection of consciousness" (i.e., a non-ordinary state of consciousness), which allowed me to observe, interact, and interview dead people directly as a social psychologist. This investigation was based on Cartesian skepticism, which allowed me a more critical analysis of my experiences during projection of consciousness. There is strong evidence that a dead person: (i) continues living, thinking, behaving after death as if he/she still has his/her body because consciousness continues in an embodied state as 'postmortem embodied experiences'; (ii) may not realize for a considerable time that he/she is already dead since consciousness continues to be embodied after death (i.e., 'postmortem perturbation' - the duration of this perturbation can vary from person to person, in principle according to the type of death, and the level of conformation), and (iii) does not like to talk, remember, and/or explain things related to his/her own death because there is evidence that many events related to death are repressed in his/her unconscious ('postmortem cognitive repression'). In addition, there is evidence that dying can be very traumatic to consciousness, especially to the murdered, and PTSD may even develop.
NSFW-ish (thanks to Zakn). And then you have Curvy Swervy Dames which is vintage NSFW. You have been warned.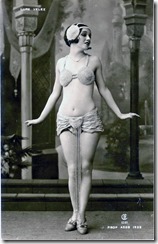 Teh Tweet!
Le AoSHQ groupe de Yahoo. Ooh la la!
Tonight's post brought to you by Joey Ramone - the early days: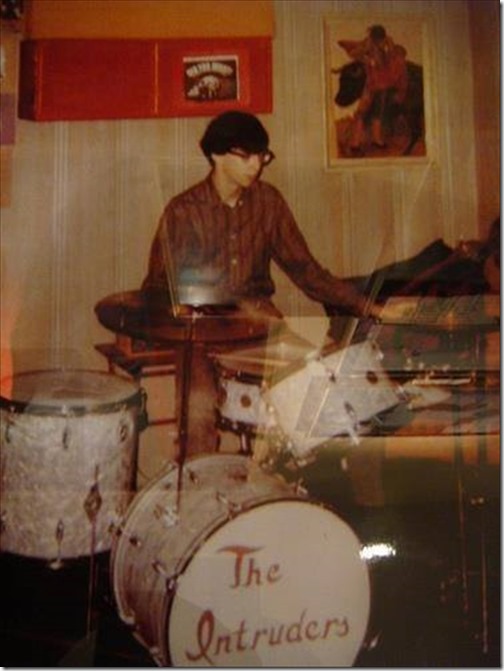 Notice: Posted with the implied permission of AceCorp LLC and the CT Overlords. Please e-mail overnight open thread tips to maetenloch at gmail. Otherwise send tips to Ace.

posted by Maetenloch at
10:35 PM
|
Access Comments