« The Odd-Duck-Looking President of France Is Nailing a Cute Actress
|
Main
|
Top Headline Comments (1-15-14) »
January 14, 2014
Overnight Open Thread (1-14-2014)
Because no one expects the early ONT. That is is primary weapon. Well that and uncertainty. And of course arbitrary bannings - can't forget about that one.
The collected thoughts of 'Spengler' AKA David P. Goldman who writes for the Asia Times Online. His take on world events is usually clear-headed, dispassionate, and quite often on the pessimistic side. Which given human nature makes his views all too often accurate as well.
But not infallible - I think he tends to be the most wrong when it comes to predictions about the US. In fact before he revealed his identity I just assumed he was a British or Australian expat who had never lived in the US. But overall I'd say these 'laws' do hold true for all countries in the long run. Maybe some nation will be the eventual exception but I wouldn't bet that way.
Spengler's Universal Law #1: A man or a nation at the brink of death does not have a "rational self-interest."
Spengler's Universal Law #2: When the nations of the world see their demise not as a distant prospect over the horizon, but as a foreseeable outcome, they perish of despair.
Spengler's Universal Law #3: Contrary to what you may have heard from the sociologists, the human mortality rate is still 100 percent.
Spengler's Universal Law #4: The history of the world is the history of mankind's search for immortality.
Spengler's Universal Law #5: Humankind cannot bear mortality without the hope of immortality.
Spengler's Universal Law #6 (courtesy of Warren Buffett): You don't know who's naked until the tide goes out.
Spengler's Universal Law #7: Political models are like automobile models: you can't have them unless you can pay for them.
Spengler's Universal Law #8: Wars are won by destroying the enemy's will to fight. A nation is never really beaten until it sells its women.
Spengler's Universal Law #9: A country isn't beaten until it sells its women, but it's damned when its women sell themselves.
Spengler's Universal Law #10: There's a world of difference between a lunatic and a lunatic who has won the lottery.
Spengler's Universal Law #11: At all times and in all places, the men and women of every culture deserve each other.
Spengler's Universal Law #12: Nothing is more dangerous than a civilization that has only just discovered it is dying.
Spengler's Universal Law #13: Across epochs and culture, blood has flown in inverse proportion to the hope of victory.
Spengler's Universal Law #14: Stick around long enough, and you turn into a theme park.
Spengler's Universal Law #15: When we worship ourselves, eventually we become the god that failed.
Spengler's Universal Law #16: Small civilizations perish for any number of reasons, but great civilizations die only when they no longer want to live.
Spengler's Universal Law #17: If you stay in the same place and do the same thing long enough, some empire eventually will overrun you.
Spengler's Universal Law #18: Maybe we would be better off if we never had been born, but who has such luck? Not one in a thousand.
Spengler's Universal Law #19: Pagan faith, however powerful, turns into Stygian nihilism when disappointed.
Spengler's Universal Law #20: Democracy only gives people the kind of government they deserve.
Spengler's Universal Law #21: If you believe in yourself, you're probably whoring after strange gods.
Spengler's Universal Law #22: Optimism is cowardice, at least when the subject is Muslim democracy.
Spengler's Universal Law #23: The best thing you can do for zombie cultures is, don't be one of them.
The Shrinking American Newspaper, 1989-2014
This is something I notice whenever I go through older newspapers - they used to be a LOT wider and had more articles in them. This is particularly noticeable looking at papers from WWII which seem almost like oversized novelty papers compared to today. But as you can see here there's been quite a bit of shrinkage even in the last 23 years. A bit of this was probably a good thing ergonomically  but this is also a tangible sign of the decline of newspapers.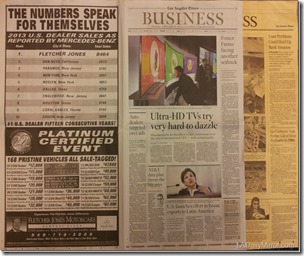 A Reprieve for Incandescent Bulbs?
Well kinda.
As part of the new budget deal announced today, Congress has voted to eliminate standards for light bulb efficiency, standards that would see incandescent bulbs phased out in favor of technologies that convert far more electricity into light.
But when you dig into it, it turns out that Congress just eliminated funding for the enforcement of efficiency standards for light bulbs. Which means they could come back at any time if the money appears. Probably not quite enough to keep manufacturers producing. Oh and here's a related picture - you fill in the details.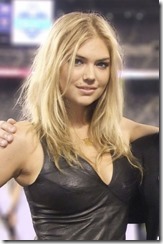 Why Does Wyoming Hate Computer Science?
Because not a single person there even took the 2013 AP Computer Science exam. Women and minorities hardest hit.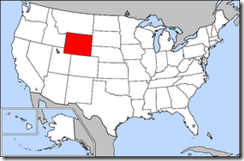 Science: You're Going to the Bathroom All Wrong
Yeah you can't even take a dump correctly - at least according to Top. Poop. Scientists. And that's just the start of your bathroom failures.
1. You're Not Pooping Properly

Think your porcelain throne is comfy? Or do you take your dumps squatting down outside like an animal? If you prefer to shit in the woods, then you've got it right! Our routine pooping practices are all wrong here in America, and it may actually be affecting your health.

According to a Stanford study this is how to poop properly.
You just wish you could be 18% as awesome as the Guangbiao Chen. Now most of his achievements are likely out of reach for the non-elite but I think "Foremost Environmental Preservation Demolition Expert" is probably doable for many of you. And there's even a card generator for your ilk.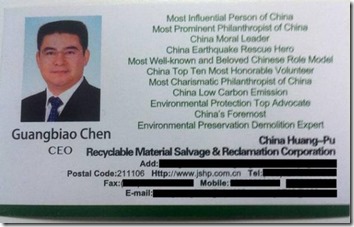 5 Hilariously Awkward Meltdowns Hidden on DVD Commentaries
I think my favorite one is the commentary to They Live in which  "Rowdy" Roddy Piper casually reveals that he thinks the movie was actually a documentary.
They Live is a cultural milestone. A masterpiece of art and cinema. It is how an entire generation will be remembered -- not by their politics, music, or theater, but by this six-minute fistfight scene alone. If you haven't seen it, shame on you. We should exile you from this entry entirely, but we'll take pity this one time and fill you in. They Live was a sci-fi/action flick about aliens who invade by sneaking subliminal messages into corporate advertising campaigns -- messages that only become visible when the movies' heroes don magic sunglasses. For director John Carpenter, it was an opportunity to turn his acidic criticism of Reaganomics into a major release. For professional wrestler and movie star "Rowdy" Roddy Piper, it was a documentary.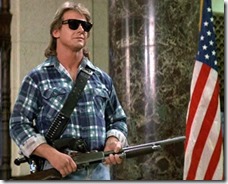 But it took the Japanese division of Frito-Lay to do it.
Yes, this limited-edition Cheetos is the new addition to Frito-Lay's growing list of exotic snack flavors that hit stores in Japan. According to reviews, the snack offers a playful mix of cheese and a tinge of lemon that fizzes. But we have yet to confirm whether the snack also contains caffeine.

To the frustration of some food enthusiasts, this isn't available in the United States or elsewhere outside of Japan. You can, however, order them online for only $3.50 per pack.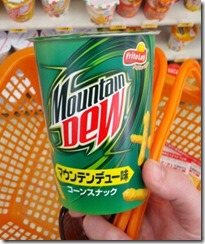 The AoSHQ group. Yeah.
Teh Tweet!
Tonight's post brought to you by better off not knowing: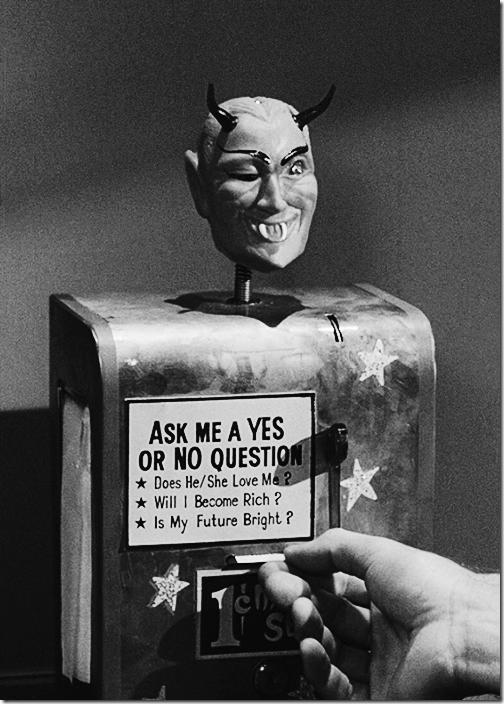 Notice: Posted by permission of AceCorp LLC. Please e-mail overnight open thread tips to maetenloch at gmail. Otherwise send tips to Ace.

posted by Maetenloch at
08:47 PM
|
Access Comments