« "Compassionate Conservatism" ... Kill It With Fire!
|
Main
|
NFL PLAYOFFS »
January 11, 2014
No More College Football
And no more of this "SEC DOMINATES" crap either. The only SEC team that dominated anything was an old SWC team. (except LSU and Miss. State but hell, Rice?) Ok, and Ole Miss. Wait, Missouri is in the SEC too now.. South Carolina...? Ok they went 7-3 in bowl games. Which led every other conference...
farg
You get one last cheerleader this season and also the results of the Bowl Pickem stuff that @MikeTalley73 was kind enough to manage. This was a confidence pick deal, you assigned a weighting to your picks.
Here 'tis, name and points:
Greg's Official Pick Set 461
Murph 437
The Dude 423
Go VOLS!!! 418
Bawl O'really's Pick Set 412

Thank you MikeT for hosting this thing.
And thank you college cheerleaders. Good job. See you next season.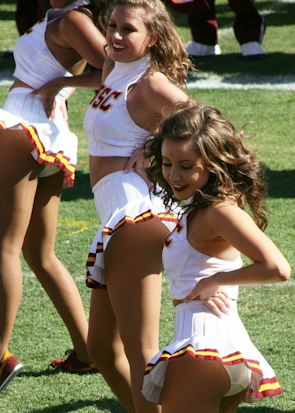 posted by Dave In Texas at
04:28 PM
|
Access Comments