« Spaced-Out Challenge: The Celestial Twins
|
Main
|
Top Headline Comments 1-6-14 »
January 05, 2014
Overnight Open Thread (1-5-2014)
Tomorrow is the Most Depressing Day of the Year
Or at least the day of the most depressed whinging on social media.
Tomorrow is set to be the most depressing day of the year, according to a new study.

Extensive analysis of social media reveals that the first Monday back at work in January is the most miserable.
On the other hand if you do get through Monday, you're past the hump.
Melissa Harris-Perry Weeps to Keep Her Job
Over her mocking of Romney and his adopted black grandson. Of course now she claims that any offense was unintentional but Dan Riehl points out that this is a lie and the entire segment was an exercise in snark and there wasn't any other reason to show Romney and his grandson.
And Rick Moran has a theory on why MSNBC hosts seem to have such a problem with behaving decently on the air (Martin Bashir and Alec Baldwin have already lost their jobs after one transgression too many):
Harris-Perry, Baldwin, Bashir, Schultz, and Hayes are not doing anything differently in front of the camera than they do when in casual conversation among themselves and their liberal friends. The wildly exaggerated caricatures of conservatives they routinely use to describe their political opponents - ascribing evil intent to every action, every utterance - is part of liberal culture. It's a laziness of thought and mind that has become second nature to them. And, secure in their arrogant belief of moral superiority, they fail to see their own racism, their own bigotry, their own hateful, hurtful attitudes unless someone steps out and throws it in their face.

It makes you think, what are they apologizing for? They're not sorry. This is how they talk. This is what they think.
To the left conservatives are the evil Other and so the usual bounds of decent behavior simply do not apply to them.
And believe it or not the Romney-grandson mocking is only the 5th dumbest thing Melissa Harris-Perry has said in 2013. And then you have some of her greatest hits from previous years.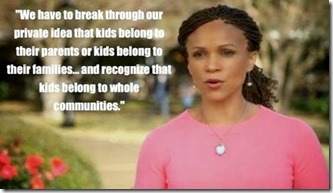 Physicists Fail to Find Time Travelers
Surely one of the main ways to vet someone who claims to be a time traveler is their knowledge of something that has not yet occurred. This concept inspired Nemeroff (co-creator and editor of the Astronomy Picture Of the Day website) and Wilson to search the internet for signs of anachronistic factoids. For example, a post from 2006 containing the phrase "President Obama" would hardly be anachronistic, as his potential candidacy was already being discussed.

...Most search engines have a great deal of difficulty searching for items posted within a given slice of time. After studying the capabilities of a number of search engines and social media, our intrepid investigators chose Twitter as their hunting ground. With one exception deemed overly speculative (as described above), they came up empty. No evidence of precogniscience appeared in roughly a trillion tweets. They further performed a number of related searches, which came up empty.
So maybe you can only time travel into the future (and not via the boring waiting-for-things-to-happen way). Or perhaps savvy time travelers have ways of dealing with physicists who spot them and talk about it.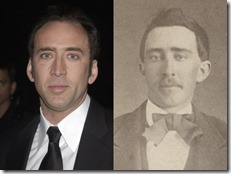 The Biggest Danger to U-2 Pilots
Is not what you think.
Part of flying the U-2 at operational altitudes at and above 70,000 feet, well over twice the altitude that is unable to support life, is knowing and managing the medical risks, the cockpit pressurization system (which only pressurizes the aircraft to 29,000 feet, not the comfortable 8,000 feet of a jetliner)  and the pilot's pressure suit (the only thing that will keep him alive if his cockpit pressurization fails, or if he has to abandon the aircraft without descending into thicker air). The aeromedical risks include the scourges of mountaineers - high altitude pulmonary edema and high altitude cerebral edema. But there's also a constant risk of Decompression Sickness (DCS): as divers have long known it, "the bends."
And for a number of possible reasons U-2 pilots are suffering from DCS more and more in recent years.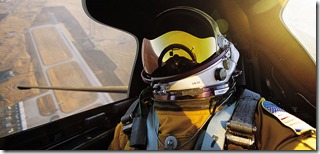 Complete with socialist evening wear and the hint of imminent pancake making.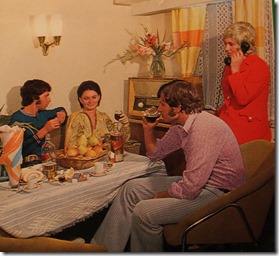 US Government Prepares to Regulate Hand and Face Transplants
The SEC Wants To Regulate All Crowdfunding
"Proposed new rules require that funding portals register with the Securities and Exchange Commission and the Financial Intermediary Regulatory Authority. In addition, investors must have access to a business plan, use of proceeds, a valuation of the company, and financials, so Certified Public Accountants may be needed. The SEC estimates that for amounts under $100,000, the fees will be 12.9% to 39% of the money raised, though it may drop to under 8% for higher amounts.
Because everything must be regulated by the government even if currently it has no problems. Or else CHAOS!
"When a man masturbates in public, it's creepy and it's criminal and women feel at best grossed out and at worst violated. When a woman masturbates in public, it's .. a really funny article for Cosmoplitan?"
Pervy for him, patriarchy-smashing for her.
On the train, I clandestinely turned the vibrator on, but couldn't figure out a comfortable way to sit because they don't have helpful pamphlets on the ergonomics of public masturbation. Also, I was dripping tzatziki sauce on my skirt. From somewhere else in the car came the whooping cough of a small child, which oddly enough was not doing it for me sexually.  By Union Square, it was working physically, but to have an orgasm you also have to be in The Zone mentally, and I was about eighty miles and one off-road path from The Zone, no matter how hard I tried.. I did not have an orgasm. However I finished my gyro, which was actually pretty good.
Whatever Happened To Fitness Television Programs?
From the original Jack LaLanne show to the 80s-licious 20 Minute Workout fitness shows seem to have vanished from the airways. About all you see these days are late night exercise infomercials.
Weekly Commenter Standings
Top 10 commenters:
1 [1075 comments] 'Sven10077' [150.82 posts/day]
2 [393 comments] 'Nip Sip'
3 [376 comments] 'garrett'
4 [364 comments] 'Mike Hammer'
5 [364 comments] 'Anna Puma (+SmuD)'
6 [347 comments] 'grammie winger'
7 [346 comments] 'Bitter Clinger and All That (Unexpurgated Edition)'
8 [302 comments] 'Niedermeyer's Dead Horse'
9 [298 comments] 'cthulhu'
10 [285 comments] 'Carol '
Top 10 sockpuppeteers:
1 [81 names] 'The Political Hat' [11.36 unique names/day]
2 [54 names] 'fluffy'
3 [48 names] 'Beakman's cold, cold World'
4 [46 names] 'Doctor Fish'
5 [41 names] 'Meremortal, throw your paper'
6 [36 names] 'Brandon In Baton Rouge'
7 [32 names] 'Nip Sip'
8 [32 names] 'phreshone'
9 [29 names] 'Cicero (@cicero)'
10 [26 names] 'wth'
The group. Yeah.
Where it's at - the Twitter
Tonight's post brought to you by Monday mornings: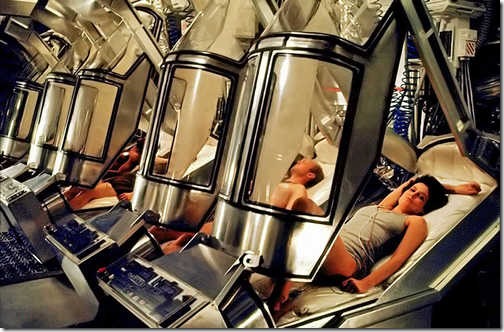 Notice: Posted by permission of AceCorp LLC, the Illuminati, and the Gafia. Please e-mail overnight open thread tips to maetenloch at gmail. Otherwise send tips to Ace.

posted by Maetenloch at
10:06 PM
|
Access Comments