« Spaced-Out Challenge: Taurus the Bull
|
Main
|
Top Headline Comments 12-23-13 »
December 22, 2013
Overnight Open Thread (12-22-2013)
South Park Explains the Justine Sacco and Phil Robertson Affairs
Because human sacrifice is still a fun and enjoyable way to expiate your sins, bring the tribe all together, and enforce the Gleichschaltung.
Link to video to avoid autoplay in some browsers
Phil Robertson-gatepalooza
Sadly we're now heading towards the state of the UK where just publicly stating certain passages from Corinthians can get you arrested for hate speech. If you're lucky, you'll just be fired and shunned from society.
Of Ducks and Gays and Tolerance
First Amendment Free Speech vs Cultural Space for Dissenting Opinions
The Lies of the Media and the Robertson GQ Quote That Won't Be Quoted
Our culture has accepted two huge lies. The first is that if you disagree with someone's lifestyle, you must fear or hate them. The second is that to love someone means you agree with everything they believe or do. Both are nonsense. You don't have to compromise convictions to be compassionate.
Cracker Barrel Reinstates Duck Dynasty Gear and here's why they were so quick to turn against DD. Short version: They have a history with GLAAD as well as not-so-clean hands.
Why Duck Dynasty Threatens the Left
And if you think the Robertsons have had an easy, charmed, trouble-and-sin-free life, you should watch this video and this one too.
A&E's Proposed Replacement Show for Duck Dynasty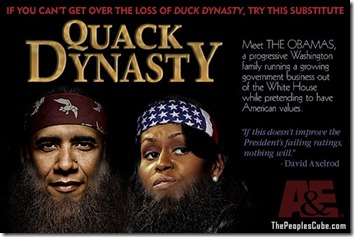 So The Worst Person on Earth Finally Landed in Cape Town
Justine Sacco is still living - for now. But then it's so much easier and enjoyable to destroy someone over an insensitive tweet towards Africa's AIDS problem than say actually attempt to do anything about it.
There was a time when even the Left considered Lord of the Flies a cautionary tale. Now they treat it like an instruction manual.
And if you disagree you're worse than Hitler and will have to deal with the bloodthirsty Ewok:
This @justinesacco Thought Traitor has had it too good for too long. It's about time this person I never heard of got what's comin' to her.

- SquatchPride69 (@AceofSpadesHQ) December 20, 2013
@OkieMuskogee33 @yesnicksearcy @gmaslsk @SonnyBunch @BuzzFeed Murder's too good for them. What are you, soft on WordCrime?

- SquatchPride69 (@AceofSpadesHQ) December 20, 2013
Obama's Federal Government at Work: Dealing with the Piano Teacher Menace
Background: the Federal Trade Commission got a bug up ah, decided that some boilerplate, non-binding, non-enforceable language in the Music Teachers National Association (a small nonprofit out of Ohio) represented an attempt to jack up prices in the high-stakes, ruthlessly competitive world of piano lessons (average lesson, according to the WSJ: $30). Not having any friends in court - and no, I don't think that I'll strike that out, given that it's brutally truthful - the MTNA simply surrendered to the tender mercies of the FTC.
Details of the yet to be approved consent decree:
This October, MTNA signed a consent decree-its contents as ludicrous as the investigation. The association did not have to admit or deny guilt. It must, however, read a statement out loud at every future national MTNA event warning members against talking about prices or recruitment. It must send this statement to all 22,000 members and post it on its website. It must contact all of its 500-plus affiliates and get them to sign a compliance statement.

The association must also develop a sweeping antitrust compliance program that will require annual training of its state presidents on the potential crimes of robber-baron piano teachers. It must submit regular reports to the FTC and appoint an antitrust compliance officer. (The FTC wanted the officer to be an attorney, but Mr. Ingle explained that this would "break the bank," so the agency-how gracious-is allowing him to fill the post.) And it must comply with most of this for the next 20 years.
We can breathe a bit freer since Top Men are protecting our children from the depredations of unrestricted piano teachers.
I'd come to New England after many years away and, in Seattle, thought I'd packed well for the trip. I'd made a point to bring my very warm Seattle jacket. I stepped outside into the New England winter this morning and between the door and the car I knew, based on testicle retraction velocity, that my coat had nothing to say to this winter. I might as well have packed and dressed in a Speedo. At least I would have been rapidly arrested and taken to a warm jail cell until my need for medication could be determined.

In the car, having cranked the heat to fat end of the red stripe on the dial, my thawing reptile brain hissed, "Get a coat or die, monkeyboy."

But where? I was only going to be here for a few weeks before going back to the temperate zone of Seattle. I knew that various stores around this township would have vast stocks of sensible and warm winter coats but I didn't really feel like investing somewhere north of $100 in some multiple layered goose-down body blimp that would warm you even within fifteen yards of Al Gore. I just needed a warm and dependable coat at not too much money. $75 to $85 . that would get me through the New England nights without frostbite.

Then I remembered that this town has something that Seattle didn't because Seattle is just far too "smart" to have one - A Wal-Mart.

Wal-Mart, the greatest thing to happen for working people in the United States since trade unions and, today, a lot more beneficial to them as well. This town had two vast Wal-Mart's. It was bracketed with them. I set off confident I could get a temporary coat at an affordable price. Little did I know.

...I found the basketball court sized area marked 'MEN' and turned in. Fleece coats, fleece vests, overcoats, Dickie work coats, and then winter coats in the quilted style that simply shouts, "You'll stay toasty inside even in Nome!" And, amidst three or four circular racks, I saw a selection in blue, grey, black, green, and red of bright and shiny new winter coats. Above the racks was the simple sign in red and it said: "$7".

Yes, I blinked and looked away. I looked back. It still said: "$7". Above it a smaller sign said, almost in apology, "Was $15."
Yes you can get this for just $7. Somebody should find John Edwards in whatever Federal prison he's currently staying in and let him know.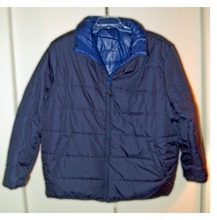 The Snake Eaters and the Yards
The Green Berets in Vietnam came to love their Montagnard allies and the Montagnards loved their Green Berets back. But thanks to their loyalty to the US the Montagnards lost almost everything.
The indigenous Montagnards, recruited into service by the American Special Forces in Vietnam's mountain highlands, defended villages against the Viet Cong and served as rapid response forces. The Special Forces and the Montagnards-each tough, versatile, and accustomed to living in wild conditions-formed an affinity for each other. In the testimony of many veterans, their working relationship with the Montagnards, nicknamed Yards, was a bright spot in a confusing and frustrating war. The bond between America's elite fighters and their indigenous partners has persisted into the present, but despite the best efforts of vets, the Montagnards have suffered greatly in the postwar years, at least in part because they cast their lot with the U.S. Army. In a war with more than its share of tragedies, this one is less often told but is crucial to understanding the conflict and its toll.

...On July 6, 1964, in a stellar example of collaboration between the Special Forces and indigenous troops, Capt. Roger H.C. Donlon, his group of 12 Green Berets, 60 Nung, 311 CIDG troops, and an Australian adviser, fended off a late-night attack on their isolated camp near Nam Dong village, repelling 900 North Vietnamese in a five-hour battle. Donlon, who was wounded four times but continued to direct the defense of the camp, earned the first Congressional Medal of Honor to be awarded in Vietnam. He gave particular credit to the Nung. [Read Donlon's MoH citation to see why he thoroughly deserved it - M]
But it was mostly due to the efforts of Green Berets veterans that they didn't lose everything.
Throughout the 1980s, 1990s, and 2000s, some 3,000 Montagnards with combat records have emigrated to the United States. The tribesmen chose to settle in a cluster in North Carolina, in part because of the strong Special Forces presence near Fort Bragg. The Special Forces Association, a veterans' group, has assisted with the process of immigration, circulating images of refugees who claimed to be veterans, in hopes of finding former Green Berets who could verify their stories. ...Discussions of the tribes' plight on pro-military message boards focus on the Montagnards' loyalty, Christianity, and sense of duty, drawing a contrast between the worthy Yard immigrants and an ungrateful American public. The fight to help Montagnard refugees enter the U.S. has created strange bedfellows, as the Special Forces have advocated for tribesmen alongside organizations like Human Rights Watch.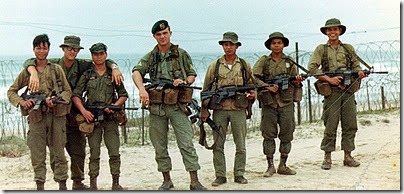 Stephen Green Reviews LED Bulbs
A while back I wrote that Melissa and I had given up our expensive and ultimately unfulfilling fling with CFL lightbulbs. We must have spent a couple thousand dollars putting them all over the house, but as soon as the ones in the outdoor sconces die off, we'll be done with them completely. I've been experimenting with different brands of LEDs, and Glenn Reynolds' mention this morning of Cree's bulbs reminded me to finally write up what I've learned.

The first lesson is: Brand counts.
The cheapest bulbs we've used are also my favorite. Cree is a longtime producer of commercial LED lighting, but is moving into residential in a big way. Their bulbs produce the closest I've seen to honest-to-God warm-feeling light, they come on instantly, and seem to have the best dimming range. I have one in my studio ceiling, just a few feet away from a traditional incandescent, and the two are virtually indistinguishable from one another at full brightness. The difference being that the Sylvania bulb is using 65 watts and the Cree is sipping a mere 9.5.

...But I won't be replacing any of the traditional reflector bulbs in the ceiling of our kitchen or living room, or in the dining room fixture. Because the second lesson is: LEDs aren't for every room in the house.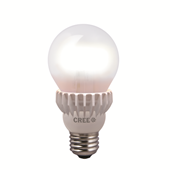 BOSTON- In the largest study of its kind, people who ate a daily handful of nuts were 20 percent less likely to die from any cause over a 30-year period than were those who didn't consume nuts, say scientists from Dana-Farber Cancer Institute, Brigham and Women's Hospital, and the Harvard School of Public Health.

..."The most obvious benefit was a reduction of 29 percent in deaths from heart disease - the major killer of people in America," said Charles S. Fuchs, MD, MPH, director of the Gastrointestinal Cancer Center at Dana-Farber, who is the senior author of the report. "But we also saw a significant reduction - 11 percent - in the risk of dying from cancer," added Fuchs, who is also affiliated with the Channing Division of Network Medicine at Brigham and Women's.

Whether any specific type or types of nuts were crucial to the protective effect couldn't be determined. However, the reduction in mortality was similar both for peanuts and for "tree nuts" - walnuts, hazelnuts, almonds, Brazil nuts, cashews, macadamias, pecans, cashews, pistachios and pine nuts.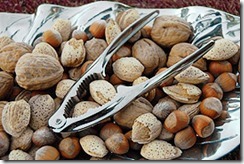 Crafting with a Coke can.
Weekly Commenter Standings
Top 10 commenters:
1 [444 comments] 'Mike Hammer' [62.32 posts/day]
2 [375 comments] 'Bitter Clinger and All That (Unexpurgated Edition)'
3 [348 comments] 'yankeefifth'
4 [345 comments] 'sven10077'
5 [343 comments] 'Anna Puma (+SmuD)'
6 [315 comments] '---'
7 [300 comments] 'garrett'
8 [277 comments] 'grammie winger'
9 [274 comments] 'cthulhu'
10 [270 comments] 'Vic</i>'
Top 10 sockpuppeteers:
1 [78 names] 'White people r Pussies' [10.95 unique names/day]
2 [66 names] 'Islamic Rage Boy'
3 [56 names] 'Brandon In Baton Rouge'
4 [53 names] 'Meremortal, ,'
5 [49 names] 'Cicero (@cicero)'
6 [42 names] 'loves to hate'
7 [41 names] 'The Political Hat'
8 [32 names] 'Doctor Fish'
9 [28 names] 'Seamus Muldoon'
10 [26 names] 'Romeo13'
The group. Yeah.
Where it's at - the Twitter
Tonight's post brought to you by December: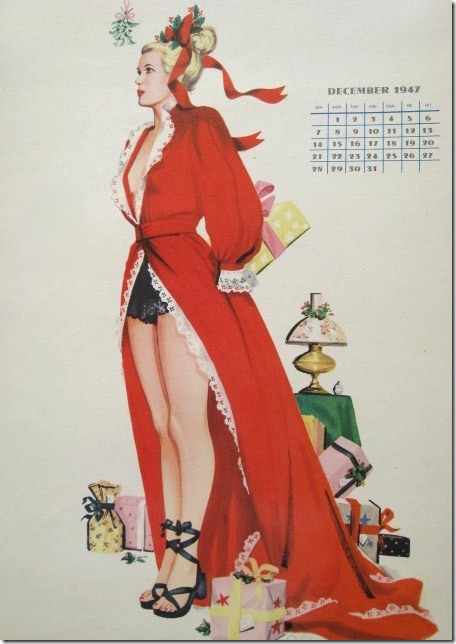 Notice: Posted by permission of AceCorp LLC. Please e-mail overnight open thread tips to maetenloch at gmail. Otherwise send tips to Ace.

posted by Maetenloch at
10:23 PM
|
Access Comments