« Spaced-Out Challenge: Orion The Hunter
|
Main
|
Top Headline Comments 12-9-13 »
December 08, 2013
Overnight Open Thread (12-8-2013)
Even Obama Can't Violate Fundamental Laws of Politics
There is an ironclad law of redistributive politics at play in the ACA (ObamaCare) fiasco.

This law is that concentrated interests almost always conquer diffuse interests.  Milk producers are a concentrated interest.  Milk consumers are a diffuse interest.  Guess which group is favored by the long history of milk price supports?  Dairy farmers get fat checks.  School teachers and plumbers and accountants pay more for milk.

One corollary to this law is that legislators try to create concentrated benefits and diffuse costs by separating the funding mechanism (taxes on all) from the supply of benefits (a local interest). Perhaps your community benefits from a community center, educational program, or a resurfaced highway.  Those projects almost always fail a simple cost-benefit test because if they made sense for local communities to do, they would just do them.  If they don't, they seek assistance from their representatives in Congress.

...Vulnerable Democrats in Congress are starting to panic because they are seeing the consequences of violating the law of diffuse and concentrated interests.  Those insurance cancellation letters and the higher prices faced by a portion of those shopping on the exchange are a small portion of the population (probably less than one percent), but they are highly concentrated, not to mention vocal.
Yep signs like this are a sign of a major politics FAIL: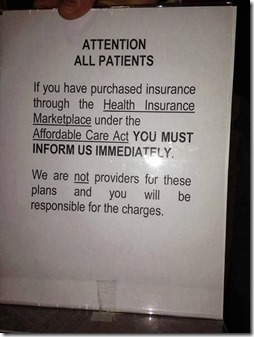 Why Government Hates the Family
The long-term goal of the government's social policies are to flatten society out into one atomized mass. There will be only the state and the individual, and the individual will have no protection, no mediating institutions, between itself and the state.

Antipathy towards a wide variety of actors--the Catholic Church, the Boy Scouts, "special interests" of all types, political parties, private universities--can all be understood in light of this fact.

The government reserves special hatred for the family, because the family is older than the state and, unless steps are taken, will outlast it. It gives the individual a locus of attention besides the state, and therefore, must be crushed. The ongoing destruction of the concepts of both marriage and family by the left is intended to remove permanently the transcendent family from the political sphere, leaving only mere biological relationships, which are not enough to inspire resistance to the state.
Because your real family is all your fellow progressive comrades.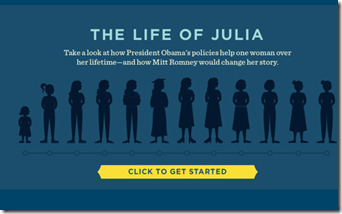 Both of these videos show people being fatally shot. They're not graphic but consider this a content warning.
Here two armed robbers in Brazil hold up a pizza place but don't realize a policeman saw them.
And here is another video showing a traffic stop gone bad.
Can you spot when the gunman was fatally shot? Answer: Nope because guns aren't death rays.
Guess who is the world's largest producer of liquid and gaseous hydrocarbon fuels (oil, natural gas, and natural gas liquids)? For years it has been Russia, which is deeply dependent on the production and export of such products (taxes and tariffs on them provide 40 percent of the government's budget).

But this year, probably already, Russia will be overtaken by the United States, according to an article in the Wall Street Journal. U.S. oil production increased by more than a million barrels a day last year, the largest annual increase since oil production began in 1859. Russian oil production has been falling.

This has huge geopolitical implications and those implications all favor the United States. Imports of oil and gas are falling, down 15 and 32 percent respectively in the last five years, improving the balance of trade and reducing the political leverage of such countries as Russia, Saudi Arabia, and Venezuela.
And all this is despite Obama's best efforts.
Matt Yglesias Goes to a Walmart
And finds it surprisingly great.
Like most good urban liberals, I've been engaged in a lifelong near-boycott of Walmart. Not so much out of any deeply felt, principled objections to the store, but because they don't really build Walmarts in big liberal cities. When the company tries to set up shop in a liberal town, it's frequently stymied by union groups and their allies. The myriad zoning and permitting rules surrounding urban land create many avenues for groups with political clout to block disfavored stores, and such moves have, for example, kept Walmart out of New York City for years.

But on Wednesday, after running a gantlet of political obstacles, two new Walmarts opened in Washington, D.C. And the one I visited, at least, is pretty great.
But completely passé since it didn't satisfy his needs at the moment.
Still, while wandering around, it was hard to avoid the conclusion that the urban-format Walmart may be an idea whose time has already passed. The store was actually surprisingly busy for a midmorning Wednesday, with seemingly half the off-duty shift workers and scooter-bound disabled residents of the city plying the aisles. But there was nothing I wanted to buy.
And here is a classic video of two brits visiting Walmart who find their snark overcome by admiration of the behemoth known as a Walmart Megastore.
Kevin Kelley is the head football coach at Pulaski Academy in Little Rock, Arkansas. In games, he instructs his team to never punt, to never receive punts, and almost always onside kick.

The numbers Kelley cites are that eye-popping. And he isn't cooking the books: Cal professor David Romer concluded that teams should not punt when facing fourth-and-4 or less; NFL stats analyst Brian Burke has detailed the need to rethink fourth-down decision-making; Football Outsiders has conflated punts with turnovers. You've even read about it on this site. Most fans and analysts who are willing to accept that change is a fundamental part of life have embraced the idea that automatically punting on fourth down doesn't make sense.

Since Kelley took over, Pulaski is 124-22 and has won three state titles.
5 Animal Rights Campaigns That Managed to Screw Over Animals
The Humane Society wanted to euthanize all of Michael Vick's dogs (luckily a judge disagreed) and then just a few years later worked to allow him to get more dogs. WTF?
NBC's 1983 Fall Preview of TV Shows
Man these sure sucked more than I remembered. Sturgeon's Law definitely applies.
Weekly Commenter Standings
Top 10 commenters:
1 [418 comments] 'Anna Puma (+SmuD)' [58.68 posts/day]
2 [410 comments] 'Nip Sip'
3 [401 comments] 'EC'
4 [348 comments] 'sven10077'
5 [294 comments] 'Flatbush Joe'
6 [291 comments] 'Mike Hammer'
7 [285 comments] 'Niedermeyer's Dead Horse'
8 [280 comments] 'garrett'
9 [269 comments] 'BCochran1981 - Credible Hulk'
10 [233 comments] 'toby928? insists on talking about robots'
Top 10 sockpuppeteers:
1 [79 names] 'phreshone' [11.09 unique names/day]
2 [66 names] 'The Political Hat'
3 [65 names] 'Islamic Rage Boy'
4 [58 names] 'Brandon In Baton Rouge'
5 [50 names] 'Joe Biden'
6 [48 names] 'Cicero (@cicero)'
7 [45 names] 'Sir Edmund Hillary'
8 [43 names] 'Nip Sip'
9 [36 names] 'andycanuck'
10 [35 names] 'Caliban'
The group. Yeah.
Where it's at - the Twitter
Tonight's post brought to you by not great: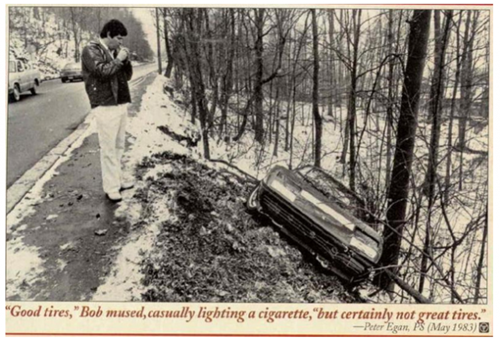 Notice: Posted by permission of AceCorp LLC. Please e-mail overnight open thread tips to maetenloch at gmail. Otherwise send tips to Ace.

posted by Maetenloch at
09:35 PM
|
Access Comments