« Sun. Morning Open Before The Book Thread Thread [OregonMuse]
|
Main
|
Sunday Football Thread »
November 10, 2013
Sunday Morning Book Thread 11-10-2013: Noble Savages [OregonMuse]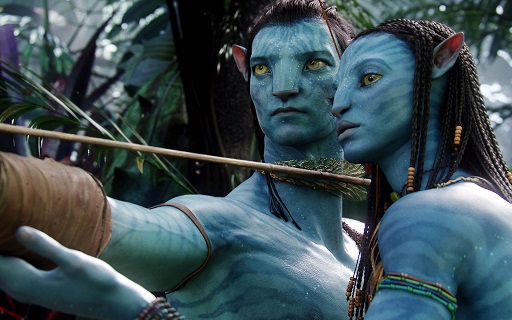 "My, But You're Looking Especially Noble This Morning"
Good morning morons and moronettes and welcome to AoSHQ's prestigious Sunday Morning Book Thread.
From last week's thread:
46 There's a book here titled "Invisible Women Of Prehistory: Three million years of peace, six thousand years of war". Because of the patriarchy!

Yes, it will be on the test, deniers.

Posted by: boulder toilet hobo at November 03, 2013 12:04 PM (C3ps3)
Wait, does such a book even exist? Why yes, yes it does. Here it is. Bloody expensive, though.
I thought that the existence of these supposed prehistoric, peace-loving, living-in-harmony-with-nature matriarchies where there was no war and everything was all Skittles and unicorn farts had been pretty much debunked by actual scholarship. But I guess I could be wrong.
One guy who decidedly does not take this view is anthropologist Napoleon Chagnon who wrote Noble Savages: My Life Among Two Dangerous Tribes -- the Yanomamo and the Anthropologists.
When Napoleon Chagnon arrived in Venezuela's Amazon region in 1964 to study the Yanomamö Indians, one of the last large tribal groups still living in isolation, he expected to find Rousseau's "noble savages," so-called primitive people living contentedly in a pristine state of nature. Instead Chagnon discovered a remarkably violent society. Men who killed others had the most wives and offspring, their violence possibly giving them an evolutionary advantage. The prime reasons for violence, Chagnon found, were to avenge deaths and, if possible, abduct women.
That sounds pretty bad. But then he had to fight an even more primitive, bloodthirsty, and savage tribe insulated from the real world: his fellow academics:
When Chagnon began publishing his observations, some cultural anthropologists who could not accept an evolutionary basis for human behavior refused to believe them. Chagnon...was attacked in a scathing popular book, whose central allegation that he helped start a measles epidemic among the Yanomamö was quickly disproven, and the American Anthropological Association condemned him, only to rescind its condemnation after a vote by the membership.
Heh. Matthew 10:36 comes to mind here.
We've been romanticizing pre-industrial societies for quite some time now. A famous example of this is from An Essay on Man: Epistle I by Alexander Pope:
Lo! the poor Indian, whose untutor'd mind
Sees God in clouds, or hears him in the wind;
His soul, proud science never taught to stray
Far as the solar walk, or milky way;
Yet simple nature to his hope has giv'n,
Behind the cloud-topt hill, an humbler heav'n;
All nonsense, of course. But knowledge of this snippet became so widespread and familiar that it was not uncommon for writers to refer to native Americans as "Lo! the poor Indian", or simply "Lo".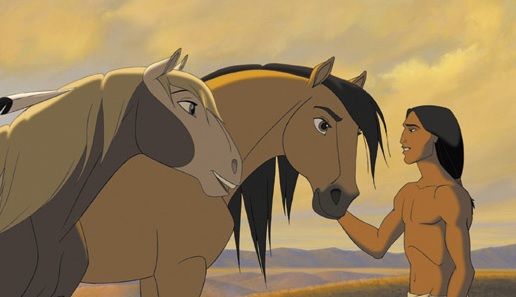 All That And Talking Horses, Too

I suppose we indulge in this sort of wishful thinking because some serious cultural amnesia has set in and we've forgotten how "nasty, brutish, and short" life was before the widespread use of things we now take for granted, such as indoor plumbing, effective medicine, and municipal garbage collection. So we project our modern sensibilities and assumptions backwards in time and so pre-industrial cultures tend to look to us like Thomas Kinkade paintings.
For a decidedly non-politically-correct view, I'm reading Indian Depredations in Texas by J.W. Wilbarger, available on Kindle for $2.99, but you can get various ebook and pdf versions for free elsewhere. The author's brother was scalped alive by Comanches, which is probably why he had no problem with expressing his view, early on in the book, that it was a good and proper thing that the various aboriginal peoples were in the process of being destroyed. It really jolts my modern sensibilities when I read something like that. Wilbarger, as was no doubt common back then, believed all native Americans were hopelessly barbaric savages, although he does go out of his way to note that the Pueblo Indians of New Mexico were an exception to his blanket condemnation.
But Depredations a fascinating historical account, nonetheless.

Mrs. Muse Recommends
I noticed last week that Mrs. Muse had the audiobook version of Hard Winter at Broken Arrow Crossing by Stephen Bly, which she picked up pretty much at random as the book she wanted to read was still out from the library. She told me she was enjoying. So I looked it up on Amazon and the Kindle version was going for only $4.99 so I snapped it up. I also noticed that Bly has written a boatload of other, mostly western, novels. He was the pastor of Winchester Community Church in Winchester, Idaho from 1990 until his death in 2011. He also was elected to several terms as city councilman and as mayor of Winchester (2000–2007).
I've read about halfway through Broken Arrow, and I'm enjoying it quite a bit. The main character reminds me of the way Gary Cooper acted in the western movies he used to be in.
And I may have to check out some of Bly's other books.

Books By Morons
Long-time lurker artemis e-mailed this week to announce that her third book, Daughter of the God-King, has just been published and is available in paperback or on Kindle. She says the moronettes will appreciate this Regency adventure because, like all her books, it featured a "doughty heroine and the judicious use of firearms." Specifically,
...the daughter of famous Egyptologists must travel to Egypt when her parents mysteriously disappear while working on their latest find, the tomb of a pharaoh's daughter. Suddenly, the various factions from Napoleon's last war are pursuing her, and she is embroiled in plots and counter-plots to obtain the secrets contained in the tomb of the God-King's daughter--secrets that will change her life forever, and set the world ablaze in another war.
Sounds like fun. I've mentioned artemis' other books in earlier threads, but here they are once again: Tainted Angel and Murder In Thrall.

___________
So that's all for this week. As always, book thread tips, suggestions, rumors, threats, and insults may be sent to OregonMuse, Proprietor, AoSHQ Book Thread, at aoshqbookthread, followed by the 'at' sign, and then 'G' mail, and then dot cee oh emm.
What have you all been reading this week? Hopefully something good, because, as I keep saying, life is too short to be reading lousy books.

posted by Open Blogger at
11:46 AM
|
Access Comments