« Spaced Out Challenge: Mira, M77, and a Sea Monster
|
Main
|
Top Headline Comments 11-4-13 »
November 03, 2013
Overnight Open Thread (11-3-2013)
I could recognize 12 of the 16 symbols which I guess puts me in the geeky but not shamefully geeky category.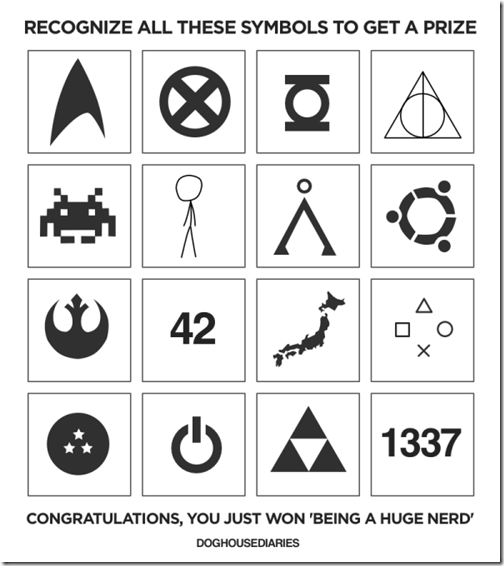 "The feminist convention is for the woman to continue using her father's name as a statement against patriarchy."

  -- James Taranto in Best of the Web
Chris Christie: Kind of a Jerk
From the Mark Halperin and John Heilemann book describing when Romney was considering Christie as a running mate:
He was also a fundraising dynamo, but he and his staff were overbearing and hard to work with, demanding in ways that would have been unthinkable from any other surrogate. Months earlier, Christie had banned Romney from raising money in New Jersey until Christie had given the O.K. to do so-a move Romney found galling, like something out of The Sopranos. Are you kidding me, Mitt thought. He's going to do that? There were plenty of New Jersey donors who'd given money to Mitt in 2008; now Christie was trying to impose a gag order on talking to them? "He sounds like the biggest asshole in the world," Stevens griped to his partner, Russ Shriefer. More recently, Trenton insisted on private jets, lavish spreads of food, space for a massive entourage. Romney ally Wayne Berman looked at the bubble around Christie and thought, He's not the President of the United States, you know.

Chronically behind schedule, Christie made a habit of showing up late to Romney fundraising events. In May he was so tardy to a donor reception at the Grand Hyatt New York that Mitt wound up taking the stage to speak before Christie arrived. When the Jersey governor finally made his grand entrance, it was as if Mitt had been his warm-up act...
Car Washes Banned in San Jose, CA
Another ratchet in the nanny state noose:
Students in San Jose, Calif., can no longer hold car washes to raise for money for school events because city officials say they endanger the environment.

Cheerleaders at Lincoln High School had to cancel a scheduled Oct. 20 car wash after a visit from the city's Environmental Services Department, the San Jose Mercury News reported Friday.

"Anything that is not storm water or rain water is considered a pollutant," said Jennie Loft, the department's acting communications manager. "If it goes into a storm drain, that pollutant will harm wildlife and habitats in the creeks."

Loft said school groups could still hold car washes if they were conducted under certain conditions. Those include washing vehicles over grassy or gravel areas, ensuring wash water doesn't go into the street, gutter or storm drain and leaving no soap stains on the ground.

The same rules apply to cars washed by their owners.

Cars can be washed with a solution that requires no water, but the concentrate costs $159 a gallon.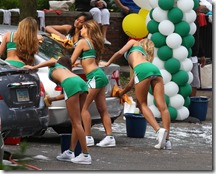 VDH Asks Some Simple Question About ObamaCare
If a program is said to be both superior and universal in providing excellent coverage for all, why would there be any exemptions whatsoever for anyone, especially for those who support or even helped pass the legislation?

If insurance companies would go broke selling life insurance of a reasonable cost to those with preexisting conditions, or affordable car insurance to those with numerous citations, why would they not do the same with Obamacare?

If the program was passed through coercion, noble lies, and subterfuge, and ushered in with the same, why would anyone believe it will not operate in the same spirit and practice?
Ouch: Jimmy Carter Questions Obama's Competence
I had in mind what Jimmy Carter, who ranks with James Buchanan and a few others as among America's worst and most inept presidents, said about Obama. When asked by Parade magazine how he would evaluate the Obama presidency so far, Carter said this:

He's done the best he could under the circumstances. His major accomplishment was Obamacare, and the implementation of it now is questionable at best.

This is, as Guy Benson points out, a withering indictment from Mr. Malaise. And on first blush, I thought, an unfair one, at least given the source. Who is Jimmy Carter to indict anyone on grounds of incompetence.
Hey remember when Bush rejected the Kyoto Treaty despite Clinton signing it, lied about WMD in Iraq and made gas prices rise to reward his oil industry buddies? Well the left does.
Of course none of these events actually happened. But if enough reporters claim they did in books, that becomes official history.
Where Does Most Counterfeit US Currency Come From?
I would have guessed North Korea but that would be wrong.
At present, less than one hundredth of one percent (one in ten-thousand) of the hundred dollar bills out there are fake. Most of them are in Asia and South America.

...But the North Koreans are not the biggest supplier of this phony cash. That distinction goes to Peru (and to a lesser extent Colombia), where several criminal gangs have long produced ten to fifteen percent of the fake U.S. currency in circulation. The gangs are protected by drug lords and leftist rebel organizations. Because the counterfeiting operations were so small, they were difficult for the government to take down in Colombia.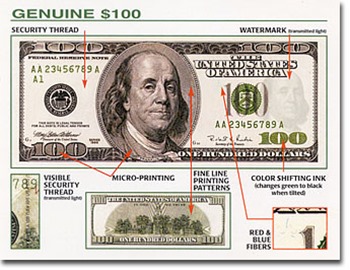 Even so, the droll superstar who found himself compared with Will Rogers and Mark Twain was acutely miserable off screen. "I don't have much of a talent for happiness," he once observed. "I never have. My mother saw to that." This sounds like pop-psych rationale, but Bushkin observed firsthand that the line was based in reality. At every turn, Carson's cold, domineering mother, Ruth, remained a monument of ingratitude. Nothing her son did merited applause. After Johnny sent his parents on an all-expenses-paid tour of Europe, for example, he called to ask about the highlights of their journey. Ruth gave him a five-word answer: "It's good to be home." When he sent her a mink coat, she promptly returned the gift because it was "too fancy for Nebraska." When she passed on, Johnny ad-libbed a brief epitaph: "The Wicked Witch is dead." Small wonder that he had difficulty with the women he loved but couldn't respect and the associates he needed but couldn't retain.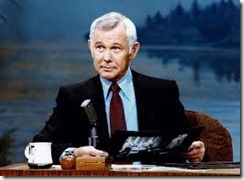 Paintings Done by Famous People (not known for their art)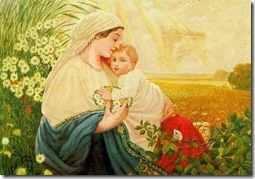 Weekly AoSHQ Commenter Standings
Top 10 commenters:
1 [501 comments] 'tangonine' [70.27 posts/day]
2 [452 comments] 'sven10077'
3 [437 comments] 'Mike Hammer'
4 [378 comments] 'thunderb'
5 [368 comments] 'BCochran1981 - Credible Hulk'
6 [360 comments] 'EC'
7 [355 comments] 'Niedermeyer's Dead Horse'
8 [341 comments] 'MWR, Proud Tea(rrorist) Party Assault Hobbit Chelsea </i></s></u></b>'
9 [331 comments] 'Barry 'Clubber Lang' Soetoro'
10 [321 comments] 'toby928?'
Top 10 sockpuppeteers:
1 [144 names] 'Barry 'Clubber Lang' Soetoro' [20.20 unique names/day]
2 [63 names] 'Islamic Rage Boy'
3 [45 names] 'Brandon In Baton Rouge'
4 [44 names] 'The Political Hat'
5 [36 names] 'zombie brainless webworker'
6 [34 names] 'Mallamutt, RINO President for Life'
7 [33 names] 't-bird'
8 [32 names] 'toby928?'
9 [32 names] 'Nip Sip'
10 [29 names] 'Mike Hammer'
The group. Yeah.
Where it's at - the Twitter
Tonight's post brought to you by it was a different time: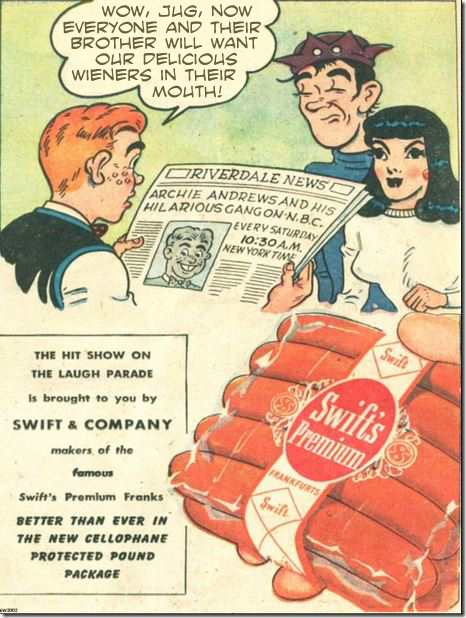 Notice: Posted by permission of AceCorp LLC. Please e-mail overnight open thread tips to maetenloch at gmail. Otherwise send tips to Ace.

posted by Maetenloch at
10:32 PM
|
Access Comments