« Pre-ONT Open Thread
|
Main
|
Saturday Morning Open Thread »
November 01, 2013
Overnight Open Thread (1 Nov 2013)
Come morons, share with me the cries of despair from an Obama voter. Another satisfied member of the Obama youth. He still gives Obama waaaayyyy too much credit for things that largely happened without much effort from Obama. I'm surprised this dude didn't mention Obama's peace prize as an accomplishment. Still, it is encouraging to see someone actually say that many of the problems occurring now cannot be blamed on the republicans. Baby steps I guess.
As for the recent media scrutiny on 404Care failures, I can only wonder what the MSMs angle is. They never attack democrats unless they have a plan. I doubt they finally realized they are journalists and have a job to do besides hang out on a journolist somewhere and regurgitate democrat talking points. So what is the long con they're trying to pull off? Is this battlespace preparation for something or someone?
In Russia....
I swear, Russian vodka must make one super human. Or this Russian bear was a pussy.

The bear approached Alchagirov, 80, in a raspberry field in the southern Russian region of Kabardino-Balkaria last week, but despite his age, Alchagirov showered kicks and headbutts on the bear and managed to knock it off balance.

The bear, apparently irritated by the feisty shepherd, tossed him off a cliff and sauntered away, said Alchagirov in an interview with local television. He was hospitalised with bruises, bite wounds and four broken ribs, but was spared a mauling, and released within a few days. It is not known whether the bear suffered any lasting injuries.
Cooking Fails
Good God there are some real dumb people out there.

Sci-Fi Movie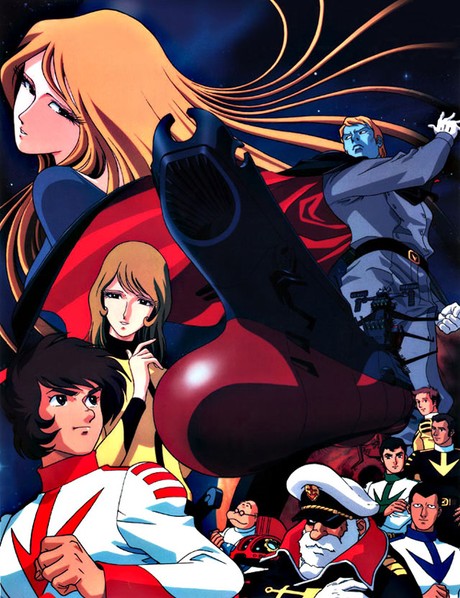 A couple of developments here. First up, plans are afoot to bring Star B l a z e r s to the big screen. Which reminds me, I still need to watch Space Battleship Yamato.
There's good news and bad news on the Star Wars front. The bad news is that they seem to have lost their screenwriter but the good news is they hired Lawrence Kasdan of Raiders of the Lost Ark and Empire Strikes Back fame to fill in. But in the end, it may not matter as Disney is sticking to a Summer 2015 release date which means it is gonna be rushed.
Then there's James Cameron going full on stupid for Showtime. Dances With Smurfs goes Super Serial - How James Cameron plans to make the worst series in the history of television. Well, I suppose these Hollywood types need something to do while they wait for 404Care to work again before they restart their promos.
Boys In School
How to help boys in the classroom. Yes, they really do need to stop "treating boys like defective girls". And bring back dodgeball.

"Girl behavior is the gold standard in schools," says psychologist Michael Thompson. "Boys are treated like defective girls." Being a boy can be a serious liability in today's classroom. Young male rambunctiousness, according to a recent study, leads teachers to underestimate their intellectual and academic abilities, says Christina Hoff Sommers, resident scholar at the American Enterprise Institute.

If boys are constantly subject to disapproval for their interests and enthusiasms, they are likely to become disengaged and lag further behind. Schools need to work with, not against, the kinetic imaginations of boys to move them toward becoming educated young men.
Fishing Stereotypes
Wag The Dog
Supposedly, Fido's tail wags may reveal more than you think.

When a dog sees something positive, such as its owner, it tends to wags its tail more to its right.

The wagging tends to go left when it sees something negative, like an unfamiliar dominant dog.
Dog Video
Tonight's ONT brought to you by: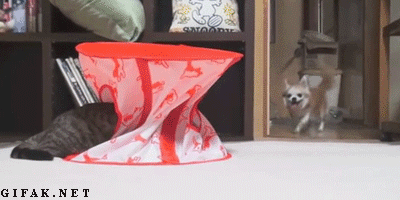 Notice: Posted by permission of AceCorp LLC. Please e-mail overnight open thread tips to maet or CDR M. Otherwise send tips to Ace.

posted by CDR M at
10:06 PM
|
Access Comments