« Our Devious, Incompetent President Has Lied Us Into Class War Open Thread
|
Main
|
Late Night Bedspins: Halloween Edition. [dri] »
October 31, 2013
Overnight Open Thread (10-31-2013) - Halloween Edition
Happy Halloween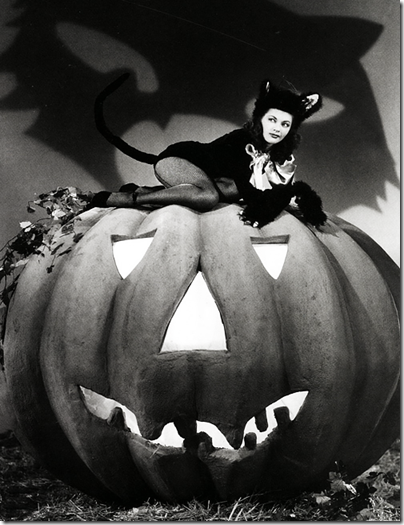 (A free month of AoSHQ Prime goes to the first person who can identify the cat lady atop the jack-o'-lantern)
Pop Quiz: How Many Children Have Ever Been Killed by Poisoned Halloween Candy?
Answer: None. (At least by strangers - there was one boy poisoned in 1974 by his own father as part of an insurance scam).
For nearly 30 years, University of Delaware sociologist Joel Best has been investigating allegations of strangers poisoning kids' Halloween candy. As of this writing, he hasn't identified a single confirmed example of a stranger murdering a child in this fashion.
Worst. Halloween Treat. Ever. (well except for that mythical poisoned candy I guess)
Anthony Weiner: I Wanted the NYT to Be Hard On Me, But They Weren't
[Insert obvious joke here - but remember to avoid the one that Ace discouraged]
Van Meter has a warning for any reporter thinking of profiling Weiner in the future: Don't.

"No one should interview Anthony again. He is the least reliable narrator of his own story that I have ever encountered," Van Meter said. "And I've interviewed people in prison, who have chopped people up - prisoners who are charming and funny and smart. And well dressed."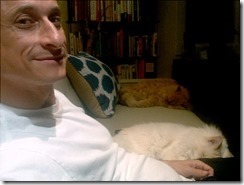 Well Given a Choice I'll Take the Vaginally-Inserted Government Every Time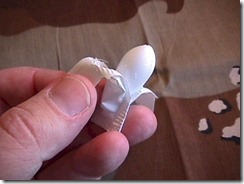 Twitter Hires Disgraced NPR Hack to be Head of News
And Vivian Schiller will give them the veneer of credibility as well as the bias they desire.
Twitter has now confirmed months of speculation by hiring Vivian Schiller as their head of news. You may remember Schiller from her stint as Chief of NPR, where she was forced to resign after one of her top executives was busted by a James O'Keefe sting.

...Then, it was on to NPR and controversy for Vivian Schiller. She fired Juan Williams for what she termed a lack of journalistic ethics a short time after Williams said he got nervous when seeing people in Muslim garb boarding a plane. Schiller later had to apologize after saying Williams should have kept his comments between himself and "his psychiatrist or his publicist-take your pick."

Schiller's politically correct liberal bias set the stage for the incident that led to Schiller's resignation; O'Keefe and his team caught an NPR fundraiser on video trashing the Tea Party, and Christians while talking to undercover Project Veritas journalists he thought were part of the Muslim Brotherhood connected group.

How The Guardian Dealt With the Cupcake Menace
They banned them. Because they're evil and sexist or something.
Butter-iced snares of self-loathing that sell precisely because they exploit young women's insecurity about their looks and identity, and offer a completely false and self-defeating solace of temporary gratification, almost certainly followed by remorse and disgust.

...They're not just cakes: like any cultural artefact, they have implicit values baked in. And the values I see in cupcakes are of a demeaning, self-trivialising sort of hyper-femininity.
Yep this is exactly how the patriarchy keeps all you dames subjugated: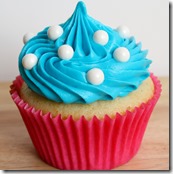 But forget the damned cupcakes - Kayaks are the real menace:
Of course, a BB gun is no where near as dangerous as a kayak. This fellow no doubt built a submarine out of a kayak to make it safer. If you're going to end up upside-down with your legs in a knot in a sort of socket, you might as well be watertight. If someone buys you a kayak, keep an eye on that person. They mean you no good. Have any food they offer you tested. Check under your car when you leave their house. A person that purchases you a kayak is not to be trusted.
News You Can Use: What It's Like To Date An Anime Character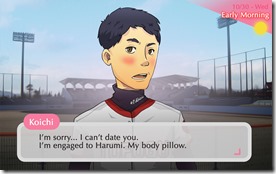 The Intro to This Year's Treehouse of Horror
As created by Guillermo del Toro.
Yahoo group. That is all.
The group thingy. And the middle class.
And my Twitter spew.
Tonight's post brought to you by this year's version: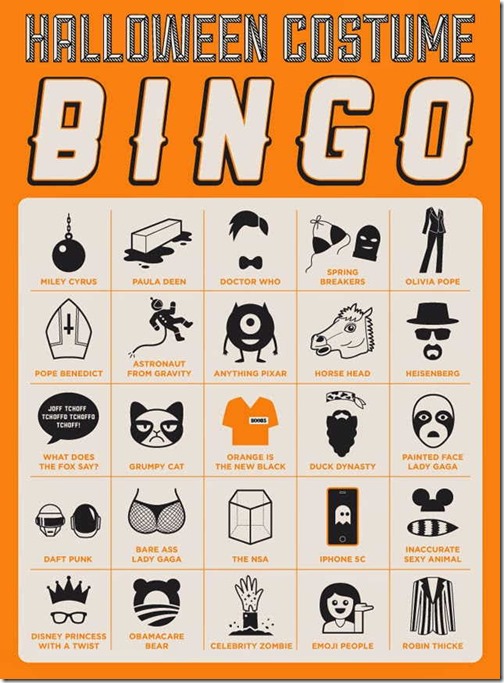 Notice: Posted by permission of AceCorp LLC. Please e-mail overnight open thread tips plus $1 for S&H to maetenloch at gmail. Otherwise send your scraps to BizarroAce. Do not taunt happy-fun ball.

posted by Maetenloch at
09:44 PM
|
Access Comments