ę Thanksgiving is almost here! Butternut Squash Soup And Food Open Thread[CBD]
|
Main
|
Healthcare Premium Horror Show [Warden] Ľ
October 26, 2013
Cocktail Thread: The Margarita [CBD]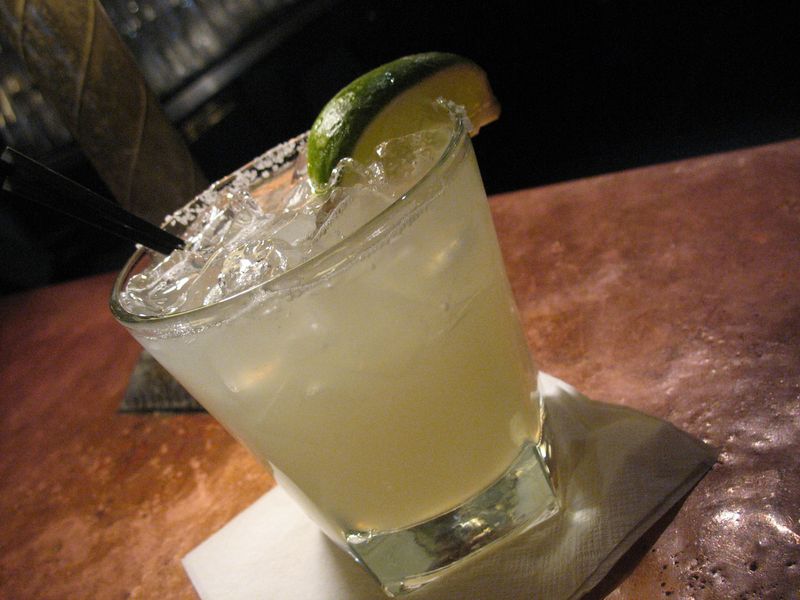 Margaritas are very simple drinks. And there is nothing difficult about making them. What is difficult is finding a good one in a bar. The problem? Most bartenders are too lazy to squeeze fresh limes; they would rather open a bottle of ersatz lime juice or squirt that neon-green, syrupy abomination out of the gun. Or the bar owner doesnít want to spend a few extra dollars on top quality ingredients. Either way, you get a lousy Margarita.
So....stop wasting your money and instead make them at home.
I am not going to debate the merits of the many excellent tequilas that are available. I use Milagro in my Margaritas, but I am sure that there is someone out there who is aghast at my poor choice. I donít care. My Margaritas are really good, so if you donít like my choice of tequila; donít drink it. Donít worry, Iíll find someone who will be glad to drink the extra.
3 parts good quality tequila
1 part Cointreau (Triple Sec can be used in a pinch,but it is sweeter, less complex, and has less alcohol)
1 part fresh squeezed lime juice.(This is not debatable. Either use fresh squeezed or donít bother making the drink)
Tiny pinch of Kosher salt
Simple syrup to taste, although Agave Nectar is great
Thinly sliced lime as garnish
Toss everything into a shaker with a lot of ice. Shake for several seconds until it becomes frothy. This is an important step, not only to chill the drink enough but also to smooth it with a little bit of water from the melting ice. Taste, correct the sweetness with the simple syrup (or agave nectar). then pour into a chilled glass. You will find that this recipe makes a tart Margarita, so donít worry if you use a bit of the syrup. I vacillate wildly between no syrup and about Ĺ teaspoon per drink.
If you want salt on the glass, don't put that pinch in the drink, wet the rim of the glass with lime juice and rotate it in a plate of kosher salt.
Of course the huge issue here is whether to drink it on the rocks. I prefer straight up, but I will never refuse a well-made drink, even if it's on the rocks. That would be rude and disrespectful.

posted by Open Blogger at
05:07 PM
|
Access Comments