« Fall Gardening Open Thread [Y-not]
|
Main
|
Cocktail Thread: The Margarita [CBD] »
October 26, 2013
Thanksgiving is almost here! Butternut Squash Soup And Food Open Thread[CBD]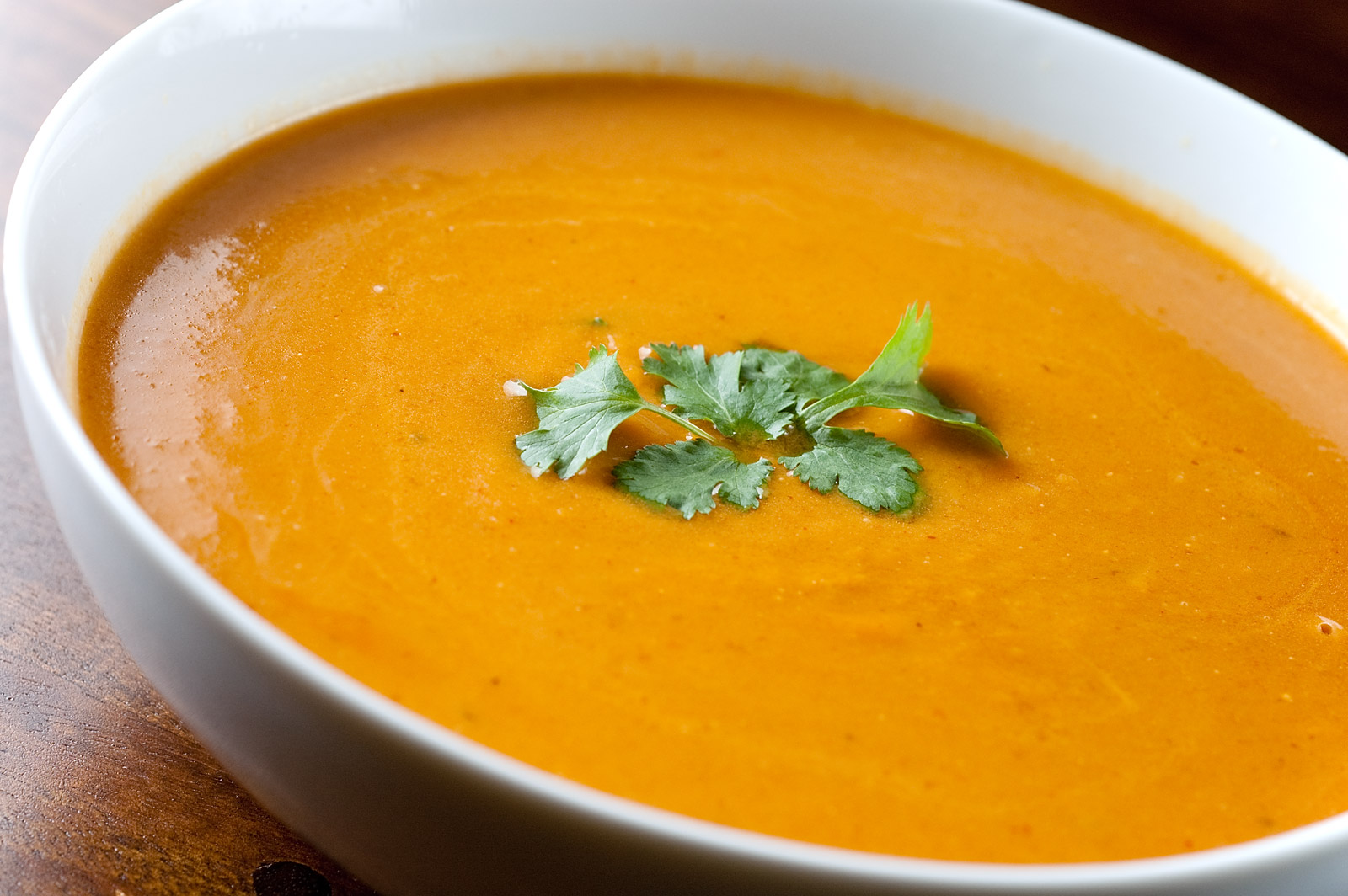 Soup reaches its highest culinary expression only when it is homemade. Canned simply does not cut it. And do not think that you can get away with using canned or boxed chicken stock. Remember the spatchcocked chicken recipe? Well, that back you cut out of the chicken should have gone into the freezer so that you can make fresh chicken stock and lord it over your pompous 2nd cousin with the ugly shoes when she brings a "homemade" pie to Thanksgiving dinner.
1 butternut squash, about 2-3 pounds: peeled, seeded and cut into one inch cubes
1 large sweet onion, chopped fine
3 ounces unsalted butter
1 ounce duck fat (or replace with equivalent butter)
1 teaspoon minced fresh thyme
1 quart Chicken Stock (and make it yourself. It's easy, and much, much better)
½ & ½ to taste.
Salt and pepper to taste (but be careful).
Sauté the onion in the butter and duck fat over medium-low heat until it softens and just begins to caramelize.
Add the thyme and sauté for another minute. Then, toss in all of the squash and mix it around to coat with the butter and onions.
Keep cooking for 15-20 minutes, stirring occasionally and continuing to caramelize the onions and starting to soften and caramelize the squash.
Pour in the chicken stock (I told you to use fresh, so don't wimp out on me) and reduce the heat to a simmer, cover and cook for 45 minutes, until the squash is perfectly soft.
Purée thoroughly with a hand blender, or make a huge mess in your kitchen by using an upright blender and spraying soup all over the ceiling.
Taste, and add a bit of salt if needed. If the soup doesn't seem rich enough, a bit of ½ & ½ is perfect to smooth it out and add some thickness.
Serve hot with a toasted goat cheese crostini (or toasted croutons) floated in the middle of the bowl, and a drizzle of good olive oil.


posted by Open Blogger at
04:19 PM
|
Access Comments