« A PSA: Brought To You By Cooler Weather - [Niedermeyer's Dead Horse]
|
Main
|
Top Headline Comments 10-22-13 »
October 21, 2013
The Obernight Open Thread (10-21-2013)
Well today I was essentially incommunicado with a cell phone that wouldn't roam and quite possibly the world's shittiest and most frustrating internet connection.
I haven't been this cut off for a long time and I did not like the feelings it brought back. All day long I saw other, happier people googling away, Candy Crushing, and jabbering on their cell phones while I had...nothing. Now I know how the other half feel.
And so of course you must suffer too with this husk of an ONT.
Meet the products of the modern American University system. Never in history has ignorance been this expensive.
Questioner: What was the Holocaust?
American College Student: Um…I'm on the spot.

Questioner: Which country was Adolf Hitler the leader of?

American College Student: I think it's Amsterdam?

Questioner: What was Auschwitz?

American College Student: I don't know.

Questioner: What were the Nuremburg Trials?

American College Student: I don't know.
Why Did the Nazis Brutally Beat and Kill This 14 Year Old Girl in Auschwitz?
Because she was Polish, Catholic, and they could. And that was enough. Her name was Czesława Kwoka.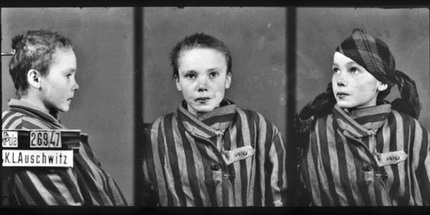 Believe It or Not America is More Conservative Now Than It's Been in Half a Century
And this is true across all 50 states with the South showing the most rightward trend.
The first question, reported in the left panel of the figure below, asked whether the government in Washington should see to it that every person has a job and a good standard of living or whether the government should let each person get ahead on their own. The fact that the solid dots (2002) are to the right of the hollow dots (1964) supports the view that all regions of the country became more conservative. Interestingly, in 1964, the South appears to have been the most supportive of the liberal response (the government should ensure a job and a good standard of living). The second question, reported in the right panel, asked whether or not the government in Washington was getting too powerful. Across all regions, we again see opinion has shifted to the right.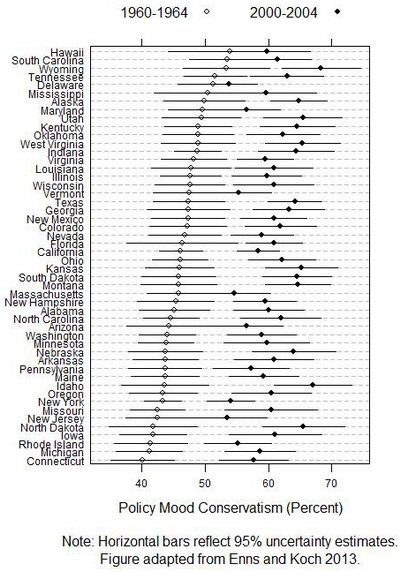 What Do Today's College Students Most Desire?
Oppression.
What do America's college students want? They want to be oppressed. More precisely, a surprising number of students at America's finest colleges and universities wish to appear as victims — to themselves, as well as to others — without the discomfort of actually experiencing victimization. Here is where global warming comes in. The secret appeal of campus climate activism lies in its ability to turn otherwise happy, healthy, and prosperous young people into an oppressed class, at least in their own imaginings. Climate activists say to the world, "I'll save you." Yet deep down they're thinking, "Oppress me."
What is the Riddle of Modern Steel?
Contra Thulsa Doom Conan's father was more correct.
Fire and wind come from the sky, from the gods of the sky, but Crom is your god. Crom, and he lives in the earth. Once giants lived in the earth, Conan, and in the darkness of chaos, they fooled Crom, and they took from him the enigma of steel. Crom was angered, and the earth shook, and fire and wind struck down these giants, and they threw their bodies into the waters. But in their rage, the gods forgot the secret of steel and left it on the battlefield, and we who found it. We are just men, not gods, not giants, just men. And the secret of steel has always carried with it a mystery. You must learn its riddle, Conan, you must learn its discipline, for no one, no one in this world can you trust, not men, not women, not beasts... This you can trust. [points to his sword]
The riddle of modern steel is that it can be as hard or as soft as you want and a skillful forger can transform it back and forth according to his needs by controlling the temperature and impurities.
How The U.S. Military Plans To Hijack The Airwaves
Guilty Until Proven Innocent: The Reid Interrogation Technique
Tonight's Episode: Cheerleaders and the Haunted House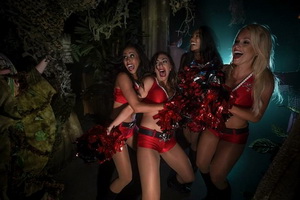 The Yahoo AoSHQ group. Bla bla bla.
And my twitter thang.
Tonight's post brought to you by when you see it: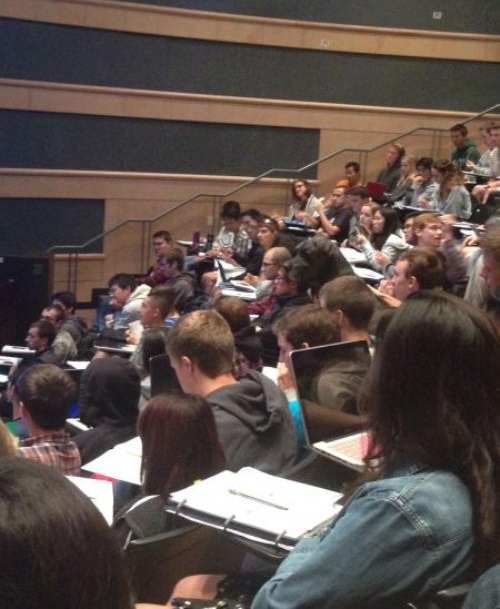 Notice: Posted by permission of AceCorp LLC. Please e-mail overnight open thread tips to maetenloch at gmail. Otherwise send tips to Ace.

posted by Maetenloch at
10:02 PM
|
Access Comments