« Thursday Night Football Thing
|
Main
|
Top Headline Comments 10-18-13 »
October 17, 2013
Overnight Open Thread (10-17-2013)
NPS Director: Terrorism Made Us Shut Down the Parks
The National Park Service director told Congress on Wednesday that he had to shut down the open-air memorials on the Mall during the government shutdown because of terrorism, saying that closing them was the only way to protect them "in a post-9/11 world."

Director Jonathan B. Jarvis also said his agency had received intelligence showing an increased threat of danger since the shutdown began - though he would not tell two House committees what those warnings were.
Apparently that threat included domestic terrorists such as these members of the WWII Veterans Front.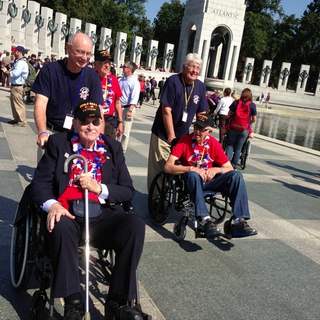 "If you attempted to reduce liberal technocracy to its Platonic essence, then transferred that essence into a carbon-based life form, you'd have Ezra Klein."

  - Troy Senik, Ricochet.com, "'Ezra Klein: Obamacare Rollout a 'Disaster,'" yesterday.
MoveOn.org Petition Calls For Arrest Of Republican Leaders For Sedition
One outlet for that fury is a petition from the progressive MoveOn.org that calls for the U.S. Department of Justice to arrest and try Republican leaders, including House Majority Leader Eric Cantor (Va.) and House Speaker John Boehner (Ohio), for "the crime of seditious conspiracy against the United States of America."

The petition argues that "the House GOP leadership's use of the Hastert Rule and H. Res 368 to shut down the government and threaten the US economy with default is an attempt to extort the United States government into altering or abolishing the Affordable Care Act, and thus, is self-evidently a seditious conspiracy." (The U.S. Code defines "seditious conspiracy" in part as any conspiracy "to oppose by force the authority [of the U.S. government], or by force to prevent, hinder, or delay the execution of any law of the United States." )
Well good luck with that. Of course if sedition laws were still enforced, most of the Democratic leadership would have end up in jail during Bush's presidency.
Five Daily Kos Commenters Who Know Your Insurance Needs Better Than You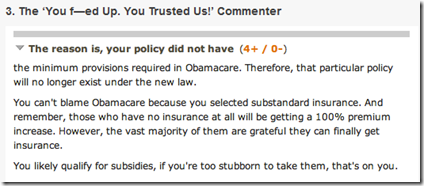 When Can You Attack a Federal Officer With Impunity?
When you don't have any pinche papers, pendejo.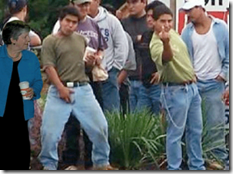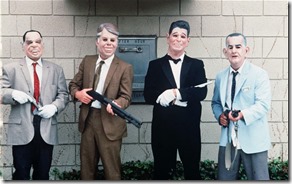 Swiss To Vote on $33,600 Guaranteed Income for Every Adult
Switzerland will hold a vote on whether to introduce a basic income for all adults, in a further sign of growing public activism over pay inequality since the financial crisis.

A grassroots committee is calling for all adults in Switzerland to receive an unconditional income of 2,500 Swiss francs ($2,800) per month from the state, with the aim of providing a financial safety net for the population.

Organizers submitted more than the 100,000 signatures needed to call a referendum on Friday and tipped a truckload of 8 million five-rappen coins outside the parliament building in Berne, one for each person living in Switzerland.
Which means a married couple is guaranteed $67,000 for doing nothing. I'm guessing the Swiss are far too sensible to turn their country into a bankrupt nation of loafers.
Life Lessons from Shelby Herring
Since everyone seems to get their own reality shows these days, why not give one to UMiss senior Shelby Herring? She's definitely got enough material for a few episodes and I suspect they could pay her in vodka and concert tickets.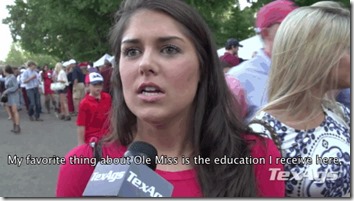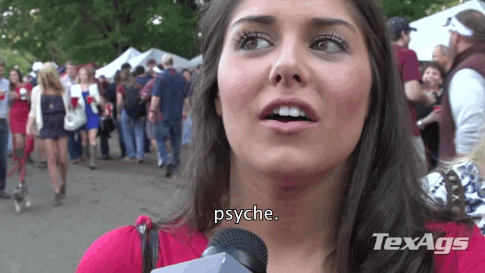 Daryl Hannah Comes Out of the Autism Closet
Daryl Hannah has revealed that she was diagnosed with Autism as a child and struggled 'debilitating shyness' as a result of the disorder.

Now 52, Hannah - who reached the very peak of her profession through roles in smash hits like Splash, Blade Runner, Wall Street and Steel Magnolias - is able to quietly manage her symptoms.

But as she rose through the Hollywood hierarchy it was a different story altogether.

'I've never been comfortable being the center of attention,' the stunning blonde - who dated John Kennedy Jnr. - star told People.

'It's always freaked me out.'

The Chicago reared beauty said at times her shyness would become so overwhelming that she would rock back and forward constantly.
She's an excellent driver.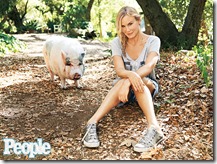 Yahoo group. That is all.
The group thingy. And the middle class.
And my Twitter spew.
Tonight's post brought to you by career choices: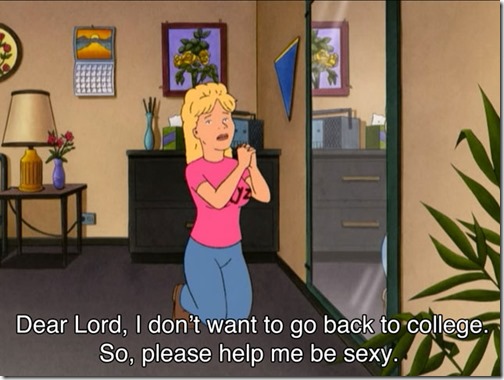 Notice: Posted by permission of AceCorp LLC. Please e-mail overnight open thread tips plus $1 for S&H to maetenloch at gmail. Otherwise send your scraps to BizarroAce. Do not taunt happy-fun ball.

posted by Maetenloch at
10:39 PM
|
Access Comments