« MNF Thread
|
Main
|
Top Headline Comments 10-15-13 »
October 14, 2013
Overnight Open Thread (10-14-2013)
OMFG We're Gonna go through the Debt Ceiling!
Okay. So what does that mean exactly?
Well basically we won't be able to take out any more debt so the government will have to live off daily revenues and whatever pocket change it has lying around.  And keep making interest payments to the Chinese.
Rick Moran's take is that it'll be unpleasant but not Armageddon:
OCT. 30

Default happens. By the end of the day, the government is $7 billion short of what it needs to pay all of its bills.

So who gets stiffed?

Everybody, according to the Obama administration.

Treasury says it doesn't have the ability to pick and choose who gets paid. The last time the government faced this situation in 2011, they planned to wait until public coffers were full enough to pay a full day's bills before cutting any checks, according to a Treasury Department watchdog report from 2012.
But not necessarily a default-default since we're capable of paying interest due to bond holders.
In theory, the government could keep bondholders whole indefinitely because tax revenues are more than enough to cover interest payments, and Treasury pays creditors through a separate system than other obligations.
On the other hand Tyler Cowan sees chaos in financial markets, the US technically in default, permanently higher interest rates, cats and dogs living together, and a 10% hit to the GDP and a brand new recession.
And if in the worst case we do default on our bonds, well it wouldn't be the first time:
It has been widely said, including by President Obama that the United States has never defaulted on either the principal or interest of its debt. That's not so.

The United States was in default in the 1780's, after the Revolutionary War and Britain's closing of West Indian ports to American ships threw the country into deep depression. It was that financial crisis that led to the present Constitution.

Then in November of 1814, with Washington, D.C., in ruins and with American soldiers going unpaid, the Treasury defaulted on some bonds. The default was temporary and quickly forgotten as the war ended soon afterwards.

In 1979, another dust up over the debt ceiling caused the Treasury to be late, for up to a week, on redeeming $122 million in Treasury bills. The Treasury blamed it on new word-processing software and called it a "delay," but the market called it a default and the interest rate on T-bills rose 0.6 percentage points and stayed up. A study in 1989 calculated that that cost us $12 billion.
Yeah a 'word processor' delay. I like that.
So where does Obama actually stand on raising the debt limit? Well the last time he voted on it, he was all agin it. Because Bush and failure of leadership or some other bullshit reason.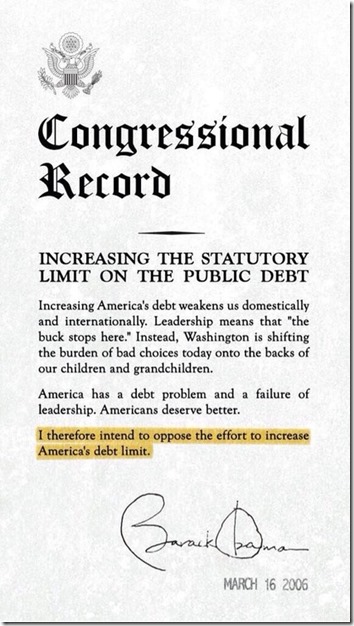 Who is the Most Unpopular GOP Senator Among His GOP Colleagues?
Not Ted Cruz.
Surprisingly, it's probably not Ted Cruz. The most likely winner is David Vitter of Louisiana, who is mounting a campaign to end government subsidies for congressional health coverage. Polls show that 92 percent of voters dislike the idea of a special Obamacare privilege for anyone on Capitol Hill.
Why? Because he's trying to force Congress to actually follow the law of ObamaCare especially when it applies to themselves.
Vitter responds that the original 2010 Obamacare law barred members of Congress and their personal staffs from continuing to get employer subsidies - worth $5,000 for individual policies and $11,000 or more for family coverage - because they would be buying coverage from the health-care exchanges, where employer subsidies are banned.

When congressional leaders realized what they had done, they chose not to fix it through legislation, because that would have been highly visible fodder for negative campaign ads. Instead, they asked President Obama to direct the Office of Personnel Management to rule that members of Congress and their staffs could continue to get government subsidies even as they bought coverage in the exchanges. Obama did just that in the middle of the August congressional recess, when few were paying attention. Note that in this case the "employer" is the government, so if subsidies are allowed, they would be paid by taxpayers

In another legally dubious move, OPM declared Congress to be the equivalent of a business with fewer than 50 employees, in order to evade parts of Obamacare. That's another special treatment - no other bigger business gets to claim it is merely lots of little businesses.
At the same time as the National Park Service was holding legal foreign visitors under house arrest, it was also allowing illegal immigrants to hold a rally on the supposedly closed National Mall. At this bipartisan amnesty bash, the Democrat House minority leader Nancy Pelosi said she wanted to "thank the president for enabling us to gather here" and Republican congressman Mario Diaz-Balart also expressed his gratitude to the administration for "allowing us to be here."

Is this for real? It's not King Barack's land; it's supposed to be the people's land, and his most groveling and unworthy subjects shouldn't require a dispensation by His Benign Majesty to set foot on it. It is disturbing how easily large numbers of Americans lapse into a neo-monarchical prostration that few subjects of actual monarchies would be comfortable with these days. But then in actual monarchies the king takes a more generous view of "public lands." Two years after Magna Carta, in 1217, King Henry III signed the Charter of the Forest, which despite various amendments and replacement statutes remained in force in Britain for some three-quarters of a millennium, until the early Seventies. If Magna Carta is a landmark in its concept of individual rights, the Forest Charter played an equivalent role in advancing the concept of the commons, the public space. Repealing various restrictions by his predecessors, Henry III opened the royal forests to the freemen of England, granted extensive grazing and hunting rights, and eliminated the somewhat severe penalty of death for taking the king's venison. The NPS have not yet fried anyone for taking King Barack's deer, but it is somewhat sobering to reflect that an English peasant enjoyed more freedom on the sovereign's land in the 13th century than a freeborn American does on "the people's land" in the 21st century.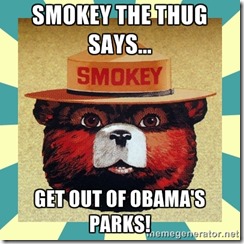 Helping negotiate a compromise deal to end the shutdown? As if!
Nope he's busy plotting his 2016 run while vacationing at Camp David, being served by 'essential' federal employees who aren't getting paid.
The vice president is also there with "essential" government workers, who must work despite the government shutdown. That includes his Secret Service detail, as well as the Secret Service details assigned to the rest of his family, and other support staff. They are protecting the Bidens as they vacation -- but aren't getting paid because of the federal shutdown.

...But Biden's absence from D.C. during the government shutdown hasn't gone unnoticed.

"I'm glad that negotiations are going on ... I'm disappointed that twice . we were close to a deal and the Democrats moved the goalposts, in light of the polling data," Republican senator John McCain said this morning on a Sunday show. "Maybe we need to get Joe Biden out of the witness protection program."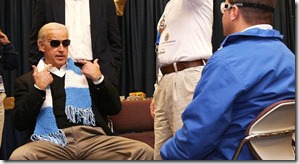 'Consider Reducing Your Income by Working Less' to Get Obamacare Subsidy, says SF Chronicle
Welcome to the new and expanded welfare state. Oh and yes it's true - if you're 62 years old in CA and make $1 over the limit, it'll cost you an additional $12,000 or so.
Cropping to fit the narrative.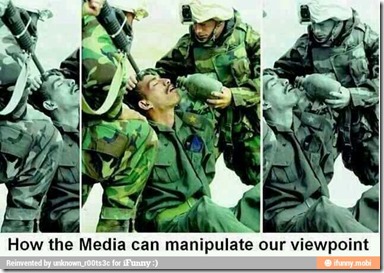 E-book Censorship Campaigns Gains Momentum
Apparently someone discovered that people are writing and selling dirty, kinky e-books.
"The Kernel started an uproar last week when they 'discovered' that the Kindle Store and other ebookstores sell adult content in the erotica category. None of the content is actually illegal, but it is icky enough that the major ebookstores decided to respond by removing anything even vaguely questionable. Unfortunately, they went to far, resulting in an act of censorship the likes of which we haven't seen since Paypal went after the indie ebook distributor Smashwords. The Daily Mail reports that WH Smith went so far as to shut down their website with the promise that it won't reopen until all self-published titles have been removed, and according to BBC News B&N is also deleting content. Numerous authors have reported on KBoards that Amazon and B&N have removed far more than just the titles that feature questionable content like pseudo-incest; they appear to be running keyword searches and removing any title that mentions innocuous words like babysitter, sister, or teenager. And they're not the only ones; there's a new report that Kobo has jumped on the ban wagon as well."
Also writing books is so common in Iceland that 10% of the population has published a book.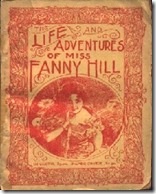 Be honest. And don't cheat by looking at the points.
18 ) For a pet, you'd prefer:

a) Cat (+3)
b) Dog (+1)
c) Jewel-encrusted tortoise (-2)



19) When it comes to sport, you prefer:

a) Fencing, boxing (+5)
b) Golf (+3)
c) Tennis, etc. (+1)
d) You're like Cecil in "A Room with a View" (0)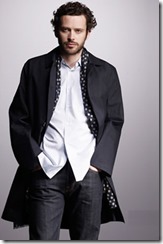 David Letterman's Top Ten Things Running Through the Head of the Guy Who Had Sex With a Toaster
"I hear these things also make toast"
The Yahoo AoSHQ group. Bla bla bla.
And my twitter thang.
Tonight's post brought to you by irresistibility: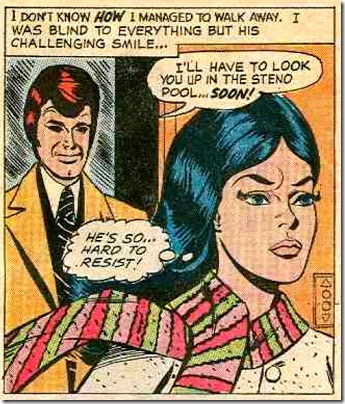 Notice: Posted by permission of AceCorp LLC. Please e-mail overnight open thread tips to maetenloch at gmail. Otherwise send tips to Ace.

posted by Maetenloch at
10:30 PM
|
Access Comments