« Spaced Out Challenge: The False Dawn and the Dragon's Fire
|
Main
|
Four score and seven... »
October 06, 2013
Overnight Open Thread (10-6-2013)
The New Civility: Democrat Eliminationist Rhetoric Unleashed
Here are the leading contenders from just last week:
1. "Unhinged" Arsonists (Wasserman-Schultz)
2. Insane People Who "Have Lost their Minds" (Harry Reid)
3. "People with a Bomb Strapped to their Chest" (aka Terrorists)(Dan Pfeiffer)
4. Blatant Extortionists (Jay Carney)
5. "Legislative Arsonists" (Nancy Pelosi)
But of course Andrew Sullivan never disappoints:
This time, the elephant must go down. And if possible, it must be so wounded it does not get up for a long time to come.
The Democrats think this kind inciting language has no ill effects but they're unthinkingly tearing away at the necessary social fabric for keeping a society running. You can only demonize people (including 47% of the country which is a lot of people) for so long. Not every Republican is an Orrin Hatch or John McCain who will continually turn the other cheek in the name of statesmanship and civility.
Their boyfriend won't be president forever nor will the Senate be always be Democratic-ruled. Yet they're crossing lines and taboos - last crossed in the late 1850s - as if the status quo will last forever. They're sowing the wind without any thought to the  consequences.
There is no greater disappointment in life than that felt when first visiting a topless beach in Europe. The expectation of an endless sea of hot Mediterranean girls with perfectly tanned tits is dashed upon seeing your first German hausfraus with leathery chest bladders dripping over her belly fold like weakly fried schnitzels. The blood drains out of your dick so fast it actually makes a sound. I suppose seeing Pamela Anderson and her inflated tubes on the beach would evoke many feelings. The first being the instinct to throw a couple dollars in her direction and ask her for a private dance.
Gawker Headline: Day 6: Shutdown Drags On As Country Feels Effects of Citizens United
Because Koch brothers. And because conservatives who support the defunding of Obamacare apparently lack free will.
Holy Shit: There were 6 Off-Duty Cops Among the Bikers in the NYC Biker Attack
Who did nothing to stop the beating of the driver. One of them was an undercover narcotics detective but the NYPD seems to be keeping the status of the others deliberately murky.
It has been reported this week that at least five off-duty cops witnessed the beating of Mr Lien, who was driving an SUV on the Henry Hudson Parkway last Sunday with his family inside.

The incident left Lien needing stitches and motorcyclist Edwin Mieses Jr possibly paralyzed.

Among the officers reportedly riding in the biker rally were at least two detectives and three other officers who did little to stop the attack. One of the detectives, the undercover narcotics agent, watched as the violence broke out and chose not to break it up for fear of ruining his cover.

Undercover officers are required to immediately report being a witness to a crime. Uniformed officers are required to take police action if they see a crime occurring, but the rules are murkier for undercover officers who face blowing their cover

...The five officers were not the only ones present, WABC is reporting that the NYPD is investigating whether several off-duty corrections officers were also there. Police who saw the violent attack did not begin coming forward until Wednesday - four days later.
More here.
How to Win a Streetfight Just By Moving Your Head
And this is just to start with.
Your gun sucks and you're holding it wrong.
That caliber is ineffective. You would do better to pick something bigger.
That caliber is too big / expensive. You would do better with a smaller caliber that is cheaper and gives you higher capacity.
I am not a lawyer, I have never argued a case, and in fact I tend to get confused when watching Matlock, but if you do not follow my legal advice to the T you will spend the rest of your life behind bars and that's after you get the lethal injection while sitting on the chair.
Unless a cop hands you the ammunition from his gun, you will go to prison forever should you be forced to shoot someone in self-defense.
Your gun sucks because it's not the same gun that every cop in the tri-state area uses and cops only use the best
You have the same gun as the cops? No wonder it sucks. They only have that gun because they got them in a bulk discount, not because it was a good gun.
The difference in grip angles between your gun and mine, which can only be measured using a protractor that uses scientific notation to denote the degrees, shows why you gun sucks and is probably why you're holding it wrong.
The instructor for that gun class you took wasn't in Iraq and didn't operate with the operatingest operators and thus any training you got was worthless.
The instructor for that gun class you took was in Iraq and the techniques he taught you are not valid for civilians and thus you wasted your money.
Your gun sucks and you're holding it wrong.
You're holding your head too high.
You're not holding your head high enough.
You shoot like a girl.
You wish you could shoot like a girl.
My degree is in office management and the closest I have ever come to any sort of formal, physics training was that one time I lost the remote and had to watch an episode of Nova, but let me explain in nauseating detail why a 1:9 twist rate on an 18" barrel is insufficient for the bullet weight you have selected.
Shot placement is everything. Unless you're shooting what I shoot, which kills instantly even if it's just a graze across the thigh.
Shooting USPSA / IDPA will get you killed in a real gun fight.
Not shooting competition means you don't have what it takes to survive a gun fight because you won't be accustomed to shooting under pressure.
Thee Horrifying Timeline From 'Back to the Future'
Seems to be Rob Kardashian who isn't interested in being on TV and just wants to design men's socks.
"Literally, my job is I make socks. That's all I do. I don't necessarily care about the show. I would rather film this - me doing what I do - than being around my family." - Rob Kardashian told the WSJ

"But I'd like to do my own thing and focus on what I love. If people accept it, they accept it. If they don't, they don't."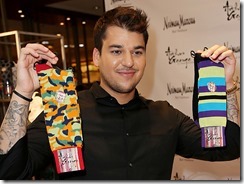 Weekly AoSHQ Commenter Standings
Top 10 commenters:
1 [722 comments] 'Sven10077' [101.27 posts/day]
2 [542 comments] 'willow'
3 [465 comments] 'thunderb'
4 [464 comments] 'Jones in CO'
5 [460 comments] 'Niedermeyer's Dead Horse'
6 [421 comments] 'MWR, Proud Tea(rrorist) Party Assault Hobbit Chelsea </i></s></u></b>'
7 [419 comments] 'Brandon In Baton Rouge'
8 [387 comments] 'BCochran1981 - Credible Hulk'
9 [382 comments] 'Anna Puma (+SmuD)'
10 [375 comments] 'Flatbush Joe'
Top 10 sockpuppeteers:
1 [91 names] 'phreshone' [12.76 unique names/day]
2 [60 names] 'The Political Hat'
3 [45 names] 'Low Information Voter'
4 [44 names] 'Brandon In Baton Rouge'
5 [41 names] 'kbdabear'
6 [40 names] 'Doctor Fish'
7 [40 names] 'a'
8 [39 names] 'Islamic Rage Boy'
9 [36 names] 'Schr?dinger's cat </i>'
10 [36 names] 'Cicero (@cicero)'
The group. Yeah.
Where it's at - the Twitter
Tonight's post brought to you by how-to-guides: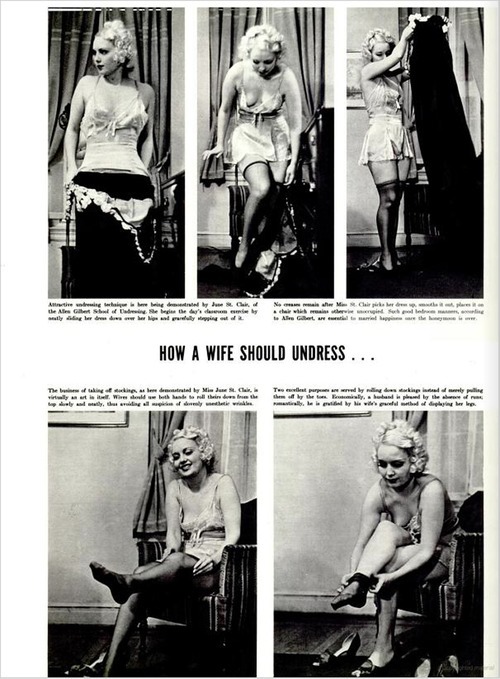 Notice: Posted by permission of AceCorp LLC. Please e-mail overnight open thread tips to maetenloch at gmail. Otherwise send tips to Ace.

posted by Maetenloch at
09:23 PM
|
Access Comments