« If The Government' Shut Down, How Come I'm Workin' So Hard? Open Thread
|
Main
|
Top Headline Comments (10-3-13) »
October 02, 2013
Overnight Open Thread (10-2-2013)
Day 2 of the Government Slowdown - The Crumbling Begins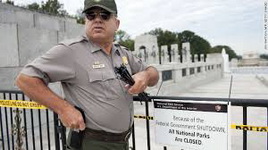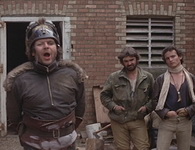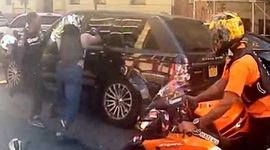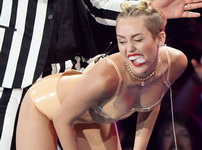 ObamaCare vs. Affordable Care Act
A recent CNBC poll found more Americans oppose ObamaCare than oppose the Affordable Care Act. But more Americans support ObamaCare than the Affordable Care Act.
Well I hate both but perhaps ObamaCare a tad more than the ACA. :-)
A Harris Poll for the American Bar Association in 2005 found that 22% of respondents thought the three branches of government were "Republican, Democrat and Independent." Two-thirds of Americans couldn't name a single sitting Supreme Court justice in 2003, and fewer than 1% could name all nine. In 1987, about half of Americans thought Karl Marx's dictum "from each according to his ability to each according to his needs" was in the U.S. Constitution. In 1964, only 38% of the American people were certain the Soviet Union wasn't in NATO.
And the good and bad news is that the LIVs aren't even in this fight yet.
But public ignorance is a problem for Democrats, as well. According to a Kaiser Family Foundation poll last week, a whopping 64% of Americans didn't know that ObamaCare goes into effect Tuesday. This is despite huge news coverage and massive efforts to educate the public. If people don't sign up for the program - and soon - it will fall apart.
I rather enjoy agricultural fairs. I'm no farmer, but I find the animals and equipment durn interesting. I have an affection for regular people. Regular people go to, and participate in, agricultural fairs. I always wanted to be a regular person, but I couldn't manage it.
Sailer's Law of Female Journalism:

"Society should be turned upside down, so I am considered hotter-looking."
"I feel that 'man-hating' is an honourable and viable political act, that the oppressed have a right to class-hatred against the class that is oppressing them."
-Robin Morgan, Ms. Magazine Editor
The Latest Findings of Dr. Andrew Sullivan, OB-GYN
Shifting his attention from Sarah Palin's uterus he reviews the current budget standoff with his usual careful nuance.
"I regard this development as one of the more insidious and anti-constitutional acts of racist vandalism against the American republic in my adult lifetime. Those who keep talking as if there are two sides to this, when there are not, are as much a part of the vandalism as Ted Cruz."
SIEU Turning into the Westboro Church
The same scene was reenacted again today as two Honor Flights from Missouri and Chicago arrived in prearranged visits. These Honor Flights were met by hundreds of ordinary citizens and about a dozen members of Congress, who once again crashed the barricades to let the veterans into the WW2 Memorial.

After about an hour, about 20 SEIU protesters arrived on the scene chanting "Boehner, get us back to work" and claiming they were federal employees furloughed because of the shutdown.

In the video below these protesters were marching towards the press gaggle and I was asking them to show their federal IDs to prove they were in fact federal workers. No one wore their federal ID and none would provide it to prove their claim.
So What Was So Special About John Moses Browning Anyway?
Browning was not a degreed engineer, but he is, to date, the greatest firearms designer who has ever lived.  Consider this: had Browning done nothing but the 1911, he'd have a place in the top rank of gun designers, ever. But that's not all he did, by any means. If he had done nothing but the M1917 and M1919 machine guns, he'd have a place in the top ranks of designers. If he'd done nothing but the M2HB, a gun which will still be in widespread infantry service a century after its introduction, and its .50 siblings, he'd be hailed as a genius. One runs out of superlatives describing Browning's career, with at least 80 firearms designed, almost 150 patents granted, and literally three-quarters of US sporting arms production in the year 1900 being Browning designs - before his successes with automatic guns.

...So why him? As we put it, what's so special?
Read the rest to find out.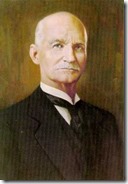 Because new shoes and book pages don't come cheap. Just $7.99 a month can help keep an entire Baldilocks village writing and looking good while they do it.
News You Can Use: What's the Difference: Orchestra, Symphony, and Philharmonic?
I'll take money and groupies for $100 Alex.
FAA: WiFi Is Safe During Take-Off and Landings
As we always knew. Along with ebooks, tablets, MP3 players, etc.
Apparently Dinosaur Erotic Novels Are a Thing Now
Well at least you'll be spared some inane dialog and get to read some hot sauro-sex.
Writer Christie Sims specializes in 'Dinosaur Beast Erotica,' and also writes sexy romance novels about gryphons, orcs, weretigers, wargs, centaurs, and other non-human fantasy entities, reveals Dangerous Minds.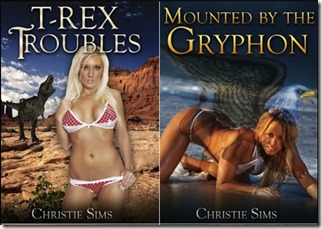 Teh Tweet!
Le AoSHQ groupe de Yahoo. Ooh la la!
Yahoo group. That is all.
Tonight's post brought to you by well you see doc I was running from the shower to get to the phone...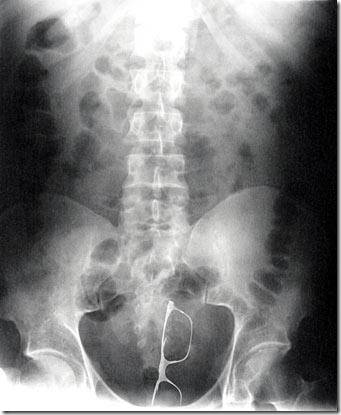 Notice: Posted by permission of AceCorp LLC. Please e-mail overnight open thread tips to maetenloch at gmail. Otherwise send tips to Ace.

posted by Maetenloch at
08:54 PM
|
Access Comments